Ten years ago, FLEX finalists from Georgia were headed to the airport where the journey of a lifetime was about to start. Little did they know that they were going to experience not just one year in their lives, but a whole life in just one year, and continue to be FLEX Alumni forever.
In March, alumni from the 2008 and 2009 program years attended an event at the Hard Rock Café in Tbilisi in honor of ten years since their return. American Councils' South Caucasus Regional Director Timothy Blauvelt opened the event with remarks, and then the alumni were encouraged to share their experience from their exchange year. They also participated in some activities arranged by the American Councils alumni team, races to spot and name fellow alumni and friends in old photographs.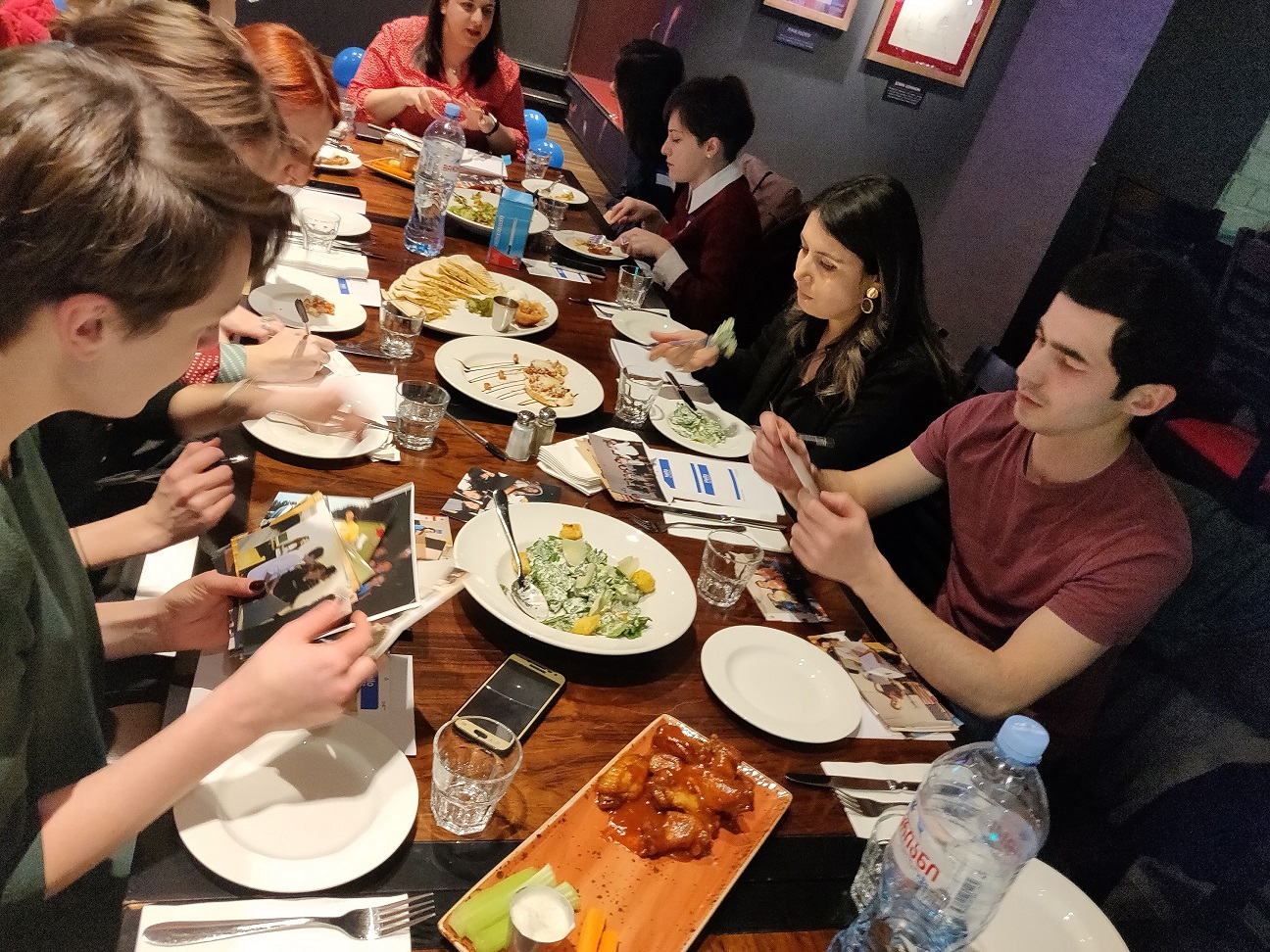 While this particular reunion was dedicated to the ten-year reunion of these alumni, the American Councils Georgia office plans to continue organizing such FLEX alumni reunions for targeted FLEX years to improve connections and engagement with both older and younger alumni and to ensure that no matter how much time has passed, each and every alumnus/a feels that they are part of the big family that is the FLEX alumni community.
Written by Tea Mikadze '16