LETTER FROM THE EDITOR
LETTER
Dear FLEX Alumni,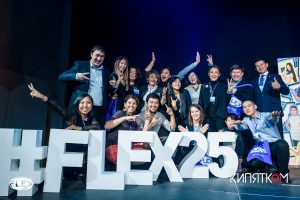 The FLEX Alumni program serves its 27,000 + alumni from countries where the Future Leaders Exchange Program operates.  Next year, the program will welcome alumni from four new countries; Czechia, Greece, Hungary, and Slovakia.
Administered by American Councils, the FLEX Alumni program supports initiatives by alumni to shape their communities and offers professional development opportunities. In 2018, the Alumni Program celebrated its 25th Anniversary.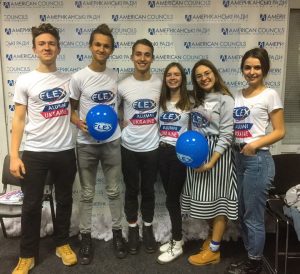 FLEX Alumni, this website is for you.  It shares successes about your fellow alumni and highlights some of the thousands of FLEX alumni activities that take place over the course of a year.  The website also offers a section about opportunities and a jobs board.  If you have opportunities and jobs to share, please feelfree to reach out to the alumni team at flexalumni@americancouncils.org or reach out to your Alumni Coordinator.  Are you not in touch with your Alumni Coordinator?  Find out who he or she is at: https://bradleyherald.org/contact-us/.
Speaking for the entire FLEX Alumni program staff – a team that stretches the globe from Washington, DC to Ulaanbaatar, Mongolia – it is a joy to work with FLEX alumni!  We love our jobs because the alumni of FLEX are amazing.  You inspire us every day and prove that young people are going to make the future bright!
Please connect with us on social media, become engaged in what the program is doing, and reach out!
Best regards,
Lauren Makaleev
Alumni Program Manager