Project Organizer: Gulnamo Vatanbekova '15 Event Location: Hisor, Tajikistan $ 90 in FLEX Alumni Grant Funding $ 90 cost share from fundraising actions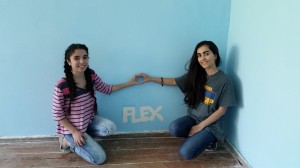 From April 16 until May 1 Gulnamo Vatanbekova '15 and Ruhina Khudodod '15 together with 15 volunteers, including three FLEX alumni, renovated a room in a Hisor orphanage for children with disabilities. The Hisor orphanage has 700 residents and the money for the project was raised during last year's New Year party.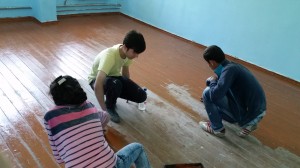 'The room was in a bad condition and served as a storage area but now it will be used as a sewing room for girls,' says Gulnamo. After the renovation was finished, the FLEX alumni met the orphanage residents, told them about the values of community service and played outdoor games together.
The project was covered on social media by the FLEX alumni.