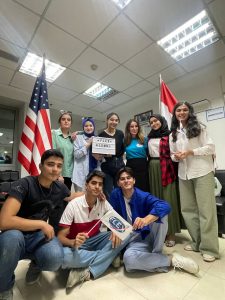 By Surush Ruhulov '19 (Panjakent, Tajikistan, placed by Greenheart Exchange in South Portland, ME) 
The FLEX alumni community in Tajikistan boasts many alumni who are successful in their professional careers. As the Alumni Coordinator of Tajikistan, I made a goal for myself at the beginning of my tenure to strengthen the alumni network by improving the professional abilities of alumni. With the help of our successful alumni from various fields, I began a professional development workshop series to empower fellow alumni and help them on their professional journeys.  
Entering the job market is only the first step in one's professional growth process. While in the workforce, we also need people who motivate, challenge, and support us. Therefore, I arranged and carried out a training in July 2022 for 15 alumni in Dushanbe focused on LinkedIn and Professional Networking with the assistance of Firuza Nabieva, the Senior Human Resources Director of one of Tajikistan's top telecommunications companies. At the event, alumni learned about the LinkedIn platform, the value of networking, and how to provide a compelling elevator pitch presentation about themselves.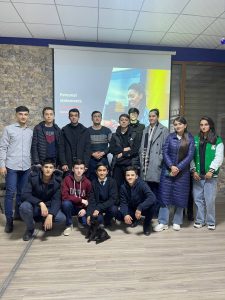 Then, on August 28, 2022, I held another workshop in Dushanbe in collaboration with Ozodamo Faromuz '17, an experienced human resource specialist working at Ilmhona, a start-up that prepares IT and Digital Marketing specialists in Tajikistan. The workshop's theme was "How to Promote Yourself in a Job Market." Twenty alumni participated and learned about the job market's peculiarities, the interview process, and creating a professional resume. Ozodamo separated the participants into groups for a mock interview process, during which they received useful feedback on how to improve their answers and/or delivery. After the workshop, each participant received a complimentary one-on-one session with Ozodamo to review and enhance their resumes. 
Next, in October 2022, I prepared and conducted a Project Development Management Workshop for 18 alumni at the American Councils office. During this two-day session, 18 participants learned about the concepts of project management, the best approaches to creating a quality plan, and budgeting skills. I also shared my expertise in these areas and my tips for planning successful events, project proposals, and team building activities. Following the session, I divided participants into teams to plan a small project, such as arranging a clean-up event in a public park. Participants were then able to identify project risk factors, create goals, and find ways to make their project successful.  
The next aim for aspiring young brilliant alumni is to widen possibilities and form a mentorship group in which junior alumni may learn, grow, and receive expertise from experts from other fields. Education is the key to doing the impossible. International education has never been more vital than it is now, and I feel honored to help fellow FLEX alumni reach their goals.  
Featured Alumni:  
Aziz Valiev '08 (Kulob, Tajikistan, placed by Greenheart Exchange in Lake Forest, CA) 
Kodirov Khayomjon '08 (Kulob, Tajikistan placed by CIEE in Greenville, OH) 
Ozodamo Faromuz '17 (Dushanbe, Tajikistan placed by PAX in Lawton, MI)