Esma Gumberidze '13 (Tbilisi, Georgia/ Ocala, FL) has been an active member of the FLEX Alumni community since she returned from the program and the FLEX Alumni team is eager to share every bit of her success. In 2015, the FLEX Alumni team interviewed Esma about her experience on program and the projects she implemented as an alumni in this article. Four years later, we focus in on a new milestone in Esma's life:  In September 2019 she became the Youth Representative to the United Nations for the Republic of Georgia! Check out what Esma has to say about her success in the interview below.
What is your day to day life like?
As I'm involved in several projects at the same time, my life is pretty scattered and a bit unpredictable. It is a challenge to describe one standard day. One day I might be sitting at home, writing posts or articles to be published in online media, responding to e-mails, Facebook comments and messages, talking online, giving distance interviews to students or professional journalists, connecting people with disabilities to different organizations, or sending around the links to materials needed for someone's homework on disability related issues. Another time I could be out all day long attending meetings, conducting workshops or lectures on disabled persons' or women's rights, career development, public speaking or future planning.
I also host an online radio show entitled Beyond the Horizon. Together with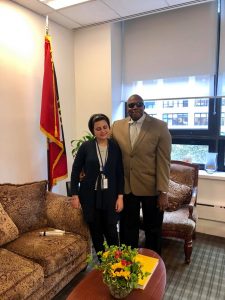 my guests I discuss topics related to less-publicized issues such as youth, students, volunteerism, women and the rights of persons with disabilities. As a member of the Advisory Council on the monitoring of the rights of persons with disabilities with the Public Defender of Georgia, I attend council sessions and propose ideas on what should be monitored regarding persons with disabilities. As a Young European Ambassador in the European Union Neighbors East project, every month I travel outside of Tbilisi or conduct the meetings with the youth in a town to speak with them about the EU, its values, and opportunities it offers for Georgian youth. In the modern world, one's career and social life are connected like a chain. Each opportunity is connected and oftentimes followed by another, so that by missing one chance you might be losing hundreds of opportunities.
How did FLEX inspire and help you?
When I completed my Future Leaders Exchange (FLEX) year in the United States, I became a member of an active alumni community in Georgia and gained access to a wealth of information about scholarships, exchange programs, competitions, internships, volunteer opportunities, and jobs. Through the FLEX alumni community I met active young people, who in 2015 organized a training program on volunteerism for university and high school students with the support of a FLEX alumni grant. I was invited to attend this training as a speaker. Lasha Shakulashvili, Georgia's Youth Representative to the United Nations at the time, was invited to share information about the UN youth delegate program and I was inspired to apply, Finally, after my fourth attempt, I was selected to be the UN youth delegate, to represent the Georgian youth at the United Nations General Assembly, to travel around Georgia and meet young people, to hear their perspectives and to share them with decision-makers.
In a similar fashion, I was not selected to become FLEX exchange student after my first attempt, which made it clear to me that persistence is really important. An important value I experienced in the United States is the appreciation of hard work and persistence. When I showed my host parents my first progress report with the school grades, they put it up on the refrigerator, as I got all A's. Back then, I didn't appreciate this so much; I was surprised. Studying well was a matter of fact for me; it was the norm, not something to really celebrate. However, now I truly see how important it is to demonstrate appreciation, to reward the attempt and effort.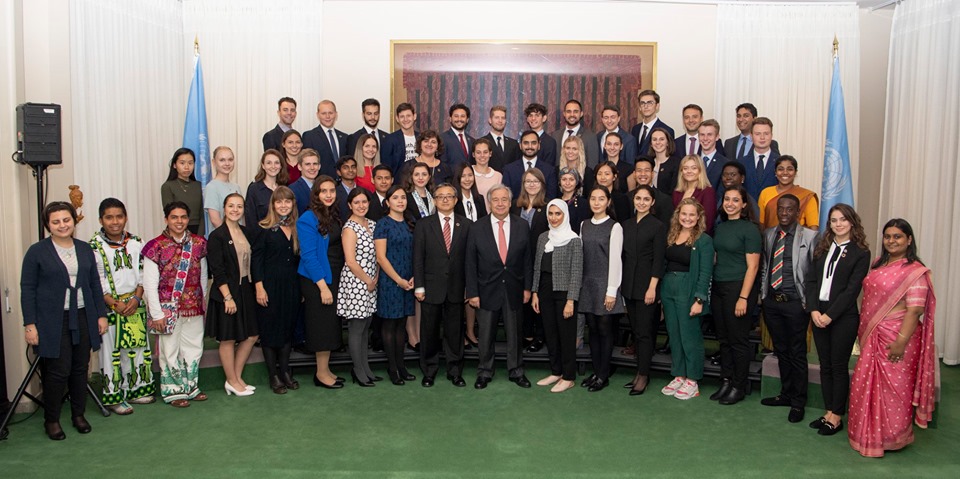 The FLEX Alumni Program congratulates Esma on her successes and wishes her all the best as she represents Georgia's Youth as the Youth Representative to the United Nations for the Republic of Georgia!
Written by Tea Mikadze '16