Diana Kimak '20 (Chernivtsi, Ukraine/Neenah, WI) is only 18 years old, but she is already a communication manager at Donmo, Ukraine's first platform for microdonations.
It all started in December 2020 when Diana became part of the Trustees of Tomorrow (TOT) exchange program organized by the non-profit organization Global Youth Entrepreneurs (GYE). GYE is an international, youth-led team that engages youth across borders, engendering shared entrepreneurial spirit and cross-cultural affinity through collaboration. The group's mission is to build long-term trust and goodwill between future generations in Ukraine and the United States through self-initiated, two-way exchange opportunities and entrepreneurial partnerships between secondary school students.
After being accepted to GYE's TOT program, Diana worked together with an international team of six students under the guidance of three advisors on developing Donmo, a platform that allows customers in local shops to directly donate small amounts of money to local NGOs.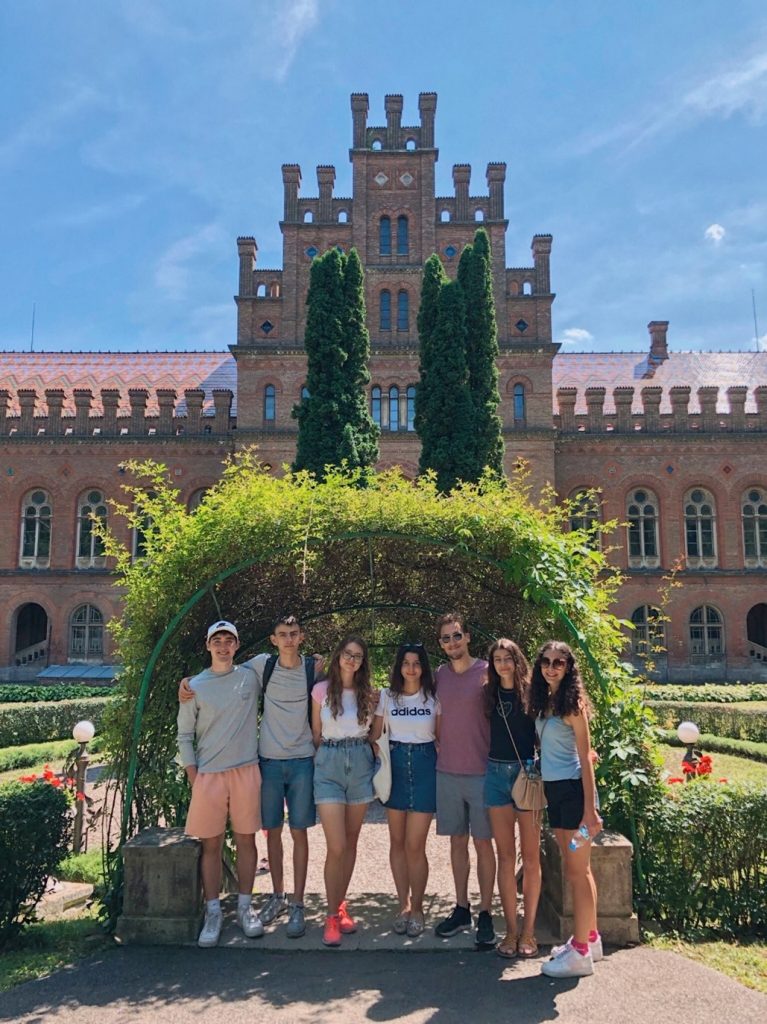 In August, Diana organized a Global Youth Entrepreneurs Workshop in her hometown, Chernivtsi. The program featured four local entrepreneurs sharing their insights on business development, leadership, and implementation of ideas. Participants included three students and one group leader from Portland, Oregon, who were visiting Ukraine as part of the TOT program, as well as 21 local high school students. In September, members of the Donmo startup team from America visited Kyiv and toured some developing entrepreneurial ventures.
Diana's ongoing responsibilities with Donmo include reaching out to non-profits and businesses to find partners for developing the startup, as well as creating promotional posts on social media and organizing events for youth development in entrepreneurship.
Written by Oleksandra Samborska '19 (Lviv, Ukraine/Loveland, CO)