Tbilisi, Georgia / Calico Rock, Arkanza
Education: Bachelor's Degree in business administration from the Caucasus University (Georgia); member of the Association of Chartered Certified Accountants (ACCA); student member of the Chartered Institute of Personnel and Development (CIPD)
'And I ask myself: how can a walk in the woods heal hurt? What is it about those trees that makes me stop being mad, or sad, or afraid? What is it about those sounds – of the winds whistling in the trees, the creaking of tree trunks, an occasional lonely call of an invisible bird, whooshing of the water in the distance – that slows the mind down and chases the cobwebs of whirling thoughts? The trees have faces, the trees have hearts. You'll see…if you look at all pictures.'
This is one of many diary entries that Elene Ghelaghutashvili '07 wrote in her travelling blog which is called 'Our Journey Inwards'. The FLEX alumna kept it during her year-long travels around South and North America from October 2018 to September 2019. The title of the blog speaks for itself – while describing important experiences and events, Elene was focused on learning more about herself and on exploring what her ambitions really were.
The decision to travel was significant for a different reason as well. After eight years of working at KPMG first in Tbilisi and then in London, Elene left the corporate world in order to continue pursuing her interest in learning and development.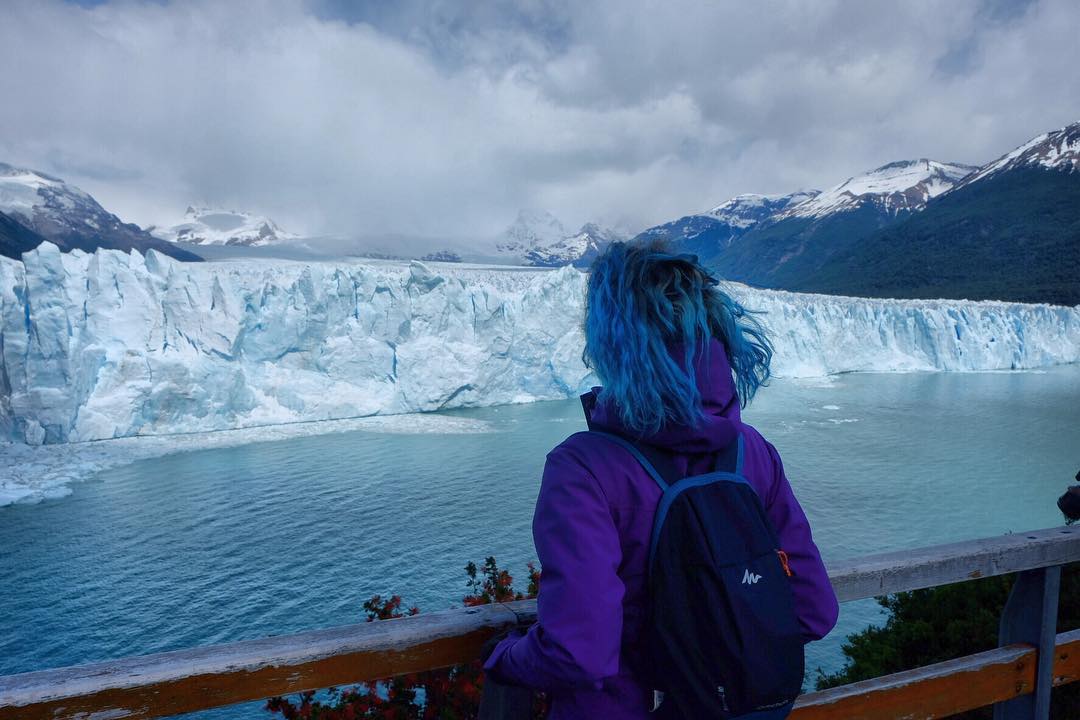 'Working in a corporate environment doesn't always encourage thinking outside the box. The conventional view of success is promotions and high salaries but sometimes this diminishes the most wonderful things about life, turns existence into a rat race. My aim of travelling was to redefine success for myself and focus on my passion,' shares Elene.
We speak through Skype cameras and on the other side I see an inspired young woman with bright blue hair. Her stories have an almost physical texture – those smells and colors of the foreign lands that hit us on the day we arrive somewhere new, gradually sip into our skin and eventually become our own. While sitting in my office in London on a gloomy January day I find myself googling South American destinations – almost against my own will.
'During our global wanderings I understood that first and foremost success is an ability to embrace the uncertainty. An ability not to control every step of the way, live without a rigid agenda. It may be a bit difficult at first, in fact it is quite scary, but I believe that it unavoidably leads to great things,' Elene says.
Undoubtedly, dealing with change and uncertainty is easier when there are like-minded people on board. Elene embarked on her journey with a fellow adventurer, her husband Giorgi Tevzadze. Together they made a lot of great friends. Many of them had been introduced to her through the Global Village alumni networks.
'In summer 2019, right in the middle of our travels, I spent five weeks working as a guide and a mentor at the Global Village. And in 2016 I had attended it as a participant. I don't know where to start when describing this program – it breaks prejudices, strengthens the values of cultural diversity, inspires young people. But to me personally the importance of the Global Village was in meeting amazing and open-minded individuals. While exploring South America, I used the Global Village alumni platforms to look for new friends and reconnect with old ones in every country we visited'.
Those local connections allowed Elene and her husband to experience places in ways they hadn't imagined possible. For example, while staying in Lima, Peru, they found themselves in quite an unexpected role.
'One GV alumnus consulted top Peruvian restaurants in PR and marketing and was a connoisseur of the local cuisine. He took us to some of the best places in Lima and everywhere we went, we were welcomed with open arms,' says Elene. 'We felt like celebrated restaurant critics.'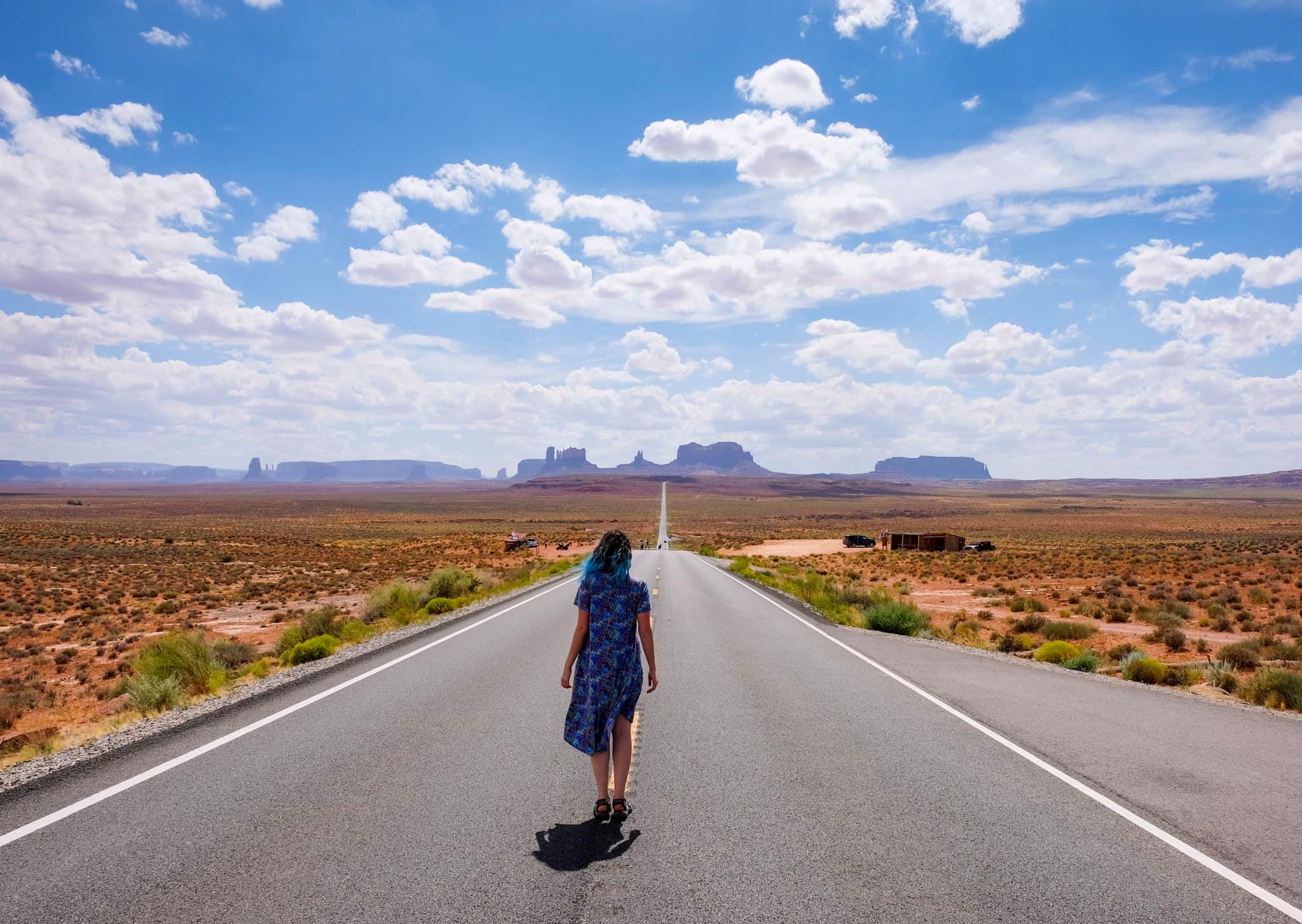 Throughout her adventures Elene took online courses in learning and development, read books and listened to various podcasts on those topics. Now back in Tbilisi she is conducting trainings for companies with a focus on well-being, stress management, personal impact and confidence. However, her life is always in motion and she's about to move back to London again. There she hopes to advise businesses and organizations on ways to creatively support and develop their members of staff.
Even though Elene's decision to follow a more adventurous career path seems fairly recent, it has roots in her FLEX year.
'As a teenager I really lacked confidence and often felt scared and insecure. The FLEX program brought out a different side of my personality – my courage, a desire to learn and an ability to see the opposite point of view,' Elene says.
The FLEX alumna remembers a journey with her American family that was particularly important to her. Her host parents took her on a road trip from their home state Arkansas to Washington D.C. Along the way they visited many famous Civil War sites and Elene was surprised to discover how differently the war was still perceived in the South and in the North.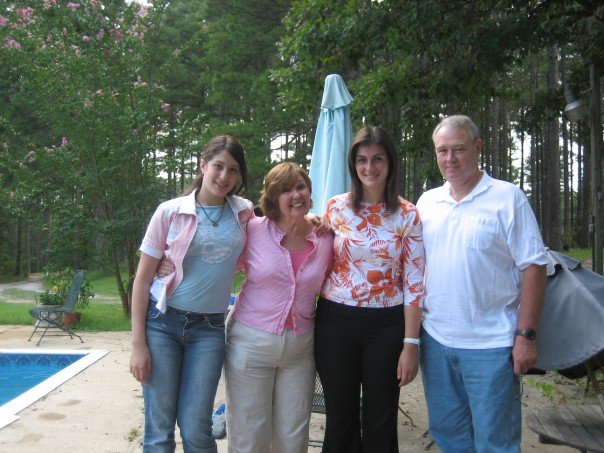 'It was during that road trip that I realized how much we are guided by our emotions and interpretations and how meaningless many divides are. At the end of the day we all want the same thing – to be happy and be understood. Stigmatizing an individual or a group of people for holding a differing opinion doesn't help anyone. My dream now is to help organizations and companies to create an environment where all members of staff feel accepted and understood and value each other's differences. It's good for people and it's good for business because it's in those conditions that we create our best work,' Elene pauses for a moment and smiles. 'But this dream was born over a decade ago. On a hot dusty highway, somewhere in between Jefferson's Monticello and Lincoln memorial'.
Article written by Tatyana Movshevich