"When you find your passion, you can change the world."
While many people spent their last bit of summer vacation relaxing, 100 girls and 12 counselors from six countries decided to dedicate nearly half of August to science. Girls from North Macedonia, Kosovo, Serbia, Albania, Montenegro and the United States gathered in Pristina, Kosovo from August 18-29 to take part in the Women in Science (WiSci) Girls STEAM Camp, implemented by the United Nations Foundation's Girl Up program and with the support of organizations such as the U.S. Department of State, Intel, Millennium Challenge Corporation, NASA, Microsoft, and Bechtel. One of those amazing counselors was FLEX's very own Dina Abazovic '15 (Bar, Montenegro/ Winter Park, FL).
The WiSci Girls STEAM Camp was a unique opportunity for participants to discover the wonders of science, technology, engineering, art and math (STEAM) through a variety of activities such as coding drones, creating short animated movies, and learning about artificial intelligence. Participants met with representatives from leading companies in STEAM-related industries, such as Jaha Solar, a solar panel factory in Pristina with a high percentage of women engineers. These talks and activities motivated participants to take initiative and pursue careers of which they have been told they are not capable.
Five FLEX alumnae took part in this camp: four as counselors and one as a participant. Dina took her role as a counselor very seriously, claiming this was one of the most inspiring experiences of her life:
"Some may ask why this camp was different than any other. However, no answer could truly put into words all of the excitement, trust, knowledge, love and respect that was present at this event", says Dina.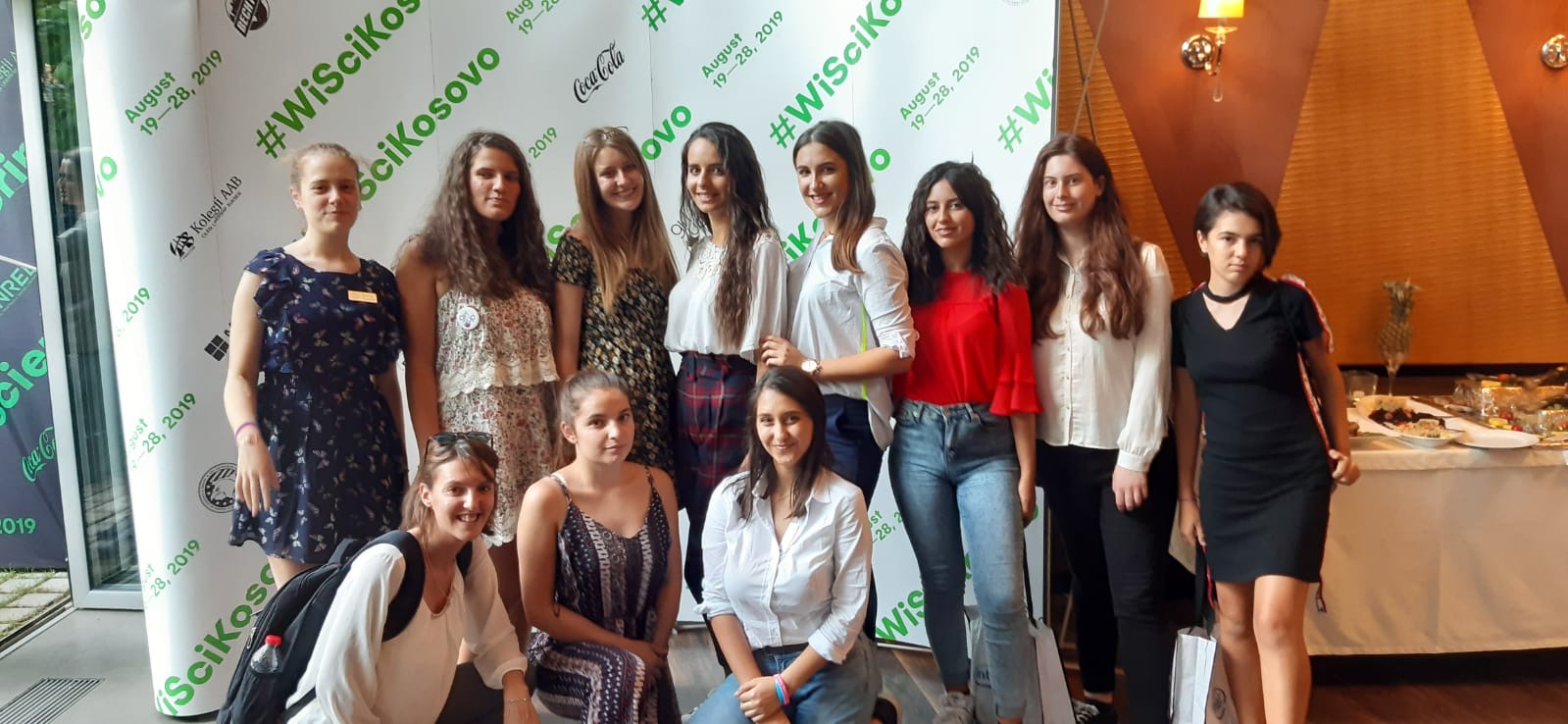 Dina recently graduated with a bachelor's degree in Economics and wrote her thesis on "Gender Convergence – Equity as a Key to Development'', thus underscoring her commitment to gender equity in the workplace. Dina notes, "Gender gaps in STEAM exist and the only way to fight them is by being a successful living example. Some people might weigh you down, but that is the exact moment when the courageous and dedicated individuals step up. Explore, do not set any limits, and when you find your passion, you can change the world".
Written by Zerina Bosovic '16