When the first generation of FLEX Alumni returned home to Mongolia in 2019, the enthusiasm that the group had was palpable! The group was eager to share what they learned in the U.S., and two FLEX alumni decided to volunteer their time to become City Representatives (CR's) for the 2018-2019 program year.
This was the first year of the FLEX Alumni program in Mongolia, thus there were only 10 alumni in the entire country. Regardless of this obstacle, Mongolian CRs Bulgan-Erdene Batbayar '18 (Erdenet, Mongolia / Cumming, IA) and Tsedensodnom Uranbold '18 (Ulaanbaatar, Mongolia / Kemmerer, WY) effectively implemented projects that included over 100 participants. This article highlights a few of the large-scale, impactful projects implemented by the first two CRs in Mongolia.
Bulgan-Erdene Batbayar's projects in Erdenet included:
Christmas Charity Project:  In December 2018, Bulgan-Erdene organized a fundraising event for a local orphanage.  The alumna sold candies for three weeks and raised nearly $200 to buy books, coloring books, pens, pencils, and candies for 48 children at a local orphanage.  The alumna shared: "When we were about to leave the event, the children gave us the warmest hug we've ever received. They kept asking when we were coming back… it definitely was one of the most adorable but at the same time, most heartbreaking experience."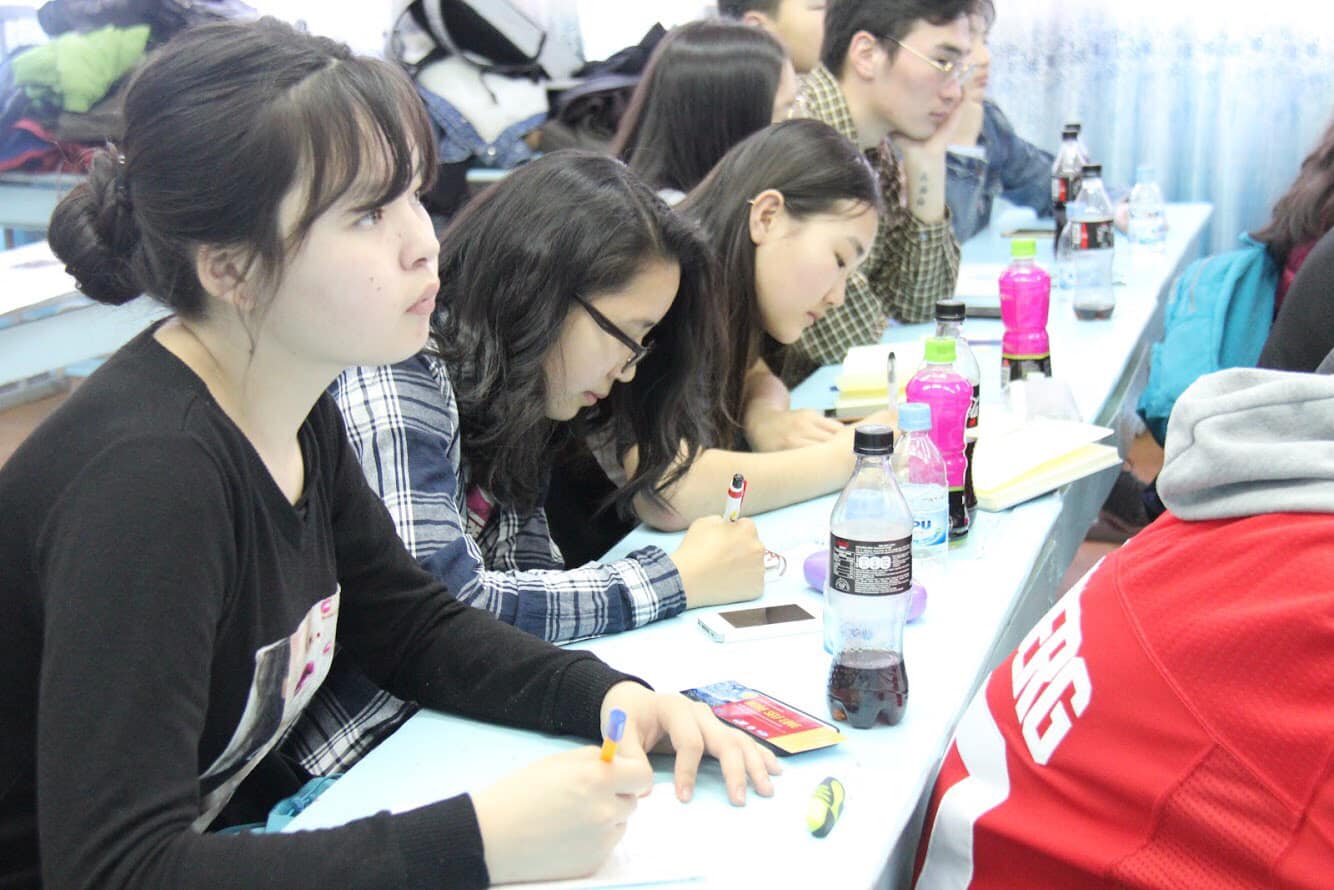 GYSD Grant More Self-Love:  In spring 2019, Bulgan-Erdene Batbayar organized the "More Self-Love" workshop at four locations including over 150 participants. The workshop focused on personal development, preparing for college, and opportunities for studying abroad. Bulgan-Erdene worked with 11 people who studied in different countries prior to the workshop to have them serve as virtual speakers. Other speakers included Mongolian book author and successful bloggers.
Tsedensodnom Uranbold's projects in Ulaanbaatar included:
Spelling Bee:  Tsedensodnom organized a Spelling Bee competition for high school students who were eager to improve their English and were interested in studying in the U.S.  Organized in February, the competition involved 65 participants, each of whom memorized over 350 new words in English thanks to the competition.  The alumnus also gave a FLEX presentation during this event, which was of great interest to the participants.
Ms. Tsend, a counselor at school number 33, a school that participated in the Spelling Bee, showed appreciation for the event: "Not only is it a worthwhile competition, but also a great networking event." Catching up with participants a few months after the competition, Tsedensodnom said: "It was wonderful to see that small encounters at the competition culminated in enduring friendships".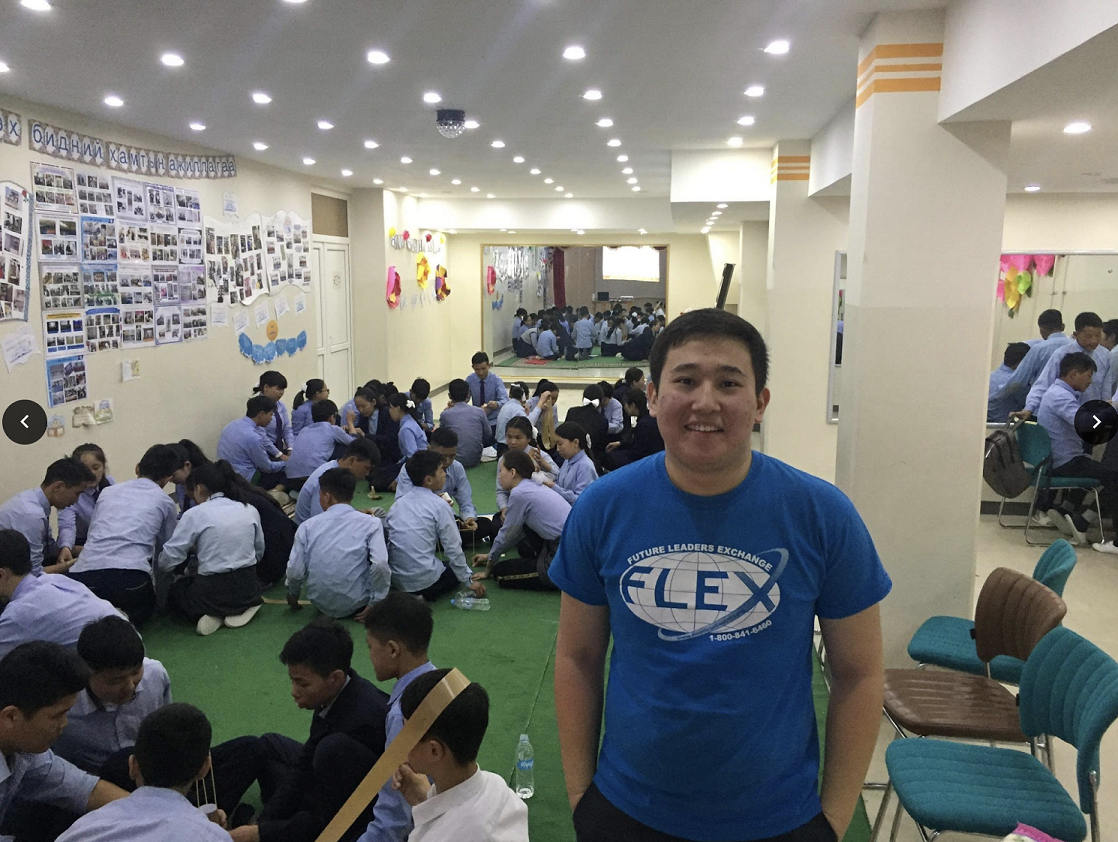 GYSD Grant Project Active Participation of Generation Z:   In celebration of Global Youth Service Day, the City Representative organized a workshop for young people from socially or financially vulnerable families to help them develop teamwork and problem-solving skills and discuss youth volunteerism.
Participants of the project took part in various after-school activities and were encouraged to start their own clubs too. These activities included painting, English-speaking, and book discussion clubs.
Great job, City Representatives!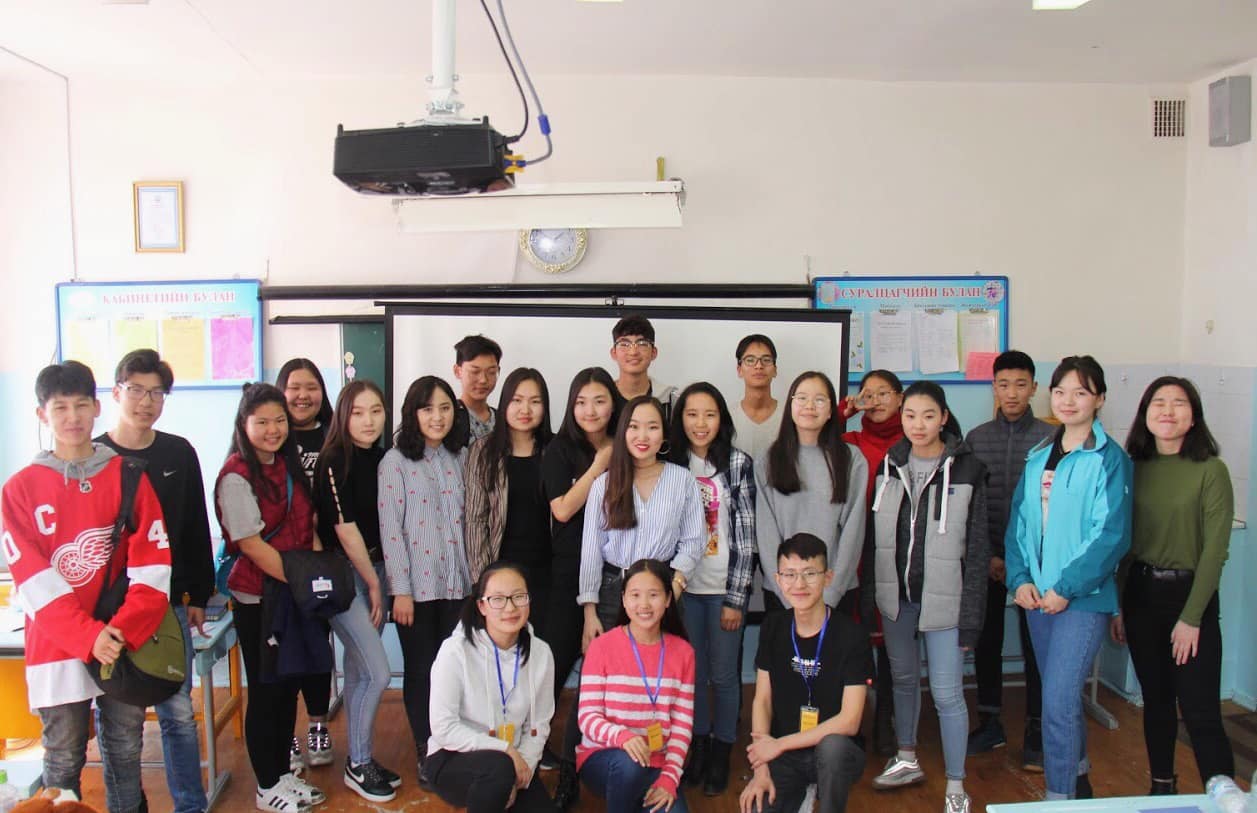 If you would like to volunteer and become a City Representative, reach out to the Alumni Coordinator in your country or region.  Find out who he or she is at: https://bradleyherald.org/contact-us/
Written by Tsenguunbileg Naranpurev '17