FLEX Alumni became more independent and grew as they lived, and learned during an academic year in the U.S.  Many returned home to share the skills and lessons that they learned while abroad, some focusing on youth empowerment. This article highlights the projects and their impact.
Zhas Camp – Kazakhstan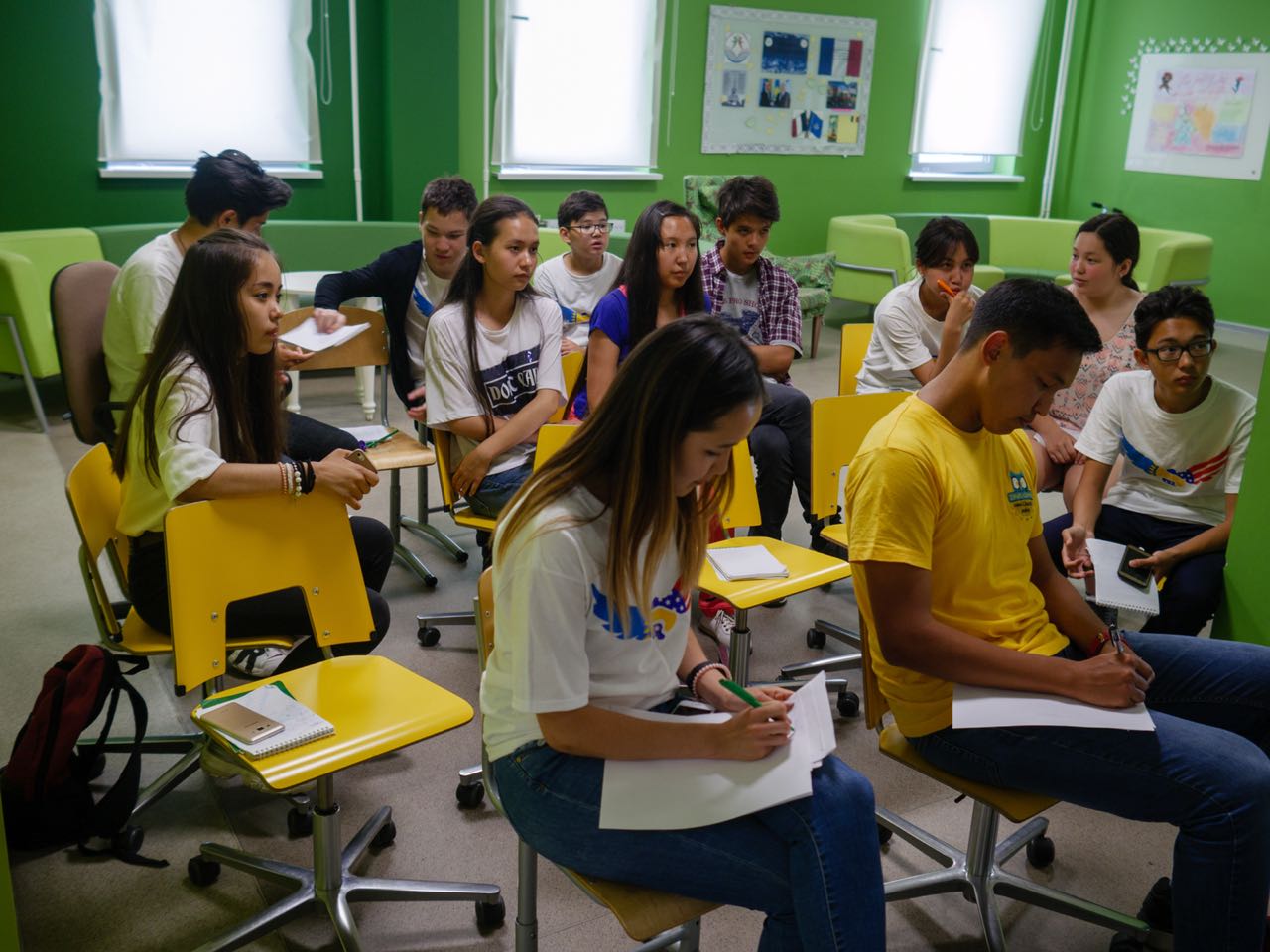 With support from the US Embassy in Astana, a team of FLEX Alumni North Kazakhstan organized a STEM and leadership camp for 25 high school students from low-income families and an orphanage. Volunteers from Nazarbayev University, including small business owners and exchange students from the U.S., joined forces with the alumni to lead educational programming in physics, math, chemistry, biology, computer science, entrepreneurship, and critical thinking. The goal of this program was to inspire interest in scientific fields and encourage participants to apply to competitive universities.
GROW Camp – Armenia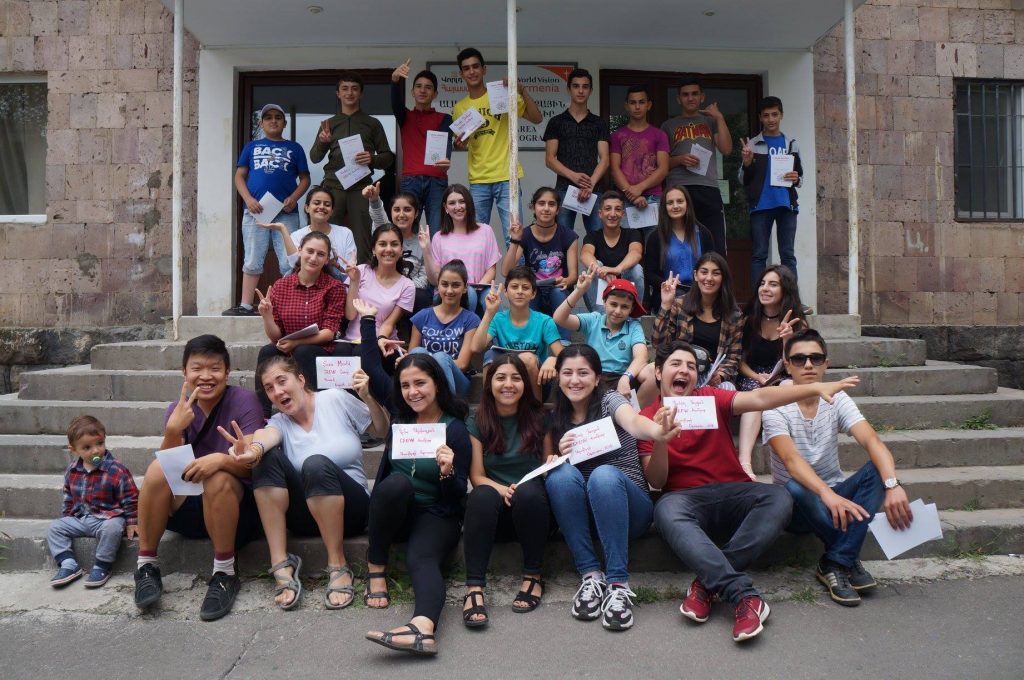 Elmira Ayvazyan '15 teamed up with Peace Corps volunteers to organize camps in three cities to teach 80 middle school students about deforestation, water pollution, climate change, and waste management. The students also learned how they can address these global issues in their communities in Armenia.  U.S. Ambassador to Armenia Richard Mills showed his support for this project by visiting the camp in Gavar. Follow FLEX Alumni Armenia to learn more on the activities.
Kids Can Make It Better Camp – Azerbaijan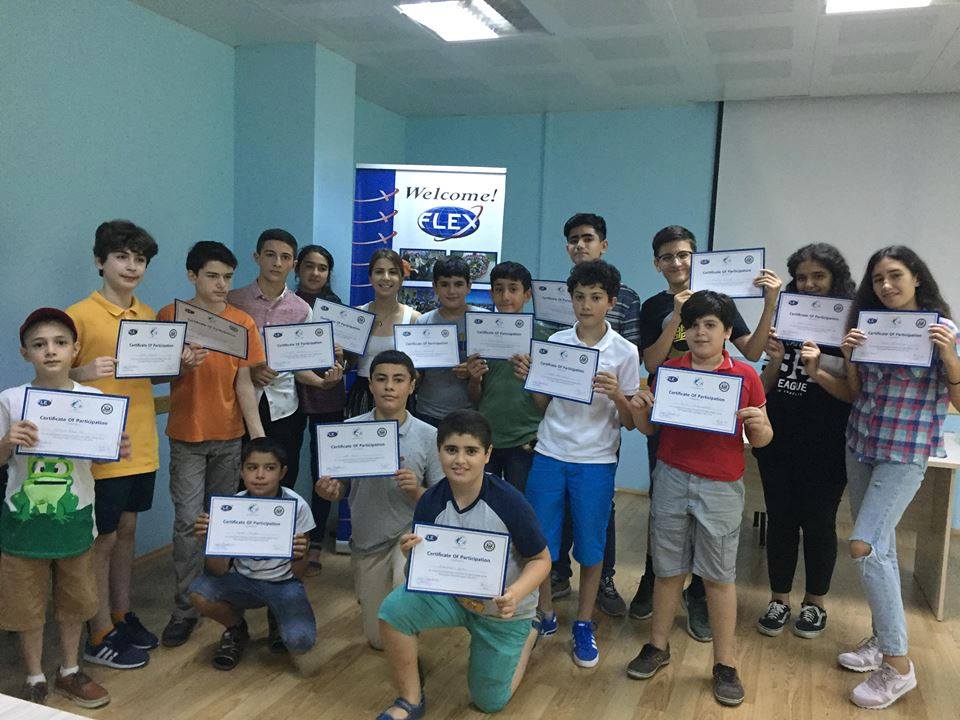 A team of FLEX Alumni held series of training for 56 elementary school students in Azerbaijan on leadership, prioritization, personal development, and the importance of international education. The last day of the camp included a field trip to the Yarat Contemporary Art Space where participants saw the latest exhibition and attended an acting workshop. Visiting Azerbaijan? Stay connected on the community service activities in the country with FLEX Alumni Azerbaijan.
Sweets For Their Sweet Smile – Montenegro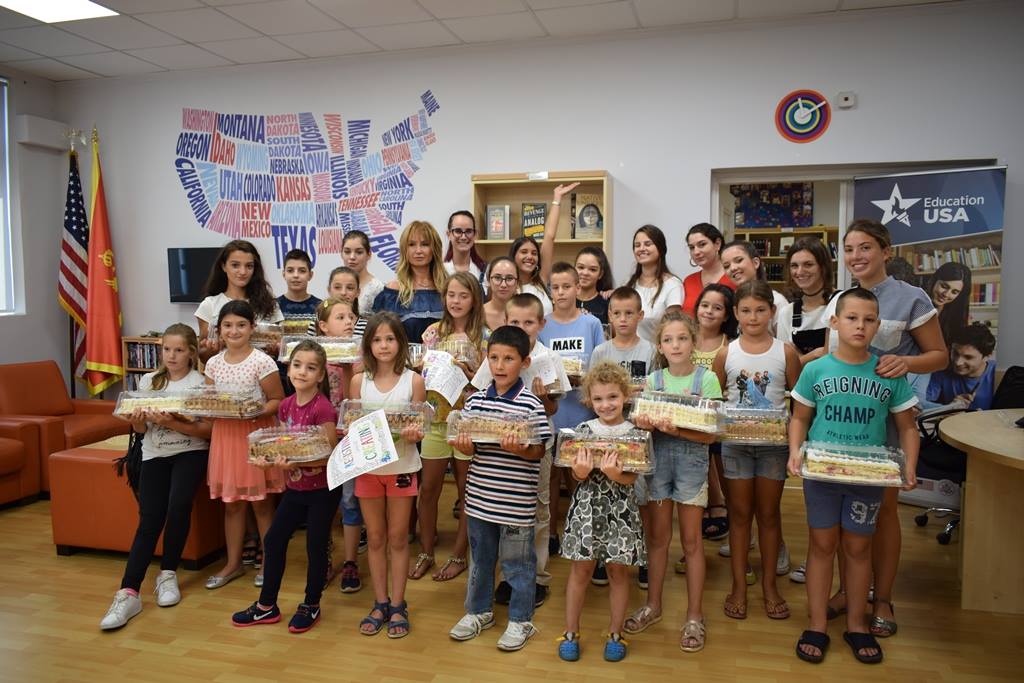 'Sweets for their Sweet Smile' is an annual program led by FLEX Alumni Montenegro that provides children from low-income families with the opportunity to learn English and discuss education opportunities, solidarity, and the value of volunteerism. In August, alumni organized the fourth edition of this program with support from the Food Bank of Montenegro and American Corner Podgorica. Ten families received school supplies and small cakes to share with their families.
Developing Leadership Skills – Moldova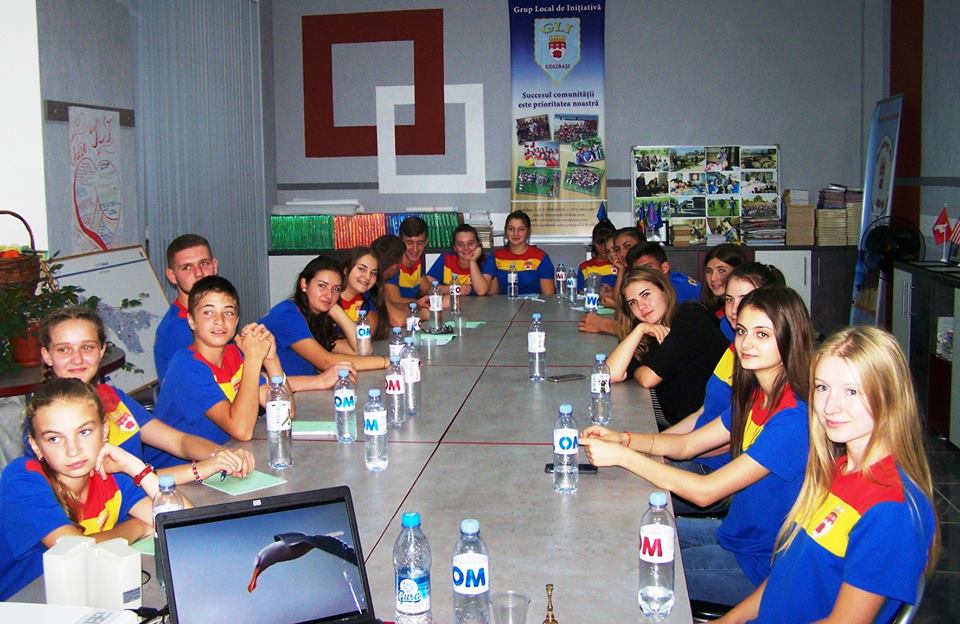 The Developing Leadership Program is a program organized by Inesa Zberea '17 where she organized team building activities and held discussions and sessions to develop leadership skills for 21 high school students. Join the FLEX Alumni Moldova community via this link. Looking forward to seeing you at our next event.
After School Workshop – Mongolia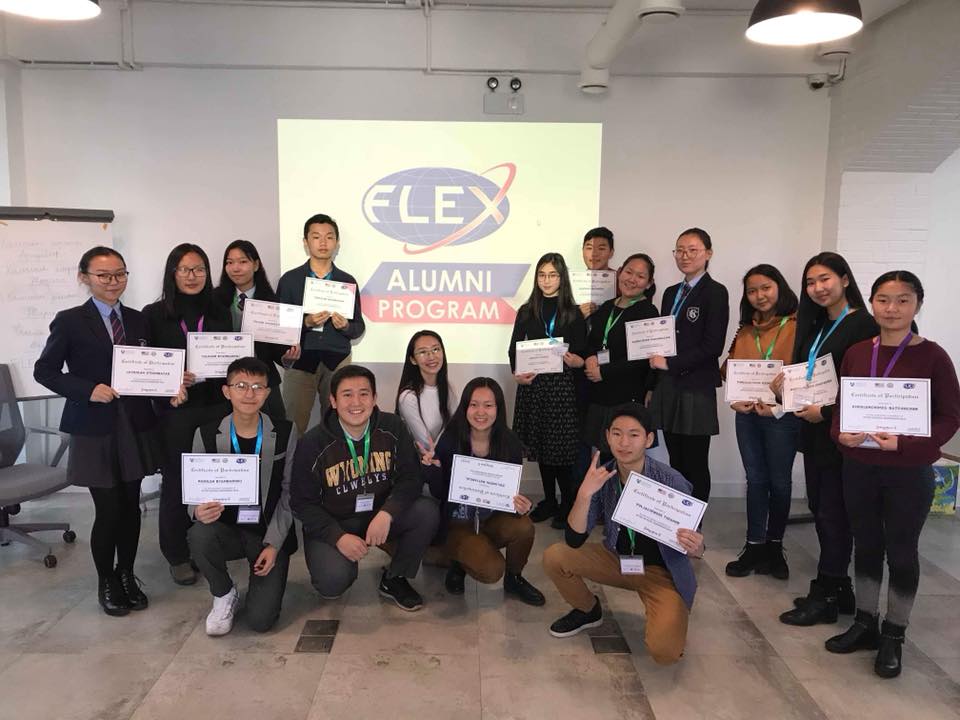 Mongolian high school students do not have many after-school opportunities, like FLEX students encountered while studying in the U.S. For that reason, a team of FLEX Alumni Mongolia organized a project to invite 14 high school students to develop personal and professional skills by attending sessions on teamwork, time management, mental health, education, Mongolian culture, and the FLEX program. At the end of the workshop, participants were challenged to have a positive impact on the community by organizing their own events and offering others after school activities.
Teen Round Table – Serbia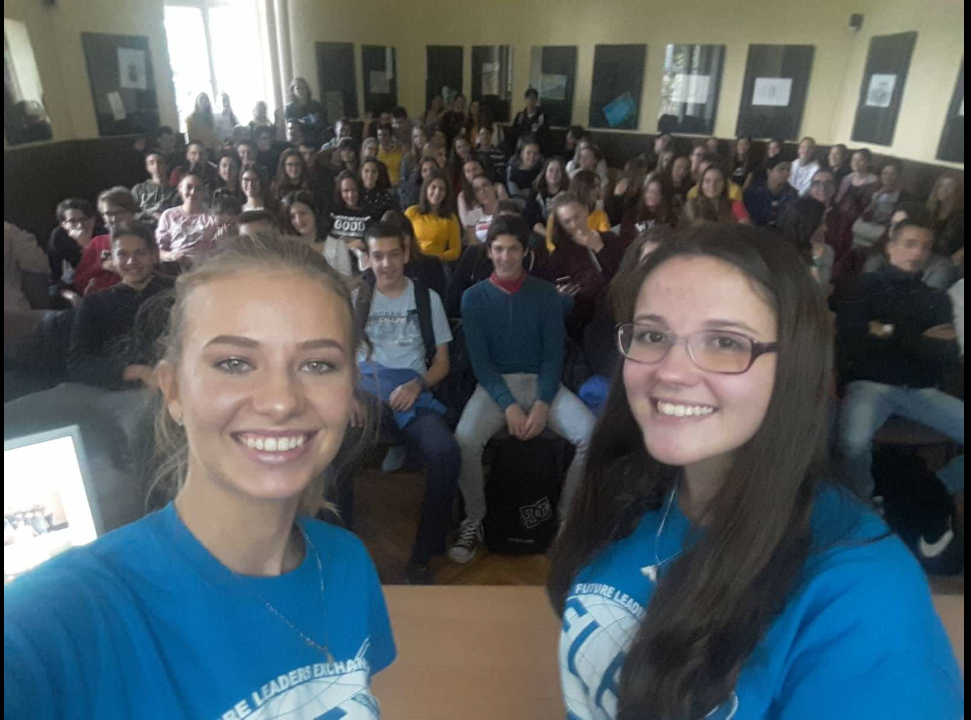 Kristina Trajkovski '18 and Milana Maravic '18 organized a debate club for high school students at the American Corner in Subotica for 16 students. Participants debated on topics relevant to local youth, including the role of sports in schools and underage drinking. Throughout the program, both Kristina and Milana served as moderators and trainers. The response from participants was so positive that the alumnae are planning to start an ongoing debate club. Interested in more? Connect with FLEX Alumni Serbia today.