'I needed to be more flexible than most other teenagers.'
Vyacheslav Kotov '99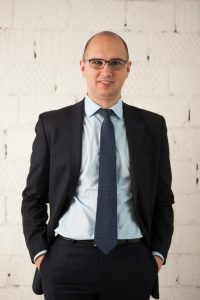 Moscow, Russia/Shoreline, WA
Education: Master's Degree in Economics from the Higher School of Economics (Russia), MBA from the University of Pennsylvania
Message to FLEX alumni: The FLEX alumni network allows you to meet lots of talented people and develop professionally and personally. But many of us, including myself, do not make proper use of its potential. Let's stay in touch as much as we can – luckily it's much easier nowadays!
What is your current position? I work in a company called JKX Oil & Gas as Head of Corporate Finance. This involves planning a long-term financial strategy of the company, such as overseeing its financial position, managing Mergers and Acquisitions transactions, looking for investors, or investment opportunities.
Do you enjoy your work? Very much so. I like the fact that every project is unique and presents itself as a different combination of familiar and unfamiliar issues. At the beginning there is just a huge pile of information with no visible coherence – I enjoy making sense of the facts and creating a logical structure that allows to make decisions. There is so much that needs to be taken into account – the company's past and its potential, the development of the market and its competitors and, of course, the macro-economic factors.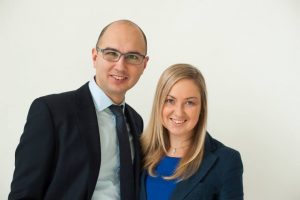 Is it stressful to have such great responsibility? It can be very stressful and it takes time to get used to this work. I think that the most difficult thing in my job is not being able to have a full control of the situation. The success of every deal depends on dozens of factors and there is always a chance that something may go wrong, even at the very last minute. Still approach and experience help you make the chances of success higher – even though no matter how good you are at your job, you'll never make a deal 99% certain.
What do you consider to be your main achievement? My main achievement is that I do something I really enjoy and that allows me to progress professionally. The FLEX program played an important role in my career in quite an unexpected way. Before the U.S., I planned to become a mathematician, just like my father.  Yet my heart was never in it and I worried about my university prospects. Before my departure to the U.S., in August 1998, an economic crisis hit Russia and my family was affected by it just like many others. Already in America I tried to understand the causes of the crisis; became really interested in economics and finance and began to study it in my high school. When I returned to Russia I told my parents about my change in career plans and they greatly supported it.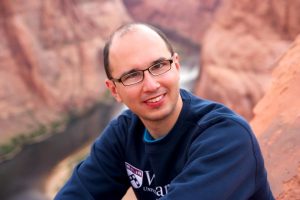 What are the main values that you took from the FLEX program? The U.S. made me more sociable and flexible. That said, before America I had already developed an ability to adjust to new things quickly because of my disability. I have very bad vision that's why in Moscow I studied in a school for blind children. There were less than 200 students in total and we weren't taught how to write for a long time as the education process was centered around reading and writing in Braille. Thanks to my parents and teachers I received an excellent education, but in order to succeed I needed to adapt and be more flexible than most other teenagers. This quality helped me in the U.S. a lot – and there I also developed it further. Moving to an American school with 1800 students had a huge positive impact on my social skills too. I also really liked American individualism and people's healthy attitude to success of their neighbor. I realized that if so many people could do great things despite all the obstacles, I could achieve a lot myself too.
Are you still in touch with your host family or FLEX friends? I am. My host family is planning to visit me in Moscow soon. I have reconnected with them through Facebook recently. I'm also in touch with a few FLEX alumni, including, of course, my sister Svetlana Kotova who is a FLEX alumna of 1998. For many years I was active in a Russian NGO 'Perspektiva' helping people with disabilities to connect with employment opportunities.  One of my colleagues there was a FLEX alumna Yuliya Simonova '02 who carried the Olympic Torch for the 2014 Sochi Olympics. I come across FLEX alumni in my professional field regularly as well. Our shared FLEX experience makes it much easier to understand each other, connect, and become friends.
Written by Tatyana Movshevich