Marija Jeknic '15 and Milos Lakicevic '13
Project Location: Podgorica, Montenegro
$ 220.4 in Eastern Europe FLEX-Ability Grant Funding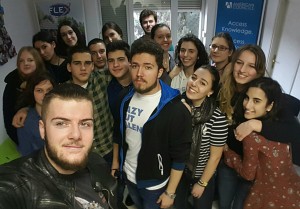 From February 26-28 Marija Jeknic '15 and Milos Lakicevic '13 organized a three-day workshop on career development and human rights in the American Councils office in Podgorica. 15 local high school students participated in the event learning about project implementation, leadership and human rights principles.
The organizers showed students a range of motivational videos and films and invited FLEX alumni guest speakers.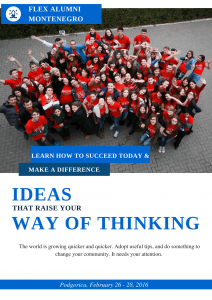 The participants were encouraged to conduct initiatives in their communities and share their knowledge with their peers. Every student received an informational booklet and a participation certificate.
'The students showed that they were greatly interested in building a better community and we were excited to help them,' says Marija Jeknic. 'The FLEX-Ability Workshop which we had recently attended taught us how to lead a group and make an event interesting and productive at the same time'.