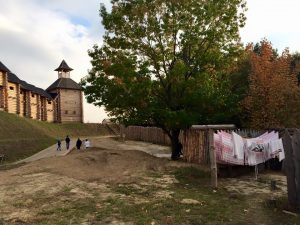 FLEX Alumni in Kyiv had the unique opportunity to take part in a photography training entitled "Carpe Diem, Create Your Own Visual Story" by Kostyantyn Chernichkin, a photographer from the KyivPost.  Chernichkin has worked as a staff photographer for the Ukrainian magazines My Sport, Expert Ukraine, and Vlast Deneg since 1999, and is a regular contributor to Polish magazines such as Newsweek Polska and Polityka. He worked for Reuters as a full-time photographer between 2007 and 2011 and is currently employed by the KyivPost, the Ukrainian English-language newspaper.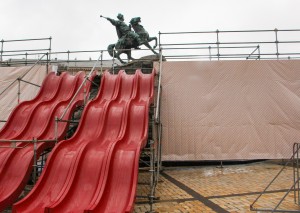 The FLEX Alumni Photography School was a five-session course on photography that was held in the fall and winter of 2015-2016.  Each session consisted of two parts: theoretical and practical. By the end of the course, alumni knew the history of photography, answered one of the most difficult questions — why they as photographers take photos, learned about the camera and other equipment that professional photographers use, and were able to try themselves as real photo journalists. Each participant created his or her own project by the end of the course – a photo report on a real life situation or event in Kyiv. Olesya Shambur '96, Photography School participant, shares her impressions of the course, "After class I felt like I am armed and motivated to create, to see the world in a whole different way, and fascinated by the ability to show how I actually show things to other people."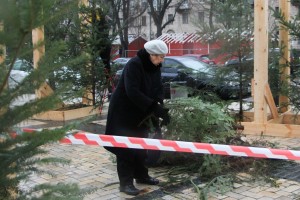 Chernichkin, who was called "the Guide in the World of Photography" by participant Karina Pasholka '14, made sure that his amateur photographers experienced the wonderful art of photography to the fullest, and took them out on the streets of Kyiv to hunt for the juicy events that most people's eyes usually miss. "We learned to see small, but essential details in our daily life, which are special and worth looking at. After the course ended, I still turn on my camera while walking in the street and take pictures", says Karina.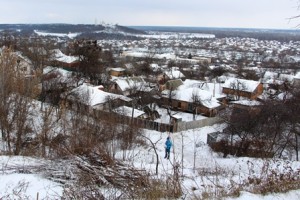 At the completion of the Carpe Diem, Create Your Own Visual Story course, all alumni submitted photographs that they took in Kyiv.  The best pictures will be printed and used to decorate the American Councils office in Kyiv, Ukraine.