Gvantsa Pkhovelishvili '14 Project Title: Enhance Your Skills Project Location: Rustavi, Georgia $192 in South Caucasus FLEX-Ability Grant funding  
On November 27-28, Gvantsa Pkhovelishvili '14 together with Marta Todua '15 and Elene Maisuradze '15 organized the two-day professional development course Enhance Your Skills for high school students at the USAID office in Rustavi.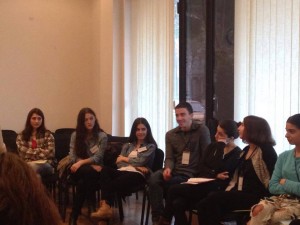 Alumni attracted applicants by promoting the event in local high schools and on social media platforms. In the end, 20 participants were selected for participation based on their English skills and application answers.
 The main topics of the seminar were leadership, non-verbal communication, time management, resume writing, and job interview techniques.  The alumni leaders helped participants to develop new skills through practical interactive tasks. Special emphasis was placed on team building activities, which helped participants bond as a group and work more effectively. At the end they were asked to provide feedback on the activity.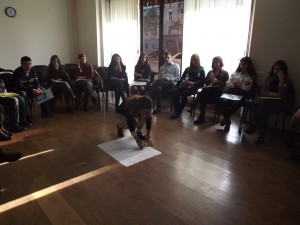 During the closing ceremony students received certificates and were encouraged to stay in touch with each other and the FLEX alumni project makers. 'I believe that the project was successful because everyone was really engaged. It also helped students to improve their English skills,' says Gvantsa.