Ana Indoitu '11
Project title: Viitorul – The School of Local Leaders
Project Location: Vadul lui Voda, Moldova
$1640 in 2015 FLEX Alumni Grant Program Funding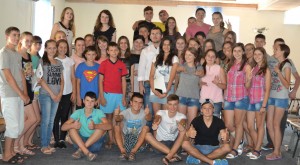 FLEX alumna Ana Indoitu '11 organized the third annual School of Local Leaders in Moldova in August 2015.  The 5-day training program brought together 49 youth interested in community development from the regions of Anenii Noi, Ialoveni, Dubasari and Transnistria.  Participants attended trainings and panel discussions on the topics of personal development, public speaking, community service, and leadership, with the goal of teaching participants how to become active citizens.
Alumni of the School of Local Leaders 2015 led a number of impressive initiatives following upon the completion of the program including the following; in Hirbovat, Moldova, alumni opened a Rehabilitation Center for Children with special needs; in Ialoveni, Moldova alumni launched an English Club, and; in Mereni, Moldova alumni organized a Free Hugs Campaign.  Under project organizer Ana Indoitu '11's guidance, the Anenii Noi District Youth Council was created.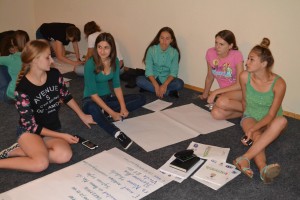 Alumni of the program continue learning and connecting through the a closed Facebook page, that alumni of the three years of the project post on and use as a forum for answering community development projects.  Growing stronger year by year, the School of Local Leaders monitors the successes of its alumni and inspires the next generation of young rural leaders.
'The focus of the project was to develop leadership skills of young people from rural areas of the country. I'm proud to say that after the project most participants have become more empowered and are now implementing projects in their communities,' says Ana.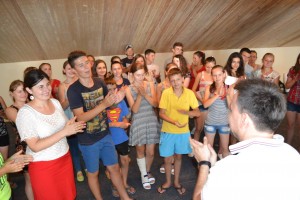 Launched in 2013 by Ana Indoitu '11 with the support of Peace Corps and the FLEX alumni program, organizers secured support from the Ministry of Youth and Sports and the NGO Sansa to expand on the project in 2015.   The venue for the event, a city conference center in Vadul lui Voda, was paid for by the Ministry of Youth and Sports. The NGO Sansa represented the project as a legal entity and facilitated a number of panel discussions.
The online portal Civic.Md published an article about the project.