Dmytro Say '01 (Mykolayiv, Ukraine)
Event Location: Antonovka Village, Ukraine
$270 FLEX Alumni GYSD Grant Funding
$374 cost share from: Antonovka Village Council, the Non-Governmental Organizations Alter-Sport, Welfare Workshop, and Sport for All.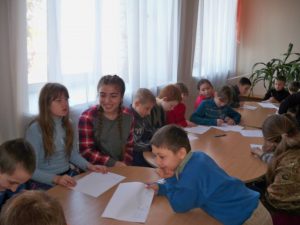 Dmytro Say '01 and Olexandra Palagnyuk '02 led effort to promote volunteerism in the small village of Antonovka in Southern Ukraine for Global Youth Service Day. During the project, aptly named Inspiration, 30 students from the local orphanage participated in workshops on leadership, project planning, and volunteerism.  The students put their newly-gained volunteer skills to the test by renovating a bus stop together with nine other local villagers and university students.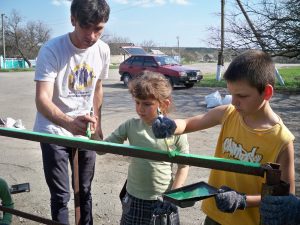 The project resulted in a renovated bus stop with a new roof, white-washed walls, and a clean, landscaped perimeter.  The project was so highly-appreciated by the local community that it was featured prominently in local media sources.