Mariya Netayeva '02
Tomsk, Russia / Sand Springs, OK
Education: Degree in Foreign Language Teaching and Translation/Interpreting from Tomsk State University (2007), Executive MBA from Hult International Business School (2014)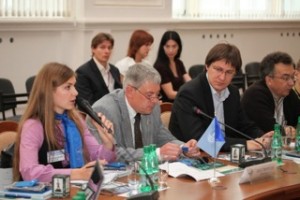 Maria Netaeva believes that cooperation between business and humanitarian initiatives is the key strategy for successful global development. She learned about social entrepreneurship first at Global Village for Future Leaders of Business and Industry and then at Hult International Business School.  She is now actively promoting the idea in Russia.
In 2009 Maria took part in Global Village for Future Leaders of Business and Industry at Lee Iacocca Institute at Lehigh University. This experience provided her with knowledge that allowed Maria to pursue her business ambitions: 'Back then I was involved in running a translation business with a FLEX friend. At the beginning I didn't have entrepreneurship knowledge, so I learned everything along the way.  In order to enhance my business skills I decided to apply for Global Village. There I realized that business is not only about providing services and making profit; it is also essential for establishing infrastructure and the development of society as a whole'.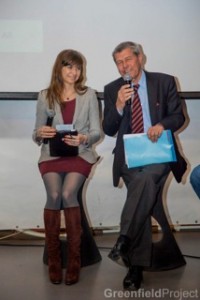 After Global Village Maria decided to pursue an MBA at Hult International Business School in London: 'I learned a great deal about social entrepreneurship through my studies.  This concept completely changed the way I look at business. There is a huge difference between bringing free products to low-income communities, which stimulates their dependency on charity, and building sustainable business mechanisms, which work to develop those communities'.  Upon the completion of the MBA program, Maria worked in the consultancy boutique called Venture Capital where she was managed the company's internal and external communications. The company specializes in providing assistance in raising start-up capital and consulting on the construction of various business models.
Outside of work, Maria is actively involved in the work of Rotary International, one of the world's largest and oldest organizations, which focuses on connecting business leaders with social projects and its clubs all over the world. Maria's Rotary club is based in Siberia, but since most of its members travel frequently, members organize an eClub, where members take part in weekly Skype meetings: 'It is a great option for me, as I would still like to be involved in Rotary Siberia even when I'm away.  At the moment we are implementing projects in the sphere of healthcare, such as raising money for special equipment for local clinics and transferring the equipment from the U.S.  Other Rotary clubs based in Siberia work with orphanages and disabled children. On September 4, the Rotary Club in Novosibirsk opened a park, which was especially constructed for children with disabilities, but also welcomes local youth.  It is a big project and it has been funded by sponsors from all over the world'.
One of Maria's big dreams is to connect Rotary International with the Hult Prize, an annual competition run by the Hult International Business School for budding social entrepreneurs. Every year the competition is centered on one chosen global issue and contestants work on projects aimed at solving the issue. The final prize of one million dollars is awarded to the contestants, who come up with the best pitch. Maria shares, 'On September 23 I am attending the Hult Prize Global Final and Awards at the Global Initiative Annual Meeting in New York. I will bring another Rotary Club member with me to this event and am hoping to put the two initiatives together'.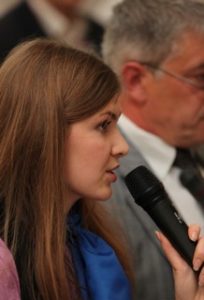 The development of social entrepreneurship is often linked to the system of education within the country. That's why problems in education particularly concern Maria: 'I feel that in Russia we replicate a lot. We tend to copy the artificial sides of global initiatives without going deeper and discovering the content. If all the right boxes are ticked, it doesn't mean that the new ideas are properly introduced'.
'In the future I hope to promote the Hult Prize in Russian universities. As of 2014, there haven't been any Russian teams that entered the competition and the concept of social entrepreneurship is often misunderstood in Russia. However, social enterprises are gradually appearing within the country and I feel that now students are ready for the challenge,' – Maria thinks.
Maria believes that her FLEX experience attributed greatly to her later achievements. Understanding which career path she wanted to pursue was an important stage in her professional development and that is something she would like to share with FLEX alumni: 'In the business world we talk a lot about following your passion, but not many discuss how to find this passion in the first place. However, it's probably the most difficult part of all, as we don't just one day wake up with passion. I think it's important to search for it in different directions – participating in various projects and going to places you never thought you'd go. FLEX made me realize that nothing is impossible and that if you stay true to your principles and values, you will eventually find your main interest and the way to realize it'.