My exchange year in USA through FLEX has been a real dream come true, from the start till the very end. I am sure I would not be able to have the similar experience and gain the similar knowledge anywhere else.
To start with, I had been applying for FLEX scholarship for 3 years. I was pretty sure that I possessed the characteristics that were required from an applicant and I knew that I would be a finalist sooner or later. I did not give up and finally got the opportunity of a lifetime.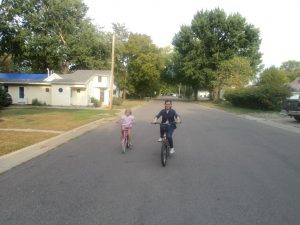 I was placed in a small city of Dassel, Minnesota. I was amazed at how warm and welcoming people were there when I arrived; everybody smiled at me and said Hi. I enjoyed the peace and quiet of a small city too; I often went on bike rides with my host family in its streets and had so much fun! Good Times!
This was the place where I spent most of my time in the USA. To be honest, I had different expectations as almost everyone at first. I thought I would be able to see many places: New York, Washington DC, other big cities and most of the important, historical places while being there. However, it was not a big deal for me when I did not. My main wish was to feel like a part of a family and find out what it is really like to be an ordinary American citizen, not just to travel a lot.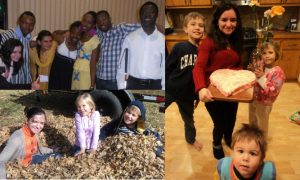 My host family consisted of my host parents and my 3 little siblings whom I grew to love very much. Generally, I am the youngest in my natural family and I did not know what it was like to be a big sister, but then I found out that it was not that bad; My 2-year-old brother gave me hugs every morning before I went to school and I really enjoyed eating breakfast under the table with my 2 other siblings (we hid from the monsters). They made me love them very much and I will always remember the last time I saw them that little.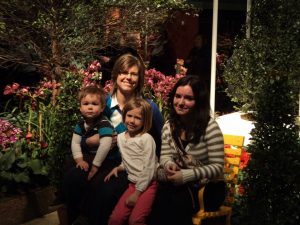 As I have already mentioned I was fascinated by the warmth people showed me in Minnesota. Both my school and the church that my host parents used to go to were surprisingly welcoming and supportive. I had never met such kind, selfless and Godly people that I met in the church, they even helped me become stronger in my faith. I also made several presentations to them about Georgia and told them some important things about the place I come from.
What's more, I did a lot of volunteering hours during my stay and realized how important the duties as a citizen are, I planned a project on a Global Youth Service Day and found it very rewarding to do something important for the community. I am going to be engaged in community service actively in my country and put everything I learned in US into action. One more thing that I should definitely mention is that I did get an opportunity to visit one big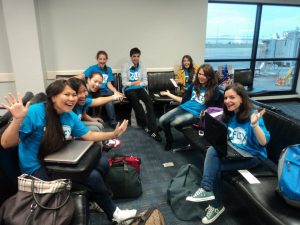 city while being there. I got a scholarship from my placement organization to attend BUBW (Better Understanding of a Better World) conference in Baltimore, Maryland and learned the lessons of a lifetime. I met exchange students from 35 different countries, learned a little bit about their culture, religions. We talked about the differences we can make in the whole world during the conference, as well as how to contribute to making different issues in our countries less severe. It was one of the best experiences for me in America.
All in all, I feel blessed that I got this unique opportunity to be a FLEX exchange student. It taught me a lot of things, made me want to be more engaged in community service, volunteer and respect different people, their culture and traditions. FLEX gave my life a right direction.
Written by: Elene Loliashvili FLEX alumna of 2013