Marina Verenikina '95 (Marina V)
Springfield, IL/Los Angeles, CA
Musician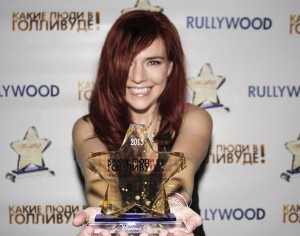 Marina Verenikina is better known as Marina V, an internationally renowned singer and songwriter from Moscow who now makes her home in Los Angeles, California. What her millions of fans might not know is that this artist's first introduction to the United States came through her FLEX year spent in the small state capital of Springfield, Illinois in 1994-95.
Marina's exposure began long before that. As a young child, she learned how to play piano from her grandmother, attended music school every night after regular classes, and even wrote her own songs before being discouraged by a teacher who didn't see a space for musical creativity. Falling in love with the Beatles' music motivated her English studies, which paid off when she was accepted to the FLEX program.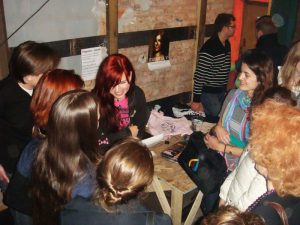 Spending a year in the US completely altered her world: "I felt like I opened up and "bloomed" in a way. I began singing and writing more than ever before, and I felt encouraged by people around me," she said in an article on American Councils' main blog. FLEX helped her "to become braver and more confident in myself and my abilities," and gave her opportunities to keep being musical as she sang with her high school's choir everywhere from the Capitol building to senior centers.
She credits the atmosphere of encouragement and positive attitude for her return to the US, where she studied at Illinois College. There, she won a talent competition with an original song and soon recorded her first CD with the support of the college community.She soon moved to Los Angeles to pursue a career in music. To date, Marina has released six albums and won several awards, including a Rullywood Award, which recognizes Russian entertainers in the US, and a Sir Bob Geldof award for her single "You Make Me Beautiful."
Beyond the thrill of making music, it's Marina's continued dedication to ideals to which she was exposed on her FLEX exchange that make her a truly inspiring figure.It takes self-knowledge and resilience to succeed in the competitive entertainment industry; she has done so without losing sight of her values, thanks to all she learned about herself and the world through FLEX.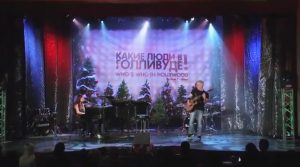 She describes herself as a cultural ambassador–someone who builds bridges between cultures. This chapter of her life has continued long after FLEX: with fans on both sides of the Atlantic and songs in both English and Russian, her music introduces many people to a new culture. Her performances and albums have included renditions of traditional Russian folk songs like "Tonkaya Ryabina." She believes that music has a special power to connect people from around the world: "Music touches our souls in ways that transcend linguistic and cultural boundaries." And according to her, every FLEX student is a cultural ambassador.
In addition, Marina has partnered with PACER's National Bullying Prevention Center to share a message of help and support with anyone who has endured bullying.. Her song "Speak" is about "believing in yourself. About not being afraid to be yourself […] standing up for who you are, no matter what people may say or think." As a musician, she always hopes to see her creations have a positive impact in the world. As a side note, she added that the music video was filmed in her old school in Moscow, where she played the same grand piano she did as a child. Fans will be glad to hear that the partnership has a few more projects in the works.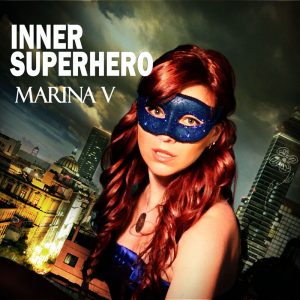 The FLEX community hasn't been left by the wayside, either! Marina has gathered the Moscow alumni at her performances on Old Arbat Street's Hard Rock Cafe, as well as allowed a radio station to use her song on the All Russia Society for the Blind's radio interview with the Eurasia FLEX Alumni Program Manager Mary Shea and Moscow Hub FLEX Program Coordinator Elena Fomenko an opportunities for students with disabilities to compete for a place on the exchange program.
Marina says that her hometown of Moscow (along with London, Washington, D.C. and Sequoia National Park) tops her list of favorite places to return. Aside from recording or performing with Paul McCartney, her dream is to "share my music with more and more people around the world." Read more about Marina V's story and music (and download some songs) on her website, and look for her new album Inner Superhero!
All images courtesy Marina's website.