By Kristina Stierankova '20 (Hrachovo, Slovakia / Kuna, ID)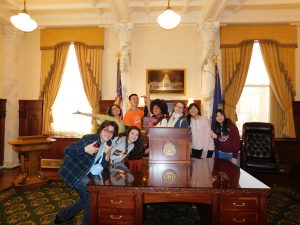 An essential part of the FLEX program is finding a placement organization responsible for placing participants, like myself, in our host state, family, and school. My assigned coordinator was responsible for overseeing us and making sure everything was alright throughout the whole program. I was delighted with my Council on International Educational Exchange (CIEE) placement organization. Thanks to CIEE, I knew that I always had someone to contact if something happened.  
The Council on International Educational Exchange (CIEE) is a non-profit organization that promotes international education and exchange. My placement coordinator was from the state of Idaho, so she was looking for my host family and school there. When I met her for the first time, we became friends, and I knew I could trust her and that she would be my great support.  
I'm very grateful to her for finding me such a great host family and school. I've been in touch with her a lot throughout my whole exchange, since we visited the same church. She always asked me if I had everything I needed or if there was something she could do for me.  
We had a great relationship, partly because I stayed with her for one week while my host parents were away from town. We experienced a lot together during that week, for example, horse riding, walking her dogs, and meeting two other exchange students from Tunisia and Italy.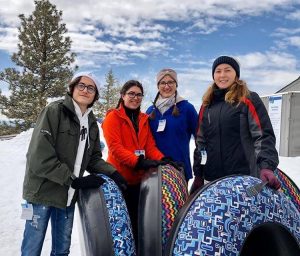 Thanks to my placement organization, I had the opportunity to be part of many trips and meetings that were free for us (exchange students):  
August

: Right at the beginning, we had a picnic for all the new exchange students, and we brought meals typical of our countries to share with others 

 

October

: A three-day trip to Utah to the Lagoon Theme Park  

 

December

: We enjoyed a Christmas party that included the "White Elephant Game" 

 

January

: We had the opportunity to visit the Idaho State Capitol in Boise and watch a hockey game 

 

February

: We were at an entertainment center where we jumped on trampolines, climbed the wall, or played ball games 

 

March

: I experienced snow tubing for the first time in my life, and it was so much fun as exchange students. 

 
We also volunteered a lot at various events throughout our exchange year  
As you can see, thanks to my placement organization, I felt safe throughout my exchange, traveling through Idaho, and visiting a neighboring state. Plus, I had the opportunity to get to know many exchange students and had a lot of fun. What was your experience with your placement organization?