Education: Degree in Management and IT from the Russian-Tajik (Slavonic) University in Dushanbe
"In my home country, Tajikistan, we have a big problem with labor migration. In some small villages there aren't any young men left – all have moved abroad to work. And young women aren't usually expected to have career aspirations outside their duties at home. Without many young and talented women and men, our IT industry is struggling. I wanted to change this trajectory, so I created the Ilmhona Skill Accelerator," says Farzona Yahyaeva '12 (Dushanbe, Tajikistan / Billings, Montana).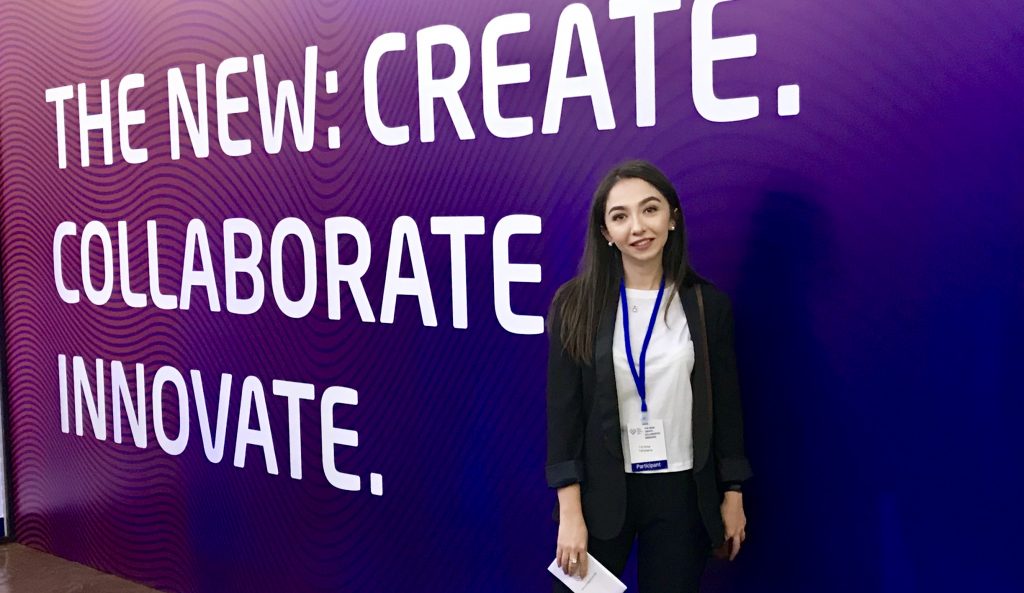 In creating the Ilhomna Skill Accelerator, she teamed up with two FLEX alumni, Firdavz Abdunazarov '12 and Shuhrat Sharipov '10, both ambitious young people with international work experience. The idea behind the project is simple: to create a community of young technologists and innovators who will breathe life into the digital economy of Tajikistan. Beginning in the summer of 2019, the Ilmhona Skill Accelerator team conducts regular four-month coding bootcamps and 'Tech Generation' IT Camps, where young people are taught web development, graphic design, and the basics of computer science. To capture participants' interest, the organizers choose the most exciting areas of technology, such as scratch visual programming and robotics. Since the program launch, over 100 young men and women have taken part in the program.
All the participants pay a nominal fee, but those who successfully complete the course get their money's worth in trainings.  The Ilmhona Skill Accelerator also partners with different regional and international companies that offer internship and further employment opportunities to the most successful camp graduates. For example, past graduates found jobs in IT companies based in Belarus, Kyrgyzstan, and even the U.S.
"But Ilmhona isn't only about digital technology. We tell participants about opportunities in other sectors, such as business and creative industries, and motivate them to be ambitious and think outside the box," Farzona adds.
One of the biggest challenges for Ilmhona is attracting girls to the camp. The IT sector in Tajikistan is predominantly male and the FLEX alumni work hard to break the stereotype that 'girls do not belong there'.
"There are many success stories to tell," Farzona recalls, "But I was particularly proud of one young woman who took part in our first bootcamp and was then offered a job in the IT department of a major mobile company. Prior to Ilmhona, she graduated from university but felt confident that she could never work in IT, so she looked for receptionist or shop assistant jobs instead. After the camp, she decided to try her luck and, to her utter astonishment, succeeded."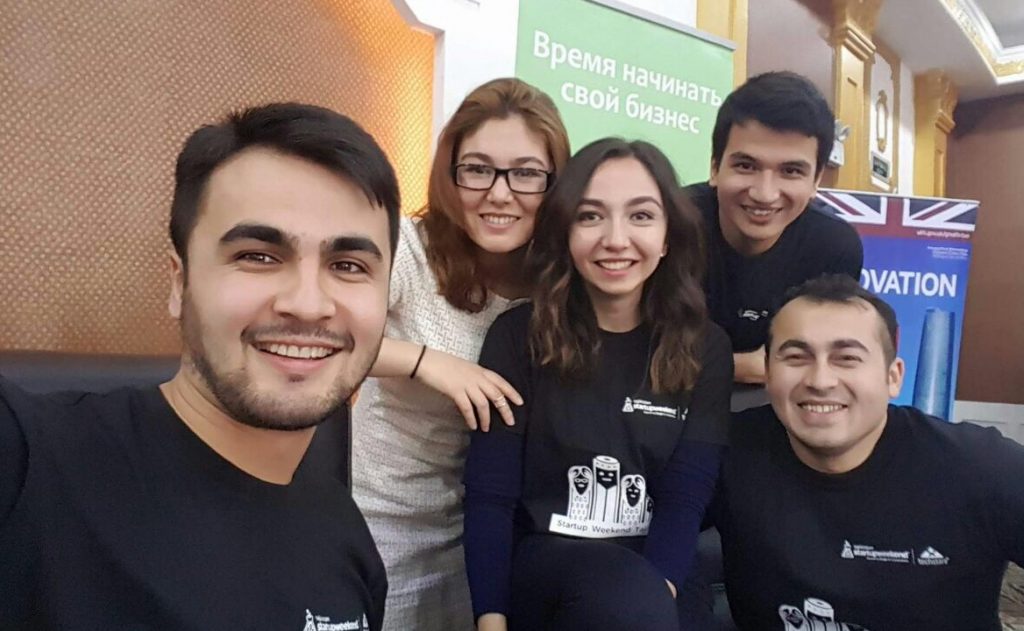 The FLEX alumna believes that her experience of growing up in Tajikistan was different from that of many other local women.
"I was brought up by a single mom who never had anyone to rely on besides herself. It wasn't easy, and she had to sacrifice everything for me, put all her aspirations to the side. She has always encouraged me to be independent and build my own future. When I won a FLEX scholarship and then returned home to Tajikistan and set up the Ilmhona Skill Accelerator, my mom was incredibly proud. She was probably even more excited than me."
There are other people who also keep their fingers crossed for Farzona: her host parents and sisters. The FLEX alumna is still very close to her American family and she has visited them after the program a few times, including to attend her sisters' weddings. During one of those trips, her American grandmother took Farzona to Las Vegas, where the two of them enjoyed life to the fullest: they went to see shows, rode in rollercoasters, and went out and danced.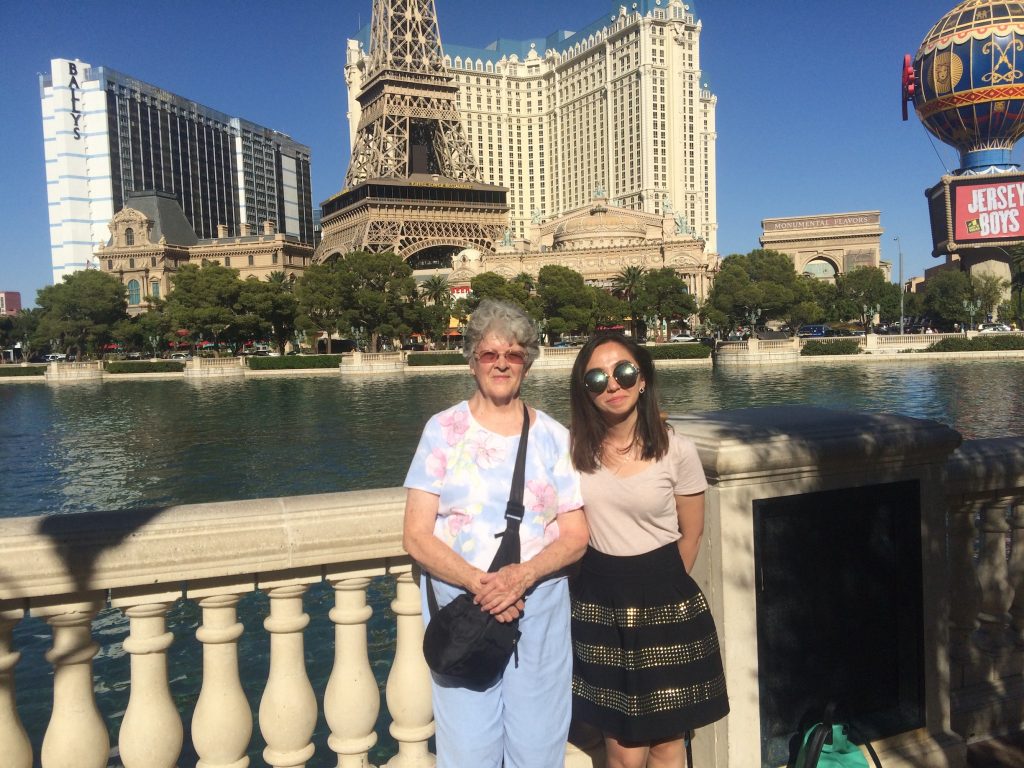 "My host family calls me 'daughter from the other part of the world' and it's very true. We talk all the time, especially if I'm going through a difficult period or need their advice. The FLEX program enhanced my independence and it inspired me to study management and set up my own business. But the most important thing it gave me is my wonderful American family."
Article written by Tatyana Movshevich