Dedicated to FLEX alumna's Mom, Zarina Ahmedova
Munisa Ahmedova '15
Cocoa Beach, Florida/ Dushanbe, Tajikistan
Education: currently studying for her BA at Eastern Florida State College
After this article was already finished, FLEX alumna Munisa Ahmedova '15 sent me a Facebook message saying that her Mom, Zarina Ahmedova, passed away suddenly and, as she was in Florida at the time, she was unable to say goodbye. Munisa asked to dedicate this story to her Mom who always inspired and supported her. 'For the last five years I lived mine and also my Mom's dream. The last thing she asked of me was to finish my studies in America and fulfill all my aspirations,' Munisa wrote.
Tajik home on the other continent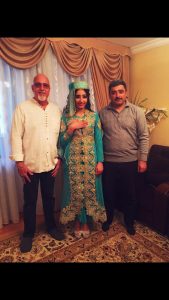 'The first time my host Dad Jesse Jay Ross visited me in Tajikistan was ten days after my departure. As he had one more host daughter from Tajikistan, he split his time between staying with her family and mine. The second time he came for my sister's wedding a year later. We were all super busy with final preparations, so Jesse immediately made himself useful. He helped my Mom cook food for 150 guests and greeted them together with my parents. And at the wedding party everyone wanted to dance with him, so he spent hours on the dance floor, poor guy. Later he told me that it was one of the greatest experiences of his life,' says Munisa.
She is sitting on a colorful carpet in a traditional Tajik terrace called 'Kat'. There is an array of pretty Central Asian objects on both sides of the Kat and a small ornamented tea pot next to her. It's a lovely postcard-perfect image of a rural home in Tajikistan.
Except there's one little thing that makes all the difference. This home is situated on the other side of the world, on a small island in Florida, USA. It's the family home of her host Dad Jesse where Munisa now lives during her BA studies in an American college.
'Jesse's house has more traditional Tajik stuff than all houses in my village combined. He even bought an ethnic Tajik outfit and wore it all the way from my family's home to his house in Florida. Apparently, he received lots of attention at JFK. He loves my native country more than anyone I have ever met,' says Munisa.
'Father and mother in one person'
If someone had told Munisa or Jesse the story of their intercultural father-daughter bond, both would have shaken heads in disbelief just a few years before.
Living in a small village on an island Jesse didn't have many chances to meet Muslim people but was always very interested in different cultures. He read books about religions and volunteered for his church. So when his fourth and youngest son went to Germany as an exchange student, he realized what he wanted to do with his free time. He became a local coordinator and arranged host families for exchange students who were placed in his area. Once he couldn't find a host family for a Muslim boy from Ghana and so decided to offer him his home. By the time Munisa arrived, Jesse had already hosted two Muslim exchange students and became fascinated with the culture of Tajikistan. When she arrived to Florida, she saw a home which was full of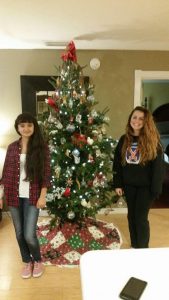 books and souvenirs from her home country.
'It was completely unexpected and it immediately made me feel at home. Prior to my arrival to Jesse's home I had been very nervous as I come from a traditional two-parent family and the idea of living with just one father worried me. But it turned out that I also had an international host sister – an exchange student from Italy called Sveva Ange. Within days we became close like real sisters. And Jesse was our father and mother in one person. He helped us with homework, made our breakfast every morning and listened to our endless stories about school,' laughs Munisa.
Surprise get-together in Milan
For three years in a row Munisa and Jesse met each other in the US or Tajikistan every summer. She also spoke to her Italian host sister Sveva once a week but didn't actually see her in person. She missed her greatly and told Jesse about it. A few months later he came up with a plan:
'Jesse invited all his previous exchange students to meet me and him in Milan in complete secrecy, so that we could surprise my host sister Sveva Ange. We knew where she'd be on the day and everyone met her in a restaurant. But I was hiding in the restaurant kitchen. Finally I walked out dressed as a waiter and carrying a basket of Tajik bread. I went straight to Svea and asked her in Italian: 'Would you like some bread?' She replied something quickly and turned away. And then a second later she looked at me again, jumped up and started crying. She wasn't the only one in tears. Half of the restaurant was swelling up,' remembers Munisa.
After her trip to Italy the FLEX alumna returned to the U.S. together with her host Dad, applied to study in Eastern Florida State College and was accepted. Since the university is situated around the corner from her host father's house, she lives with Jesse and continues to share stories about the Tajik culture and history with him.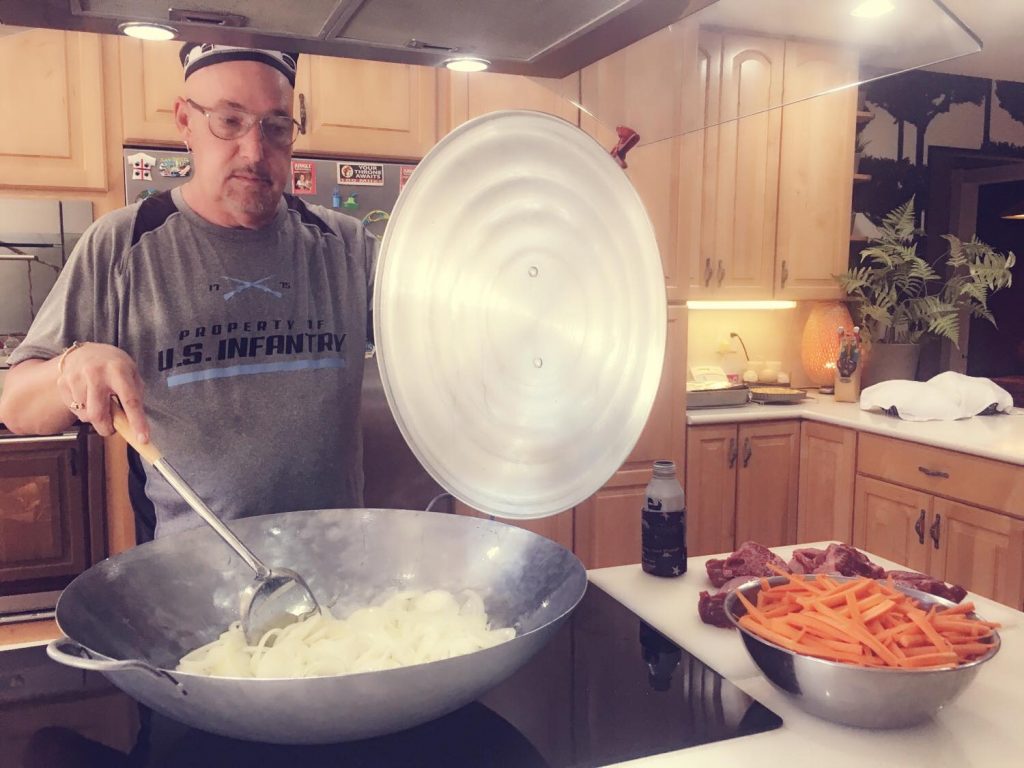 'Both my families, my natural one and Jesse, are jewelers. It's an amazing coincidence, so every time they get together they talk about the trade and jewellery designs. Jesse brought some traditional Tajik jeweler home and it's displayed in a shop window of his store. But even more importantly, they share values and understanding of beauty. After visiting the mountainous region of Pamir Jesse decided to move there when he is old. He often tells me: 'My dream is to spend the last days of my life in Pamir. I've never been anywhere so peaceful before or after'.
A big dreamer and adventurer, Jesse tries hard to inspire all his exchange students to live full and exciting lives and be strong in the face of difficulties.
'He made me a pendant that says: 'Munisa's dreams come true' and asked me to look at it every time I feel down or about to give up my aspirations. I learn from Jesse every day. I can't imagine having a better American Dad,' she says.
Article written by Tatyana Movshevich