Gulnar Gurbanova '14 (Baku, Azerbaijan/Iron, MN) teamed up with her fellow FLEX alumnae to conduct "The Future is Female" training as a follow-on project after attending the Eurasia FLEX Ability workshop.  The training took place in Khachmaz and at the Baku American Corner from February 16 to 17. The project organizers wanted to inspire and guide girls from rural areas about resources for high education opportunities and resources for personal development.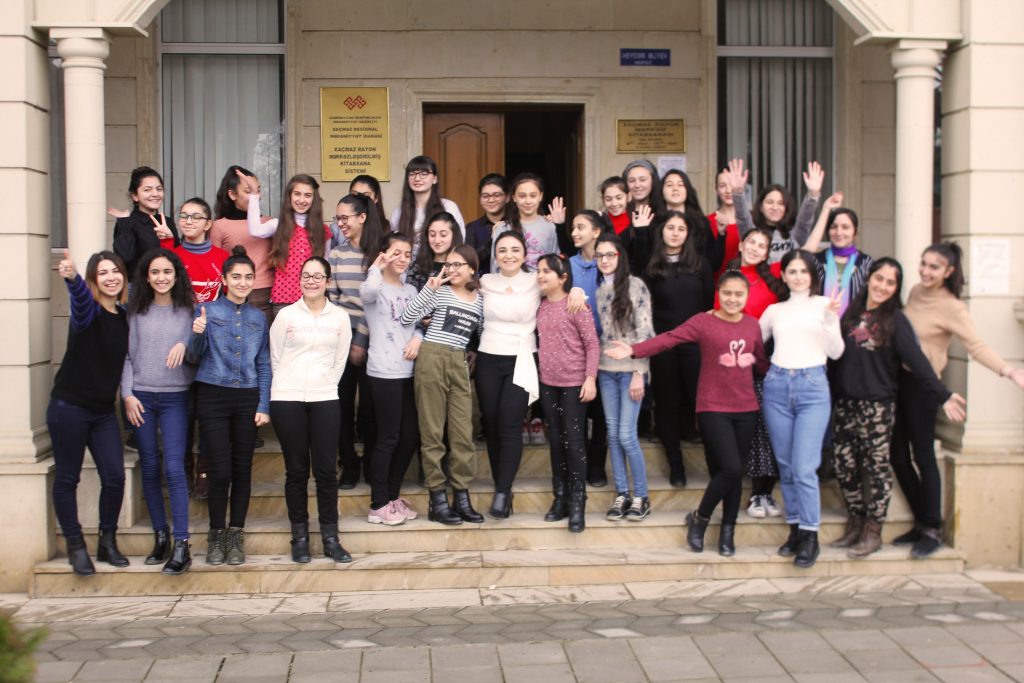 Participants learned through sessions on motivation and prioritizing life, women's rights, health education, leadership, and sessions by advisors from EducationUSA.  Sevinj Huseynova '11 (Khachmaz, Azerbaijan/Klamath Falls, OR), EducationUSA adviser and FLEX alumna, shared her personal experience of studying in the U.S. and opportunities available to international students to study in the U.S. The sessions included presentations, success stories, activities and a Q&A. Participants were also asked to write letters to themselves with personal goals, advice, and their plans for the next five years. They were encouraged to open those letters in five years to show themselves their personal growth.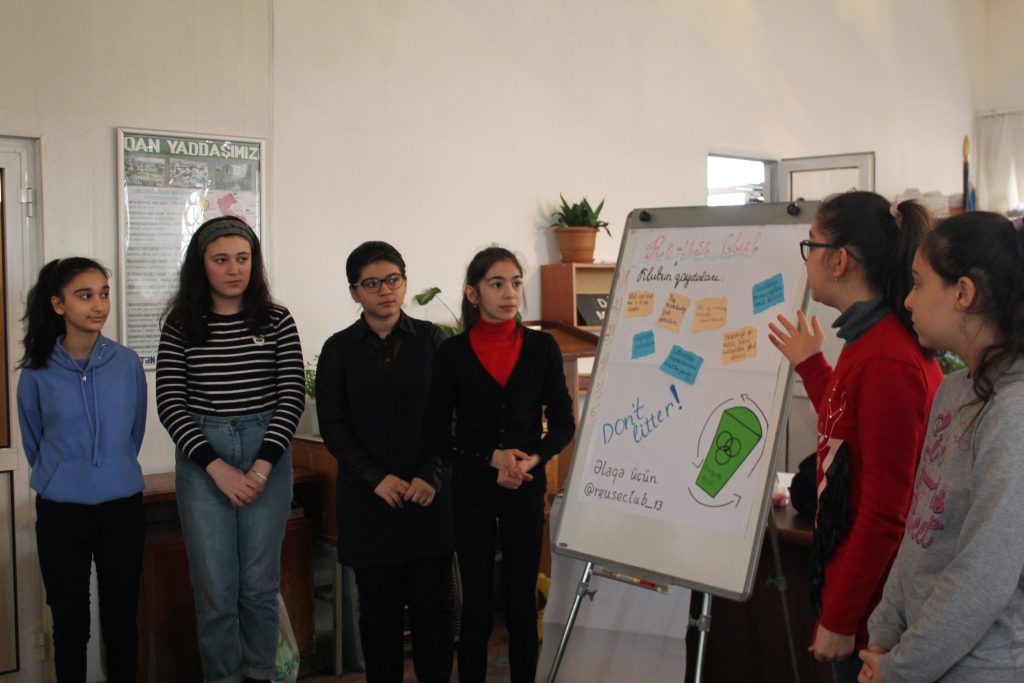 On the second day of the training, participants developed volunteering project ideas to implement in the future. The participants were very enthusiastic about sharing their ideas and passion to improve the environment, develop their communities, and learn more about technology, movies, sports, education, and multiculturalism.
These bright young ladies and their desire to learn brought joy and hope to the project organizers.
Written by Sabina Suleymanova '14