Borders are drawn by politicians but human beings live on this planet together. We should collaborate and do creative work across continents. Let's represent our communities and help people living all over the world. Everyone has his or her different approach of how to be most useful. I want to do it through film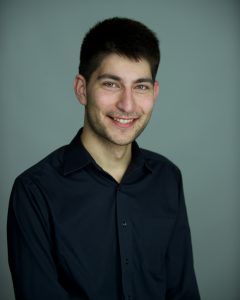 Akmyrat Tuyliyev '08
Ashgabat, Turkmenistan/Louisville, Kentucky
Education: Bachelor of Fine Arts in Film and Television Production from the Savannah College of Art and Design; current:  NYU Tisch School of the Arts in the Interactive Telecommunications Program
'I was admitted to an arts college in Ashgabat when I was ten. I loved drawing but it required being on my own all the time and eventually I started thinking of a different profession, something that combined creativity and collaboration. Film production caught my imagination, and I started to dream of studying film at a U.S. university,' says film producer and media maker Akmyrat Tuyliyev '08.
That dream seemed so unlikely that many people tried to talk him out of it. There were other interesting career prospects around – business or international relations. But Akmyrat was set on pursuing his passion.
Yet studying in the U.S. required more effort than just sheer willpower since at the time he didn't speak a word of English. He began to study English independently and at the American Councils office in Ashgabat.  Eventually he became a FLEX finalist following in his elder sister's footsteps.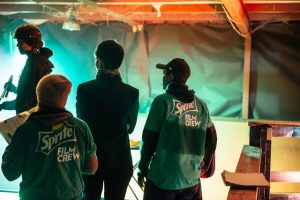 While in Kentucky as an exchange student, Akmyrat didn't waste any time and took all of the arts classes that were available. His Visual Arts teacher quickly spotted his talent and encouraged him to apply to the Savannah College of Art and Design (SCAD), offering to write a recommendation. When Akmyrat returned to Turkmenistan to finish high school, he submitted his application to SCAD and half a year later found out that he received the only Presidential Full Scholarship which was offered that year. His highly improbable dream to study film in the U.S. came true.
'At first I wanted to become a film director but soon realized that I had a natural talent for producing. I really enjoyed learning about the whole process – from funding to casting to distribution,' he says. Seeing his determination, a SCAD professor recommended Akmyrat's talents to the producer of the independent movie 'True Bromance.' Akmyrat was invited to do location management for the film. With this valuable experience in his pocket Akmyrat was able to get into prestigious internship programs, including an internship for Adult Swim, a teen/adult-oriented cable television network associated with Cartoon Network.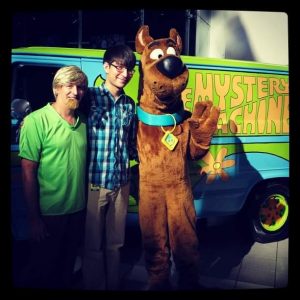 'The senior producer at Adult Swim found out about my recent work and invited me to do locations for his live-action show. Besides locations I got to do some other awesome stuff – I found and hired the visual effects company and worked on the breakdown of the show. I think that's when I completely fell in love with producing. It was so much more exciting in real life than in school environment,' he remembers.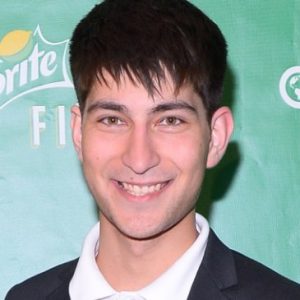 Going from strength to strength Akmyrat did internships at TCM, TNT, and TBS television channels and even had a chance to work on 27 episodes of the famous Conan O'Brien late-night show. But the highlight of his university period was producing an award-winning Sprite commercial 'See Your Dreams': 'Our film was premiered in Las Vegas at CinemaCon in front of acclaimed film director Christopher Nolan. Later as the winner of the Sprite Films National Competition I was invited to the AFI film festival in LA and met interesting people. That was all very exciting,' the FLEX alumnus shares. (A full list of his TV and film work can be found here).
When in November 2015 his student visa expired and he needed to return to Turkmenistan, he was pleasantly surprised at all of the exciting opportunities waiting for him in Ashgabat.  A few months after Akmyrat's return to Turkmenistan the founder of TPS Advertising and coincidentally a FLEX alumnus Batir Durdiev '99 offered him to lead the company's video advertisement department.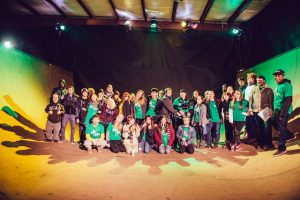 'It was an incredible opportunity and I didn't hesitate for a second. Over the last six months I've been working on a range of interesting projects with local film-makers in Ashgabat. Being able to share my knowledge, skills, and film tricks with them has been really inspiring,' he says. With his new team the FLEX alumnus had a chance to produce more commercials too, including the advertisement for Restoran Soltan, which was broadcast on the state TV channel during the Union of European Football Associations Euro 2016 games.
'A few months into my new job I found out that I had been accepted to NYU Tisch School of the Arts in the Interactive Telecommunications Program,' he adds. 'It took me a while to decide what to choose. My desire to learn more about interactive media took over and I decided to pack my bags again. Batyr encouraged me to go to New York, reminding me that I can always come back'.
During his Master's studies Akmyrat plans to work on his long-term goal – a personalized media story-telling experience. 'Every human being is unique. I want to incorporate the complexity of human nature into my media so that everyone would have a different experience watching the movies that I produce. I want to go beyond entertainment. This technology doesn't yet exist but I've been looking at ways to create it,' he shares.
No matter what form his future media projects will take, Akmyrat believes that it will reflect his belief in global partnership and equal opportunities. 'Borders are drawn by politicians but human beings live on this planet together. We should collaborate and do creative work across continents. Let's represent our communities and help people living all over the world. Everyone has his or her different approach of how to be most useful. I want to do it through film,' Akmyrat addresses the FLEX alumni community.
Article written by Tatyana Movshevich