Sara Gojayeva '15 and Aytak Rahimli '15
Project Location: Sheki, Azerbaijan
Project of the South Caucasus FLEX-Ability Workshop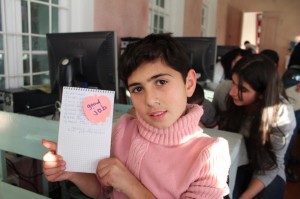 From November 10 to December 20, 2015 Sara Gojayeva '15 and Aytak Rahimli '15 led an English language and community development project in Sheki, Azerbaijan.
The FLEX alumni started the project by conducting an educational training for 15 students from the Azerbaijan State Pedagogical University. During the training they presented various interactive ways of teaching English and explained how to implement community projects.
'At the SCFAW I learned how to teach in a multi-level classroom and used this knowledge for conducting my own activity,' says Aytak.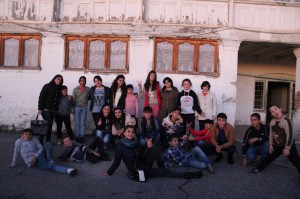 Afterwards the most active training participants were given an opportunity to conduct a series of engaging English language classes to 15 children from the Sheki orphanage.
'Our aim was to teach classes in a fun way based on students' needs and preferences. Many teachers at the orphanage liked our approach and said that they would use this teaching method in the future,' highlights Sara.