Story and request made by Malika Khakimova '04 (Dushanbe, Tajikistan/ Windemere, FL)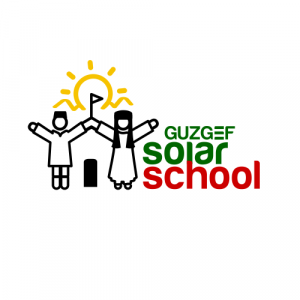 The Guzgef School in Tajikistan is going solar, taking its first steps towards this dream with the help of UNDP and crowdfunding. To support this project, visit the project on INDIEGOGO at: https://www.indiegogo.com/projects/guzgef-solar-school–6#/
Almost 70% of the population of Tajikistan live in rural and mountainous areas where electricity is available for no more than three hours a day. At the same time the country enjoys 280-330 sunny days a year. Solar energy could be a solution to many challenges the country faces!
The Guzgef secondary school #87 in rural Tajikistan provides education to 137 children. However, the country's lack of consistent grid power means that it is too dark and cold to study in the school during the winter months. As a result, students miss many days of school, making it difficult for them to receive a good education and graduate. Due to their hard-to-reach geographical location, the school and surrounding villages are not connected to an electricity grid and for lack of alternatives, rely mostly on wood burning to meet their energy needs. This option is harmful to both people's health and the environment.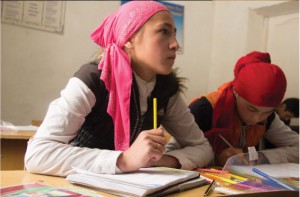 "Our school is not equipped enough to struggle with a cold winter and during the winter many parents often prefer to keep their children at home. We feel disadvantaged, but we like our school and we are not going to give up, we believe that solar power can be a good solution for us", said Niso, a student at Guzgef school, during the open lesson on ecology organized by UNDP Innovations group and the NGO Little Earth.
The schoolchildren, together with a group of likeminded people from the FLEX alumni community, the NGO Little Earth, and with technical assistance from UNDP and the Association of Innovative and Technological Entrepreneurship, created an ambitious plan to install a solar roof on the school. They will finance the project in part through a crowdfunding initiative, through which they aim to raise $8,000. While these groups have never embarked on such a huge challenge before as a group, it has not stopped them from trying out a completely new way to gather funds: crowdfunding through the Indiegogo platform.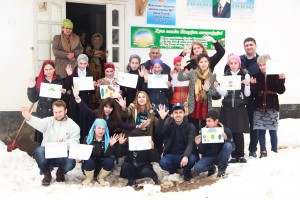 All of the donations received will be used for the installation of solar panels (2 kW), energy efficient lightening, and an education program for the children. For each 1 $ donation through crowdfunding – the UNDP Regional Hub will provide 1$ matching grant that will make it possible to equip the building with proper insulation, and create an educational corner or a computer lab. This will engage the children in the process, and educate them further on green energy solutions, motivating them to participate in building their solar school, and creating a self-sustained system.
"This campaign is truly unique in Tajikistan! It differs from other local charitable campaigns in that it aims to demonstrate that solar is an option for any school, anywhere.  Beginning with one local school and community, we aim to give all off-grid schools in the country the tools they need to make solar energy a reality", said a representative from the UNDP Tajikistan team.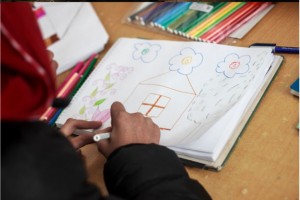 This project will not only create a brighter, warmer, healthier school, but it will bring more children back to school and help motivate them to study well. Through crowdfunding, the Guzgef School #87 will become a model school. Its staff and students will be trained on alternative energy sources and will be ready to share their knowledge with other schools! Further, it will introduce green solutions to more people in rural areas.
If you're as inspired by these wonderful school children as we are, and you'd like to support them, please make your contribution at https://www.indiegogo.com/projects/guzgef-solar-school–6#/
Follow the program's Facebook page https://www.facebook.com/Guzgef.Solar.School.crowdfunding to find out more about the campaign.
Together we can make next winter warmer!
#GuzgefSolarSchool