Be practical and while dreaming big make sure that you do small positive things every day.  They may be related to your friends and family, community, learning, or career.  An individual donation of 5 dollars doesn't really move the needle, but if 500 people form a community and organize a fundraising campaign year after year, they will be able to achieve impressive results. Do not underestimate the impact of doing small things consistently as together they can snowball into amazing projects.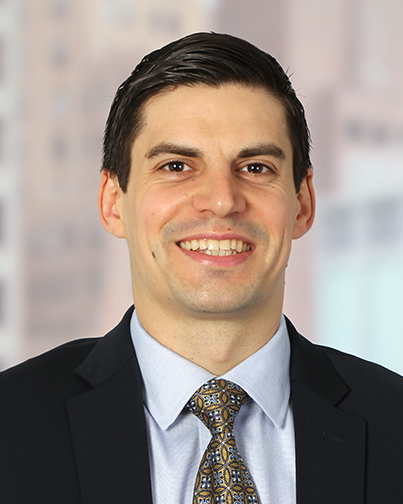 Branko Backovic '07
Despotovac, Serbia / Lisle, IL
Education: BA in Economics from Yale University
What is your current position? After graduating from Yale in 2012 I have been working in the sphere of management consulting and strategy in New York.  I am actively engaged in helping financial institutions restructure their operations based on the new laws adopted by the U.S. government after the financial crisis.
You have initiated and led a campaign that raised 27,000 dollars in scholarship funds for the A-SMYLE Program 2015. How did you start working on this campaign?  Last year I was invited to join a group of Serbian finance and tech professionals working in NYC.  It consists of young and highly motivated individuals who, among other initiatives, aim to provide educational opportunities for talented Serbian students. Attending its meetings inspired me to think about the most significant opportunities that came my way. I realized that one of the programs that had the biggest impact on my life was A-SMYLE (now FLEX Serbia).  After that I became committed to provide the same opportunities to other teenagers in Serbia.  The original goal was to raise funds for at least one additional scholarship in 2015; the donors loved the initiative so much that we surpassed that goal and raised enough money for two scholarships!
Was it difficult to inspire other people? When the fundraising idea first crystallized in my mind, it was accompanied by some doubts. The amount of money needed was quite large and I wasn't sure how easy it would be to find it. But I hoped that through highlighting the impact of the A-SMYLE experience on students and their communities other people would get on board. With the help of two other alumni from Belgrade, a short presentation was prepared describing the amazing work alumni had done through various projects.  I felt incredible joy and pride to share the presentation with the members of the Serbian finance and tech group and my work colleagues. After the success of the first fundraiser, our new goal became to continue with the fundraising initiative for the A-SMYLE program and to eventually build a sustainable educational fund.  I believe that A-SMYLE makes a huge difference in the Balkans and we need to support it going forward.
While studying on the A-SMYLE program you made up your mind to come back to the U.S. for university and after a year of hard work on your application you were admitted to Yale.  Can you share the story of how it happened? I always viewed the U.S. as a platform where I could achieve my goals and continue my professional growth; going to college in the U.S. was always a dream for me.  However, after A-SMYLE I found myself back in my little city of Despotovac and didn't know where to begin.  Fortunately, I found out about the International Academic Center (IAC) in Belgrade which advises high school students on the U.S. college application process and I went there.  The community at IAC was incredibly supportive and assisted me through the SAT and TOEFL testing and through the application process.  IAC also linked me to a Harvard alumnus from Serbia who mentored me during that time. There were no guarantees that my dream to study in the U.S. would ever come true and no one offered to help on their own.  No one ever came up to me and said: 'How can I help you study in the U.S.?'  I was fixated on my dream and found out that by taking small positive actions every day, new opportunities and people appeared to guide me through my journey.  In the end I applied to 15 different schools in America, some of which were my dream universities and others – safer choices.
What was the most challenging part in the whole process? Finding resources to apply for these universities was tough. Everything had a price tag – SAT preparation classes, college application fees, and weekly commutes to Belgrade. At the time, the amount of money needed just to apply to U.S. colleges seemed prohibitive.  My family did their best to help out and my parents even sacrificed some of their retirement savings. Finally on March 31st 2008, nine months into my journey to study in the U.S., I received the news that I had been admitted to Yale College on full financial aid package.  At that moment I knew that my life had completely changed.
Did you find your A-SMYLE experience useful when applying to the U.S. universities? Absolutely. I would not have been as successful without the experience of competing for an A-SMYLE scholarship.  I grew up in a town of five thousand people and my goals always transcended that environment. I studied hard, but was also on the lookout for opportunities that I thought would get me where I wanted to be. I was comfortable with taking calculated risks and thought it a necessary component in being successful.  During my sophomore year of high school, a few people from the U.S. Embassy came to my local gymnasia and invited us to apply to the A-SMYLE program – I did not think twice about it and became very excited.  A lot of preparation came into that process and I basically repeated it for college. The key for me was to nurture a mindset that was open to new opportunities and be disciplined enough to be prepared for them; a burning desire for success takes care of seizing the opportunities once they appear.
What are your aspirations? I love working on challenging problems whether they are related to financial institutions or government entities. In regard to philanthropic causes, my goal is to broaden opportunities for talented Serbian students and help A-SMYLE alumni achieve their goals with the help of generous donors.  I am open to those who are interested in reaching out.
Interview compiled by Tatyana Movshevich