Azat Toroev '14 (Chui, Kyrgyzstan) Event Location: Tokmok, Kyrgyzstan $98 FLEX Alumni Grant Funding $98 cost share from: International University of Central Asia, Tokmok City Hall, UN Women, FLEX alumni volunteers, photographers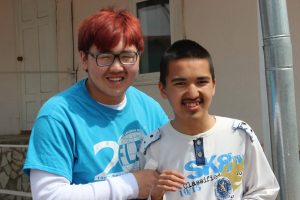 To celebrate GYSD Azat Toroev '14 teamed up with six other FLEX alumni to bring information about existing educational opportunities to children and teenagers with disabilities in the city of Tokmok. The event took place in the International University of Central Asia for eleven participants. Azat Toroev worked closely with the Social Security Department to contact participants.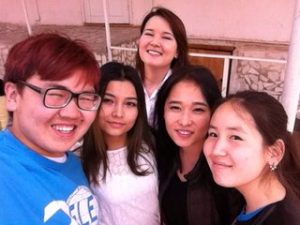 Upon their arrival, the children were welcomed by a team of volunteers.  The morning was dedicated to discussing various educational and social opportunities that students with disabilities could pursue in the future. 'One of our intentions was to encourage them to apply to the FLEX program since all of them were eligible,' Azat Toroev says. The FLEX alumni talked about their year in the U.S. and answered questions from the audience.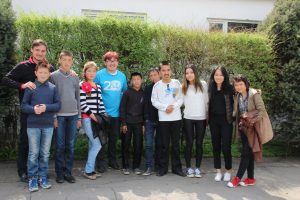 After a break everyone who was interested had a chance to participate in a photo session with their make-up and hair done. This fun activity aimed to help the participants look at themselves in a new light and make them feel more confident and motivated.  Even though the event only lasted a day, many bonds were created and both the participants and FLEX alumni plan to meet again in the near future.