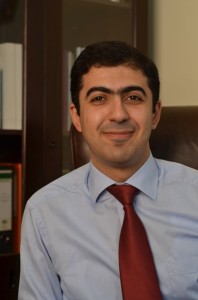 Message to FLEX alumni: After your FLEX year it's important to remember that the world is not limited only to America, it's big and interesting and diverse. Don't make permanently moving out of your home country your final goal, because being open-minded means being interested in all cultures while respecting your own. Enjoy diversity and explore opportunities, meaningfully!
Aram Orbelyan '99
Kapan, Armenia / Chechotah, Oklahoma
Education: Moscow State Institute of International Relations (MGIMO) Bachelor's Degree in Jurisprudence (International Law) 2004, Specialist of Law (International Law) 2005 and PhD in 2008.  Thesis on International Law Issues of Use of Armed Forces in Modern International Relations.
Profile written by Tatyana Movshevich
What was the most interesting aspect of your FLEX experience? The existence of a small town community and equality in a wider sense was a big discovery. There were 3.5 thousand people living in Chechotah, OK at the time but my life wasn't boring. We had lots of activities and people generally got along with each other. It's very different in former Soviet countries where people in provinces are often a bit depressed.  When I came back to Kapan during my university breaks I decided to organize events for local students – camping and sports in the summer and a debate club in the winter.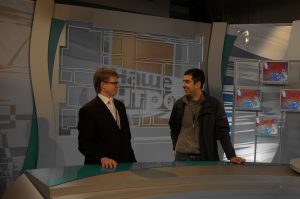 What do you do now? I am a senior partner at the Concern Dialog Law Firm.   My responsibilities are partially legal, partially managerial – running the company, communicating with potential clients and marketing. I also represent a small number of clients in court, but those tend to be our most complicated cases, primarily in the field of commercial law.
What do you consider to be the biggest success of Concern Dialog? Perhaps the most obvious success is the company's annual growth (almost 20-30 % in revenue) over 5 consecutive years. We have also managed to make an impact on the development of legal practices and a wider understanding of law in Armenia. Our firm was one of the first to start a discussion about the need to change the preliminary hearing practice in court. Even though the legislation was enacted, in practice it was basically just an imitation of an upcoming trial, some sort of a 'wedding rehearsal' which didn't make sense. Through advocating for reform we, together with other firms and judges, improved the procedure so that a preliminary hearing now deals with clearing legal issues while the main trial is dedicated to the study of evidence. Yet, the hardest thing of all is not changing legal practices, but changing the way lawyers perceive their work and are perceived in the society.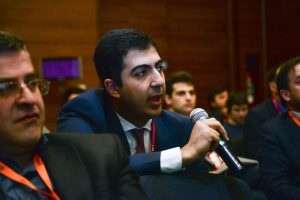 What are the difficulties? In this country legal work has traditionally been seen as not for profit and even now some lawyers get insulted at the suggestion of being business people. In my opinion, this is wrong, as law firms need to be set up as well-functioning businesses that compete with each other. If we shift the mindset we'll be able to have better lawyers, better court system and, as a result, better protection of human rights.
How is it possible to do? …by training a new generation of lawyers. Concern Dialog is now currently running one legal clinic per semester together with the French University in Armenia. Later its graduates can intern at the firm and gain necessary experience for the bar exam.
Do people generally trust the judiciary system? This is actually another problem that we need to tackle – since the Soviet times there's little trust in the impartiality of the judiciary system in Armenia, but, on the other hand, people often expect lawyers to guarantee the results. Our strategy is to maintain the highest ethical standards possible even if a few years ago it resulted in the loss of many clients. However, it has paid off since, because we have established an excellent reputation and people come to us primarily because they know that we strictly adhere to the code of conduct.
Prior to becoming a senior partner at Concern Dialog you were the Deputy Minister of Justice in Armenia. How did it happen? After I finished my PhD in Moscow, I got a job at Concern Dialog and within a year and a half became partner. Quite suddenly I was offered the position of Deputy Minister by the new Minister of Justice.  I accepted the offer and thus became the youngest Deputy Minister in the history of Armenia at the time.
What was the highlight of your work at the Ministry? In 2011 we launched an electronic registry system, which drastically simplified the procedure of establishing a business. Once the system was up and running, Armenia became the 6th country in the world in terms of simplicity of setting up an enterprise. During the course of my work a few other electronic systems were developed, like the registration of births and marriages, which drastically reduced bureaucratic queues.  I was partially involved in developing penitentiary reform complying with the Committee for the Prevention of Torture standards. Additionally, I worked on the establishment of electronic surveillance for probation service that was to be used as an effective alternative to imprisonment for some crimes. When I eventually left the position to return to Concern Dialog, I continued cooperating with the Ministry as an expert and consultant.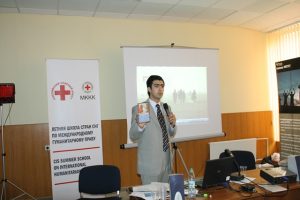 Can you say a few words about your experience at the International Committee of the Red Cross (ICRC)? I spent a 1.5 year working for the ICRC parallel to my PhD studies and those were amazing times as well! Our team was responsible for raising awareness about International humanitarian law, organizing educational activities, and consulting state bodies in the CIS region. Nowadays I continue to be actively involved in their regional and country projects.
What do you like most about your job? I really enjoy litigation and the fact that it combines pure logic and your own ability to convince, use a different approach, and find a solution. Although, I have to admit that I became a lawyer completely by chance – all my teenagers years I had been planning to become a doctor.