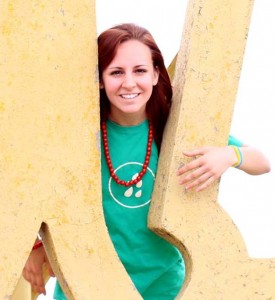 AC of the Month of April, 2014
Kateryna Zhupanova '09 of Central Ukraine is our Alumni Coordinator of the Month for April.  Kate has proven to be a very well-rounded AC, organizing great events, motivating CRs, and finding ways to support FLEX alumni across Central Ukraine. Kate and CRs in central Ukraine organized a number of volunteer events starting with Pysanky (Ukrainian Easter Egg decorated with traditional Ornaments) Workshop, continuing on with GYSD-themed Let's Do It Ukraine nationwide clean up events and many other interesting activities.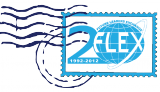 April in Ukraine, especially in Central Ukraine was extremely busy. Kate did a great job organizing and inspiring CRs to conduct GYSD projects for the worldwide celebration.
April Highlights
 On April 26th Kate organized a "Volunteer Day" at Kyiv Zoo with the involvement of FLEX Alumni and "Help and Travel" volunteers coming from Kyiv, Cherkasy,
Poltava, Kharkiv, Simferopol, Dniprodzerzhynsk, and their friends. The group made the zoo a more beautiful place to visit.
Kate was a coordinator of Holosiyivskyy Park Let's Do It, Ukraine! campaign for the second year in a row. Kate led a group of enthusiastic volunteers in a park clean up, leaving the park better looking and healthier.

Finally, Kate also took part as a team member in many GYSD celebration events across Ukraine.
Be sure to congratulate Kate and connect with her about her projects!
FLEX Alumni office would like to mention the activeness of the CRs in central Ukraine. We thank Kate for motivating CRs and compliment CRs for their great work.
We look forward to seeing many more successes from Kate and her team in the months to come!