Natalia Zhikina '01
North Schuykill, PA/St. Petersburg, Russia
North-West Academy of Public Administration, St. Petersburg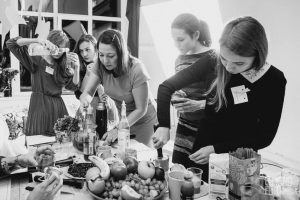 From the pictures of her 2001 FLEX year in North Schuykill, PA, it's already clear that Natalia Zhikina understands the importance of a shared meal. Despite moving from the metropolis of St Petersburg to a small town of around 4,000 people, she learned that "people are the same everywhere. My open-hearted host family and friends showed it to me." And every time she returns–five visits and counting–she is welcomed home.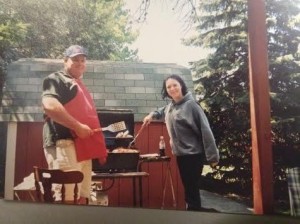 Almost everyone who's traveled to a new place has strong memories of food, whether it's a first meal at a host family's table or a fancy new treat. Some of Natalia's memories might include the delicious scent of a backyard barbecue with her host parents, savoring Godiva chocolate in New York City with teachers, or a surprise pizza party with classmates.
After returning to Russia, Natalia studied at the North-West Academy of Public Administration in her hometown. She held a variety of positions at American Councils and then decided to start her own company–a wholesale home good business that worked with St. Petersburg stores. Although she gained lots of experience, she felt that it was not the right job for her. Natalia had the initiative and courage to seek change. She had always loved organizing people and events, and everything to do with food.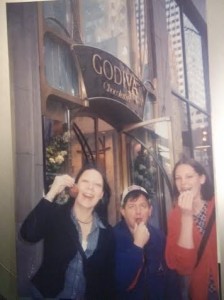 Natalia read an interview with Guy Milchin, the CEO and founder of EatWith. EatWith is a service, based on Milchin's experience traveling in Cyprus, that connects visitors with local residents who prepare a meal. Thus, travelers get to enjoy a home-cooked meal, learn more about the region's culture, and connect with people from around the globe. For a FLEX alumna, the appeal was immediately obvious. She noted that the business had not yet expanded to Russia, which she thought unfortunate, given the strong tradition of hospitality.
"It was very common for friends and families to go to each other's houses for dinners, for holiday meals. But now most of the people go to restaurants and cafes," said Natalia. She wanted to make it possible for visitors to encounter the home-like atmosphere so important to enjoying a meal. So she found Milchin on Facebook and shared her enthusiasm for bringing EatWith to Russia.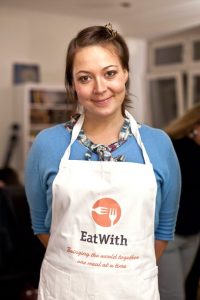 Her current duties as an EatWith ambassador include finding and testing new hosts (a typical "test dinner" involves trying food, checking the hosts' English and home setting, and a photo shoot) and spreading the word through media. From current offers in Moscow and St. Petersburg, the service is rapidly expanding throughout the region: soon there will be hosts in Vladivostok and in CIS countries such as Azerbaijan and Ukraine.
EatWith, which is headquartered in Israel, has locations throughout Europe, Asia, and North and South America. EatWith hosts can be anyone–a professional chef or an amateur enthusiast, a young person or an old couple–who, "like FLEX host families, do it for different reasons." Their guests have the invaluable opportunity to experience different cultures on a profound level by seeing not only how people live, but tasting their version of life.
Although her role is a volunteer position, Natalia says, "I have met many interesting people because of the project, and I'm really happy to be a part of it." Moreover, it led to a paid position as an organizer of culinary master classes in St. Petersburg. Her hopes for further development in this dream career include becoming a culinary producer who will work with talented, famous chefs.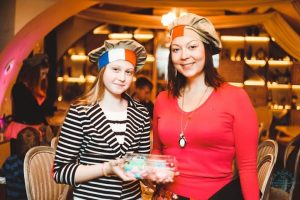 Natalia describes herself as a foodie who loves checking out markets and grocery stores when she travels. Of Russian cuisine, she believes a culinary renaissance is happening, as evidenced by talented young chefs who make traditional dishes from new and exciting ingredients. She herself developed the kind of open-mindedness that's just as necessary in life as in the kitchen through the FLEX experience, which she described as a "crib of my mind"–a place to experiment and grow.
More information about EatWith–including how to become a host or guest–can be found on their site, and in their blog post on the arrival to Russia. Keep an eye out for Natalia's upcoming interview in the March issue of Russian Cosmo, too!