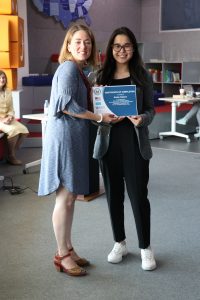 American Councils in Kazakhstan launched the USG Alumni Mentoring Program with the support of the U.S. Consulate General in Almaty starting in 2019 and many FLEX alumni were involved in the program, contributing to its success!
First up, the organizer of the program was none other than FLEX alumna Aliya Yabekova '08 (Almaty, Kazakhstan/Apex, NC), former FLEX Alumni Coordinator in Kazakhstan and currently the Alumni Engagement Project Coordinator for the USG Alumni Community.
The program included 30 USG alumni, 15 senior alumni mentors and 15 younger alumni mentees.  Of this group, 22 of the participants were FLEX Alumni.  The teams of mentors and mentees attended a training at the launch of the program to learn how to develop a mentor-mentee relationship from trainers David and Jan Stillwell. At the event launch, U.S. Consulate Representatives Carly Van Orman and FLEX alumna and Public Affairs Section Cultural Affairs Assistant Raushan Akhmetova '05 (Almaty, Kazakhstan/ Henning, MN) welcomed participants and attended sessions.
Throughout the program, alumni contributed greatly to its success by organizing their own events. These are a few of the highlights:
Karina Ibragimova '14 and mentor Kirill Samaray '07 organized an event at the American Space called Business Talks for 15 USG Alumni
Kirill Samaray '07 held a presentation about his work as a Marine
Vladislav Lakvekheliani '11 led a talk about his start up Solar Pumps in the Backpack
Kristina Udartseva '12 shared travelling tips as an expert working for Air Astana
Mentoring program participant Saniya Yerzhigitova '16 shares: "I was a mentee of Meirzhan Kourmanov, a 2018 Community Solutions alumnus and social entrepreneur. The USG Mentorship Program gave me an opportunity realize my own potential and achieve my personal goals with the help of my mentor.  I also started volunteering with my mentor's project Q-Camp, a project supposed by a U.S. Embassy small grant. The idea of Q-CAMP is to teach children to find peace within themselves through developing empathy, soft skills, and practical tools of de-escalation and conflict resolution. I would like to extend my thanks to the U.S. Embassy and Consulate in Kazakhstan and American Councils for International Education for giving me such an opportunity to take part in this great program full of effective and efficient mentorship trainings and workshops!"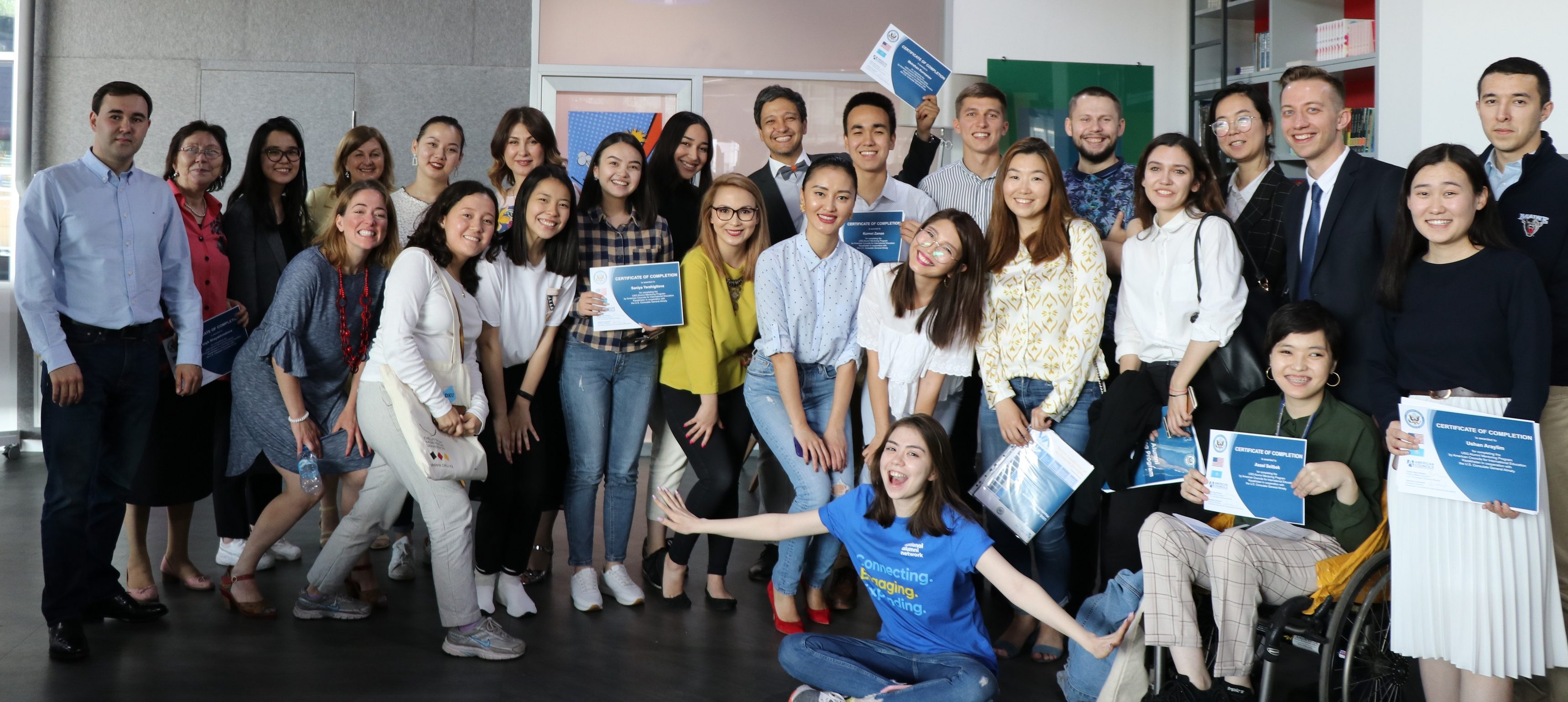 June marked the end of the USG Mentoring program.  The closing included a final professional development training by trainer Jen Stilwell, distribution of certificates, and a chance for alumni who participated in the program to share their impressions of the program and success stories.  Representatives of the U.S. Consulate attended the event.
Written by Bibinur Zhamaliddenova '15