Kind Hearts
Adel Sultanbekova '12 (Bishkek, Kyrgyzstan)
Event Location:  Bishkek, Kyrgyzstan
$1340 in FLEX Alumni Grant Program Funding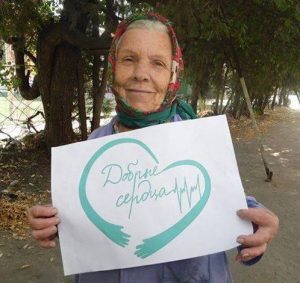 Summary: FLEX alumni organized an event to raise awareness about cardio-vascular diseases dedicate World Heart Day. The project aimed to promote heart health and fundraise money to buy defibrillators for local hospitals and ambulance centers.  Over 100 people made up the organizing team for the event, including FLEX alumni, students from four local universities, sponsors, official partners, and media partners.
A charity concert was held at the Bishkek Concert Hall on October 19. The 800 people in attendance enjoyed performances by 18 famous singers, dance groups, and circus artists.  Additionally, representatives of the American University of Central Asia, the Cardio Center of Bishkek, American Councils, and the National Parliament spoke at the event and thanked the community members for attending.
The project resulted in over $5000 in donations, tickets sale, and sponsorship and organizers bought a defibrillator and an additional cardiac device, which was donated to the national cardiology and ambulance center.  Pictures from the event can be found here.