Anna Safronova '09
Ufa, Russia/Rapid City, South Dakota
Anna is one of three FLEX Alumni representatives invited to represent the FLEX Alumni community and program for Civic Education Week 2013: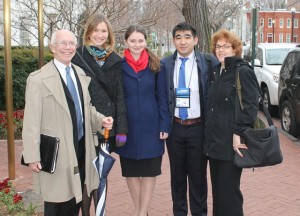 Just before I started writing this entry a new message sprang out on my twitter timeline saying that FLEX is not just an exchange program but a lifestyle. Tweeted by one of the Civic Education Workshop participants. This thought has been originally delivered today by Yerasyl Toleugazinov during his presentation on alumni activities he became a part of upon his return to his home country of Kazakhstan.
It certainly a pleasure for me as an alumni speaker at the Civic Education Week (CEW) to see a new generation of FLEX students being so open to new ideas and willing to immediately absorb the new knowledge about American civic values and the ways FLEX students can be inspired by them to bring positive changes in their own countries.
All the three groups of 30 students I was speaking to in the end of the first CEW day asked me a lot of questions. It is great to realize that curiosity is keeping up to be one of the main characteristics that all the FLEX students possess. I was asked if the exchange year experience influenced my life, if it changed me and in what ways, what I learned and what leadership skills I obtained. A lot of students were interested in continuing their volunteer work after they return and they were asking what they should begin with and if the FLEX alumni community will be there to support their ideas in the future.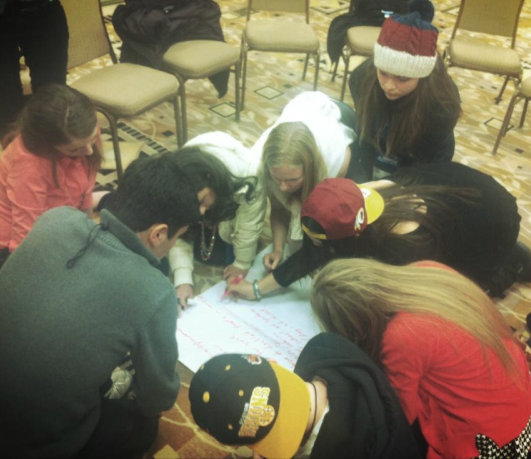 Of course the answers to all these questions were «Yes». FLEX program is the most sustainable program of all educational initiatives I have ever been part of. I have never stopped being an active member of the FLEX alumni community in Russia. And both my volunteer initiatives and my development as a person benefited a lot from it.
These were also the core ideas that Marina Buciuc, Yerasyl Toleugazinov and me were trying to explain to Legislative representatives we had an opportunity to talk to to prove the efficiency of the program and its potential to be the inspirational force of positive changes in the world. The fact that these 100 students who were chosen to come to Washington DC to CEW have already started thinking about how FLEX can continue being a part of his life after they come back is an outstanding opportunity for them, which value I am sure they will appreciate in the future.
Learn more about the FLEX Program here: http://goo.gl/CNwCQ