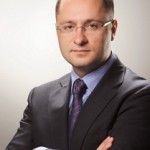 Vasyl Myroshnychenko '97
Kyiv, Ukraine/Chattanooga, TN
Vasyl writes, " (I) Feel humbled to have been recognized as one of Top 40 under 40 Ukraine's Emerging Leaders at a DC conference titled Leadership in a Global World organized by the US-Ukraine Foundation."
The FLEX program was Vasyl Myroshnychenko's first exchange experience abroad, which was followed by Global Village for Future Leaders of Business and Industry and the Canada-Ukraine Parliamentary Program.  These opportunities led him to a great professional success.  Currently, Vasyl is the co-owner of 4 companies and provides strategic communications advice to multi-national companies with his vast background in international relations and understanding.
Vasyl played an instrumental role in a number of international projects, co-authoring a long-term national branding strategy for Ukraine commissioned by the Ministry of Foreign Affairs and a television commercial promotion campaign of Ukraine entitled Ukraine All About U, which was presented at CNN International and BBC World.  Vasyl is also heavily involved in various socially oriented activities, contributing to the international advocacy campaign Stop the Violence in Darfur. The campaign aimed to raise international awareness about the atrocities in the Western province of Sudan and was carried out in cooperation with the World Music Awards and International Crisis Group.   Within Ukraine, Vasyl assisted in the initiation of Ukraine's entry into the Eurovision Song Contest and eventual hosting in Kyiv in 2005.
On his future plans, Vasyl notes, "I am heavily involved in various socially oriented activities. Presently, I am focused on building my business assets, which shall grant the financial freedom and independence to be involved in making Ukraine a better place in the future."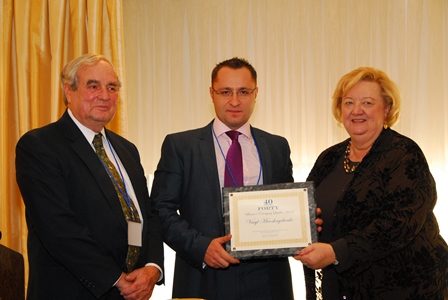 A former intern at the at Public Affairs Section of the US Embassy in Kyiv (1999-2000) and honorary president of the international youth NGO European Youth Parliament-Ukraine Vasyl is an inspiration for the next generation of leaders.