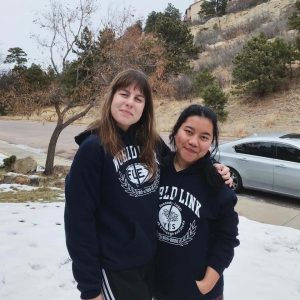 In February, FLEX alumna Olga Jagiellowicz '20 (Kolobrzeg, Poland/Monument, CO) teamed up with YES alumna Tatjana Syafira '20 (Yogyakarta, Indonesia/Colorado Springs, CO) to found Impactional, an international youth-led non-profit organization. The two created the organization to help children around the globe learn about international education and expose them to cultures, societies, economic systems, and politics from different countries through virtual programs and platforms.
Tatjana and Olga met during their exchange year in Colorado Springs. They were in the same cluster placed by World Link in the region. They grew to become best friends. After returning to their home countries, they decided to create a project together to give back to their communities. They decided to help provide teens an exchange experience without them having to leave their country. Olga and Tatjana wanted to share what they had learned about different cultures in the U.S. as well as connect an international network of teenagers across the globe.
In the seven months since its inception, Impactional has already become a place for teens all over the world to gather, learn, and grow. Members have been recruited primarily through Instagram and Tiktok reaching over 20,000 people on these platforms. They have 60 employees working for the organization in various capacities, to help ensure that programs are running smoothly.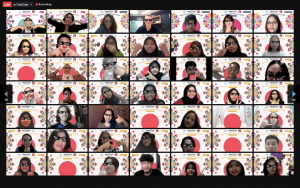 Impactional currently empowers nearly 1,000 young individuals in over 20 countries through webinars, Instagram takeovers, and programs such as the Ambassador Program and Membership Program. The Ambassador Program provides youth leaders with the tools and resources to implement international education events for teenagers in their local community. The Ambassadors are teenagers around the globe selected to promote Impactional's events. The Membership Program brings youth members from around the world together for virtual programming, including courses, blogs, and newsletters.These activities bring participants together to achieve multicultural understanding, work towards improving education, and empower individuals.
Olga and Tatjana hope that Impactional will continue to grow so that they can make an even greater impact among young individuals around the world. One day, they hope to organize their first in-person Impactional conference for all their members to attend. "I believe that this project really has the power to create change," Olga says. "My dream is to one day reach every country in the world and become a safe platform for youth to gather, grow, and empower each other beyond the borders."
Interested in learning more about Impactional? Connect with them online:
Written by Rozalia Rzepka '18 (Radwanice, Poland/Tipton, IN)