The importance of fact-checking the media is a serious topic that has become especially relevant today due to the rise of disinformation regarding COVID-19. It has become crucial to understand which sources can be trusted in order to be confident in the information we choose to believe.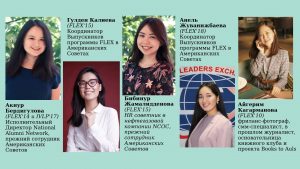 Knowing this, the National Alumni Network, an NGO in Kazakhstan that works with the U.S. State Department Exchange Program alumni, and FLEX alumni from Kazakhstan organized an online event "Fact-checking webinar – How to evaluate news credibility!". The webinar hosted five speakers, among which were FLEX alumni who attended the 2020 Media Literacy Workshop  and were eager to pass on their newly gained fact-checking knowledge. The speakers were Aknur Berdigulova '14 (Nur-Sultan, Kazakhstan/Pearland, TX), Gulden Kaliyeva '15 (Aktobe, Kazakhstan/Castlewood, SD), Bibinur Zhamaliddenova '15 (Atyrau, Kazakhstan/Madison, OH), Anel Zhuvanizhbayeva '18 (Nur-Sultan, Kazkahstan/Phoenix, AZ), and Aigerim Kagarmanova '10 (Ust-Kamenogorsk, Kazakhstan/Hoboken, NJ).
The webinar started with Aknur providing an overview of what fact-checking is and why people need to use it. She explained the reasons why people may feel confused and overwhelmed with information from the media. Gulden went on to talk about the varying types of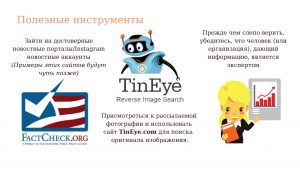 information there are, and the importance of knowing their sources. Bibinur took her time to speak specifically about WhatsApp messages and the danger that disinformation carries through that social media channel. In addition, she showed steps on how to check the information passed along in messengers for credibility by demonstrating useful online tools that are used to determine the original sources of information, like Tineye.com. Anel explained to the participants how to find verified sources and pointed out several reliable news websites and social media pages, which citizens of Kazakhstan can trust.  The last speaker of the webinar, Aigerim, gave examples ofpeoples reactions to disinformation and gave advice on what participants can do to help others counter disinformation in their lives and newsfeeds too.
The webinar provided many useful tips and advice on determining disinformation, dealing with it, and preventing it from spreading. This event was very popular with 38 FLEX alumni and over 100 USG alumni tuning in. Participants increased their knowledge of fact-checking and critical thinking and will not help to prevent the spread of fake news.
Written by Gulden Kaliyeva '15 (Aktobe, Kazakhstan/Castlewood, SD)