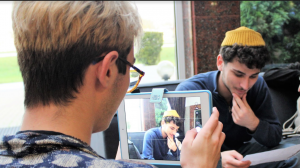 Fifty-four FLEX alumni from Estonia, Latvia, Lithuania, Poland, and Romania attended the Central Europe FLEX Ability Workshop on November 13-16.  Participants learned about smart storytelling and left the trainings understanding how to create a story spine and storyboard; techniques for taking and editing photos and videos; and approaches for promoting the content that alumni created through the workshop through pitches and movie posters.
U.S.-based trainers Ruby Mitchell and David Malana together with a team of FLEX Alumni mentors, Nicu Gaibu '12 (Chisinau, Moldova/Colorado Springs, CO), Victoriya Umanska '12 (Zhytomyr, Ukraine/ Colorado Springs, CO), Victoriya Zhuhan '08 (Oleksandriya, Ukraine/ St. Charles, MN), and Zhyldyz Apyshova '16 (Aral, Kyrgyzstan/ Tuscaloosa, AL) walked alumni through the 22-hours of trainings, filming, and editing sessions.
Alumni participants were put in small groups with representatives from each country in each group.  Each team decided who would dive deep into the role of director, writer, set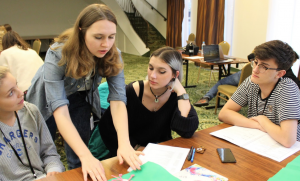 designer, sound editor, and film editor, respectively. Though not fulfilling every single role of movie production, each participant still learned the basics of each position in order to leave the workshop with a general understanding of every task required.  Alumni were also responsible for filming and acting in the movies.
In anticipation of International Education Week, the theme of the short films that participants produced was "Finding Home – Stories of Finding Home on Your Exchange."  The eleven, one-minute videos were shown at a viewing gala on the final day of the workshop and can be found at: https://drive.google.com/drive/folders/1p5iSbtxeuveOKoRPavosnalykRdaWvmM?usp=sharing
During the workshop, participants also visited Warsaw for a city tour and while there met with representatives from the U.S. Embassy in Poland, including Cultural Affairs Officer Daniel Hastings, who shared his story of life in California before starting his career with the U.S. Department of State.  Daniel shared his support of the FLEX program in Poland and encouraged alumni to "Do What You Love" and "Live in the Moment".  Alumni also attended a presentation on the opportunities available to them as FLEX alumni, including a presentation about Global Village and various grant programs.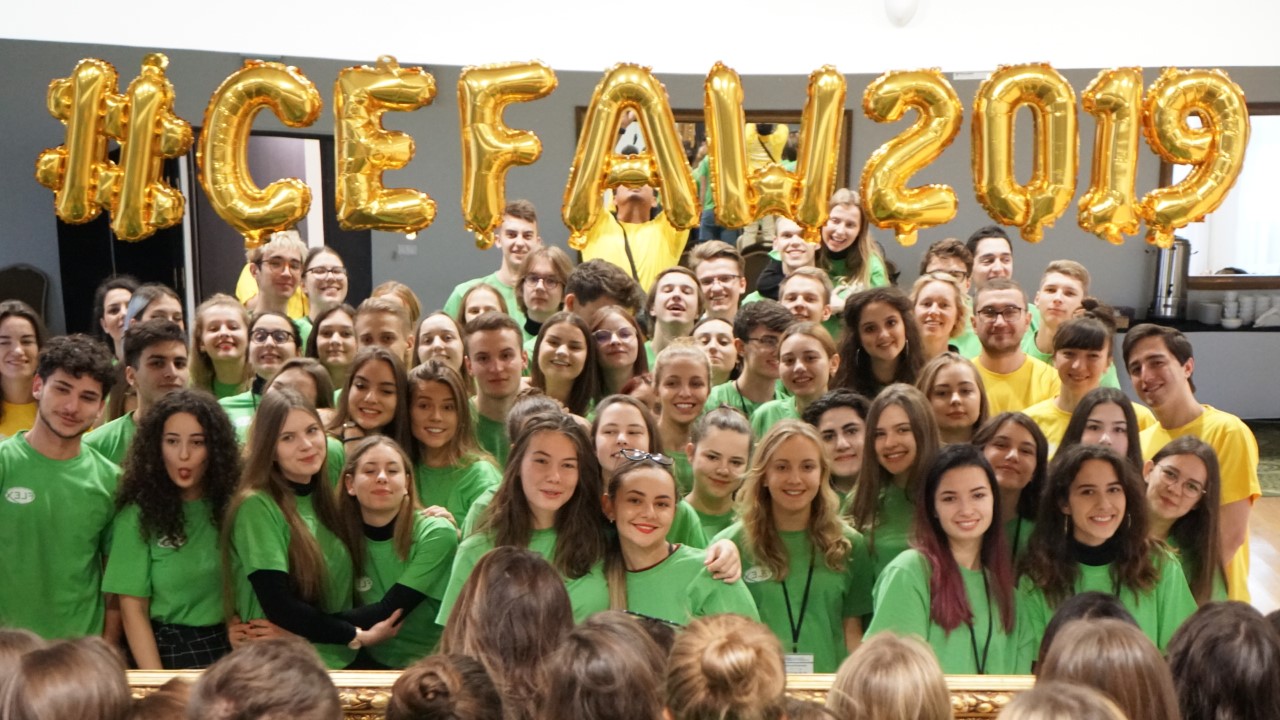 Pictures and highlights from the workshop can be found using the hashtag #CEFAW19.