This year, FLEX alumni around the world are celebrating 25 years of the amazing FLEX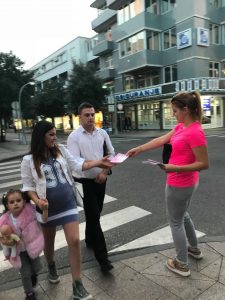 program; in Montenegro, alumni decided to honor this anniversary by doing projects every day for the first 25 days of October. For many, participating in this campaign offered them an outlet to express their gratitude and appreciation for the FLEX program.
Twenty-one alumni participated in making this project possible by implementing clothing drives, art workshops, clean ups, providing help to the elderly and at-risk families, and more. Over 200 citizens participated in these activities as volunteers and participants assisting with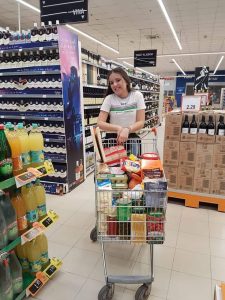 animal shelter visits, Open Days of Science events, and food drives. Projects took place in 10 cities in Montenegro and were led mostly by the 15 City Representatives in Montenegro. This ambitious idea took a lot of commitment, hard work, and most importantly, great communication. Thankfully, this is something Montenegrin alumni are accustomed to.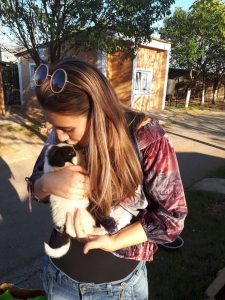 Not only did the youngest generations work hard, but they also faced the question: how do we engage senior alumni in these activities?   Alumni coordinator Klaudija Abat '16 (Niksic) organized a senior alumni dinner, focusing on the successes and experiences of alumni who are now role models to younger alumni in Montenegro.
Preparing months in advance, alumni wanted to execute this celebration in the best way possible and reflect on the most insightful lessons of their exchange year, which they all agreed was the love for volunteering. Alumni created a short film on what volunteering means to them and how the FLEX program inspired them to continue this journey of youth activism and community involvement.
Did FLEX Teach Us About Volunteering?

On #DAY14 we have something special for you! As we are already halfway done with our 25 days of FLEX project, we wanted to share with you why it is so important to us. Through this video we want to celebrate what we love the most – volunteering and FLEX Program. #FLEX25Thank you #FLEXAlumni of Montenegro for sharing your stories! #ExchangeOurWorld

Posted by FLEX Alumni Montenegro on Sunday, October 14, 2018
This project was only possible with the support of all the wonderful City Representatives, who went through their official training in October, and continued to tirelessly work on individual activities. Let's thank the hardworking alumni in Montenegro who made the 25th anniversary celebration a success: Anastasija Dukic '18 (Kolasin), Andjela Rakocevic '18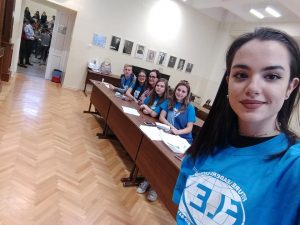 (Kolasin), Aleksandra Drljevic '18 (Kolasin), Bogdan Malavrazic '18 (Herceg Novi), Lejla Visnjic '18 (Bijelo Polje), Tara Madzgalj '18 (Bijelo Polje), Danijela Mrkic '18 (Niksic), Azra Rastoder '18 (Bar), Igor Samardzic '18 (Tivat), Ivana Vukasovic '18 (Kotor), Tara Serhatlic '18 (Podgorica), Tamara Dedejic '18 (Mojkovac), Sofia Zugic '17 (Podgorica), Maja Mijovic '16 (Mojkovac), and Zerina Bosovic '16 (Bar).
We hope to inspire similar celebrations of the FLEX program in years to come!
Written by Klaudija Abat '16