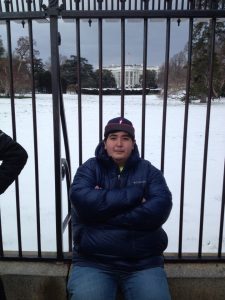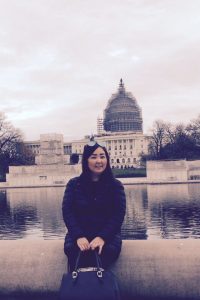 Khamza Iyldyz '17 (Jonesville, MI/ Astana, Kazakhstan) and his mother Leyla Malaeva '97 (Beavercreek, OH/ Ust-Kamenogorsk, Kazakhstan)
I am honored to share my FLEX story and experience, well, let me rephrase that, my mom's and my story. My name is Khamza, I am 17, and I am just back from my exchange year in the U.S.  I am a proud second generation member of a two-FLEX family from Kazakhstan.
I'll confess, I wanted to become an exchange student as far back as I can remember.  Ever since I was a little kid, my mother inspired me with her incredible stories about her FLEX exchange experience in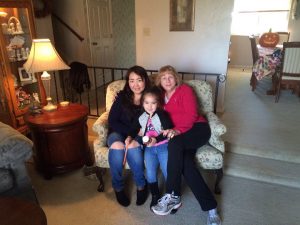 Bevercreek, OH where she stayed with the Williams family in 1996-97. Her FLEX experience impacted her life in so many ways. She worked in international education, human rights, good governance, social science research, and diplomatic relations. She successfully earned her Master's degree from the University of Cambridge, was a visiting scholar at the University of Pennsylvania, and made her mark in history by becoming the first PhD graduate from Nazarbayev University. She even received the degree from the President of our country. The FLEX experience served as an impetus for my mom's amazing journey.  My mom still cherishes the memories of that time and is still in touch with her host family.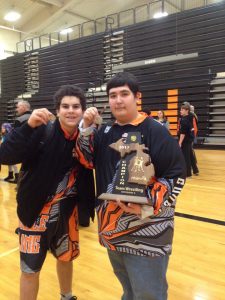 My story dates back to 2015.  Like many high school students in my country, I went through a rigorous selection process and a year later, here I was!  Looking back, I can definitely assert that I had a really exciting and adventurous year in the U.S. I lived in Michigan with a really big host family, the Meekers, and attended Jonesville High School.  There I took a lot of interesting classes; U.S. history, film, genetics, broadcasting, and government.  Plus I made life-time friends.
I volunteered at local elementary and middle schools, the town fair, and at church. I accomplished my dream of being a part of American sports teams by joining the District Champion wrestling team and by throwing shot put in the school's track and field team.  While I was in Michigan, my mom's host parents, Andy and Mary Lou Williams visited me too.  That's where the two stories, my mom's and mine, weaved together completly.  The Williams's visited me at the second day of the Jonesville County Fair.  We had lunch together and talked about my mother's exchange year, her successes and challenges, a little about everything .  I learned so much about my mother in those few hours and my confidence grew.  I left with a really good opinion about Americans.  After that, I felt confident about my exchange year  and was open to trying new things.
In the coming months, I will travel to Warsaw, Poland to pursue an undergraduate degree.  Following in my mom's footsteps of academic excellence!  #ThankyouFLEX for this experience for me and for my mother. I am proud that there are two FLEX alumni from Kazakhstan in our family.