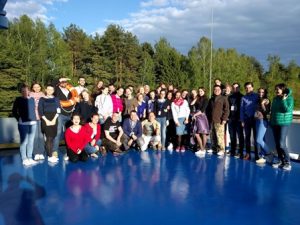 Thirty-eight alumni mentors and mentees of the FLEX Alumni Russia Mentoring program attended a professional development and personal effectiveness training on June 2-4, as they learned about the key lessons and techniques highlighted in the self-help book by Stephen R. Covey, The Seven Habits of Highly Effective People.   Alumni learned approaches to being effective in attaining goals in their professional and personal lives.
The training, led by FranklynCovey Trainer James Wood, introduced alumni to the seven habits, which support self-improvement, team work and synergy, and ultimately, continuous improvement.  Through directed instruction and group work,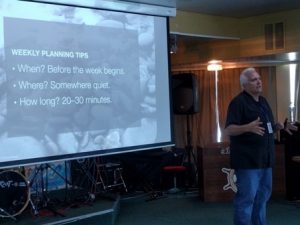 alumni discussed means of including the habits into the aspects of their lives that are most important to them, all the while meeting and working closely with their fellow FLEX alumni.
The event was very well-received and alumni noted that the training and their participation in the Mentoring Program has truly impacted them in a positive way.  Alumni specifically noted that the Seven Habits training was something that came just at the right time – a strong, organized training that also connected them closely to the FLEX alumni community from across the country.