Global Youth Service Day (GYSD) is the largest service event in the world and the only one that celebrates the contributions that children and youth make 365 days of the year. In celebration of GYSD, FLEX alumni often work with disadvantaged groups and form long lasting friendships and partnerships. Here are some of the project highlights from Eurasia from 2017.
Six teams of FLEX alumni focused their work on supporting at-risk communities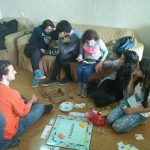 Nino Rostomashvili '15 (Tbilisi, Georgia/Albuquerque, NM) Galavani Spring Festival:
Project Costs:  $84 in GYSD Grant funding and $175 in cost share
Nino and the group of six volunteers spent a day at the Galavani settlement for internally displaced people from different part of Georgia, which was developed after the Georgia-Russia war in 2008. Nino and her fellow volunteers spent the day with 13 village youth, introducing them to different teambuilding activities and sports.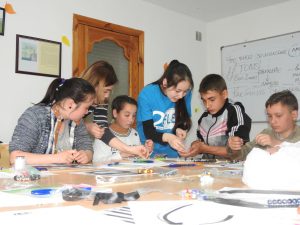 Zhyldyz Omursakova '14 (Tokmok, Kyrgyzstan/Beavercreek, OH) Capable Hands:
Project Costs: $125 in GYSD Grant funding and $246 in cost share
Zhyldyz and Perizat Rakhmanberdieva '15 organized the project Capable Hands to help disadvantaged youth in Tokmok with their career aspirations.  The team organized sessions on social entrepreneurship, goal setting, and civic engagement and motivated the ten participants to become more active members of the community. To demonstrate how easy it can be to start a social enterprise, alumnae worked with project participants to create 30 bracelets that were sold in Tokmok after the project ended.  Zhyldyz is planning to buy books for project participants with the money raised from selling the bracelets. During the second part of the event, participants, with help from the volunteers will learn how to make even more different kinds of handmade bracelets – potentially for sale!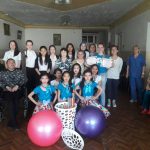 Olga Pykhova '16 (Bishkek, Kyrgyzstan/Blacklick, OH) The Reunion of Generations:
Project Costs:  $182 in GYSD Grant funding and $339 in cost share
Olga connected nursing home residents and 20 high school volunteers from public school #28 with her project The Reunion of Generations. Volunteers visited the residents of the nursing home twice in April, first to get acquainted and the second time to hold a concert for the residents. Volunteers from public school #28 are planning to send birthday cards to their elderly friends throughout the year.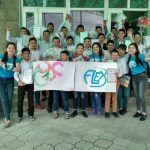 Sevara Tadzhibaeva '15 (Toktogul, Kyrgyzstan/Clinton, MO) I-Challenge:
Project Costs:  $201 in GYSD Grant funding and $310 in cost share
Sevara and two FLEX alumnae volunteers organized an intellectual competition for 21 orphans in Bishkek, Kyrgyzstan. The goal of the competition was to inspire participants and remind them that they are smart and should apply for college and exchange programs.  The winners received month-long English language classes for free from a partner organization, while 2nd and 3rd place winners received books.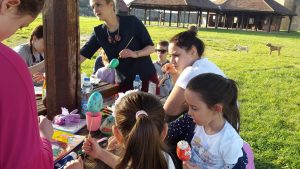 Nikola Milenkovic '16 (Smederevo, Serbia/Brockwell, AR) Basket Full of Love:
Project Costs:  $33 in GYSD Grant funding and $35 in cost share
Nikola and Dunja Paunovic '15 worked with a local school to find 14 volunteers to decorate Easter eggs for 35 children who live at a local orphanage. Volunteers also brought small presents for the orphans. With the project alumni wanted to teach volunteers from the school how their actions, as small as they may be, can really make other people happy.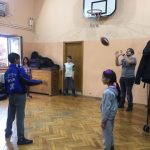 Marko Vignjevic '14 (Pancevo, Serbia/ Sylvan Grove, KS) Let's Have Fun! Vol. 2:
Project Costs:  $133 in GYSD Grant funding and $500 in cost share
Marko and FLEX alumni volunteers visited children with disabilities at the Mara Mandic School for Children with Disabilities. The FLEX alumni community has a long-standing partnership with the school, with alumni visiting the school at least once a year.  Two years in a row, alumni and non-alumni volunteers gathered to make GYSD weekend special for children with disabilities by spending a day with them to play games and different American sports.