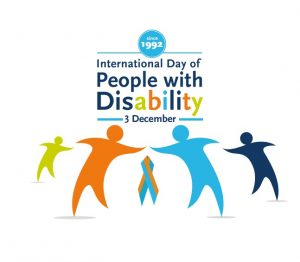 International Day of People with Disabilities has become a traditional event in the Georgian FLEX Alumni community;  where alumni come together to speak about problems people with disabilities face and ways to solve the problems through grassroots projects.   This December 3, alumni changed their approach to push their own personal limits and gain a better understanding of the challenges that the blind and visually impaired community face in Tbilisi.  The alumni community teamed up with the Blind Union in Georgia and cooperated with the local social café Generator 9.8 to create one-day event in recognition of International Day of People with Disabilities.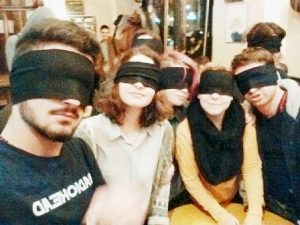 FLEX alumni and café visitors had their eyes blindfolded the moment they stepped in the building.  After spending some time adjusting, they were asked to perform easy tasks like walking toward someone who was calling them from the other side of the room, guessing the amount of money they were holding, eating, and guessing the structures and items from a box filled with different items.  Approximately 70 people participated in the event together with 20 alumni.
At the end of the event, representatives from local TV stations interviewed alumni about the event and representative from the Blind Union talked briefly about general obstacles in the lives of blind people. Alumni plan to hold future events with the Blind Union to aid in the cause of accessibility for all in Georgia.