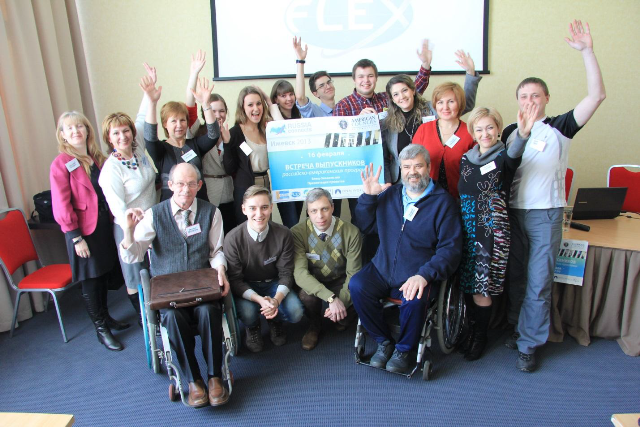 Twenty-eight FLEX alumni together with over 200 other U.S. Government exchange program alumni took part in a series of nine networking conferences held across Russia in 2012-2013 with the Russia Connects project.  Participants shared contact information, upcoming projects and professional experience in an effort to connect alumni in large cities across the country.  Events took place in Yaroslavl, Krasnoyarsk, Barnaul, Voronezh, Izhevsk, Omsk, Orenburg, Ulyanovsk, and Krasnodar.  Each event was unique and included a professional development and networking opportunity for participants.  Organizers hope that these events will spark interest in alumni communities to collaborate and organize joint projects.
FLEX alumnus Denis Pimenov '00 led a session for participants of the event in Voronezh on working with media in project development and execution.  In Izhevsk, Ruslan Dorosh '10 shared his experience as a recipient of a FLEX Alumni grant and shared his project ideas.   Anna Safronova '09 spoke to the participants at the Ulyanovsk event about professional and social project management and using social media for improved project outcomes. Finally, Daliya Safiullina '04 spoke to participants in Krasnodar about her experience of working on architectural projects in Russia.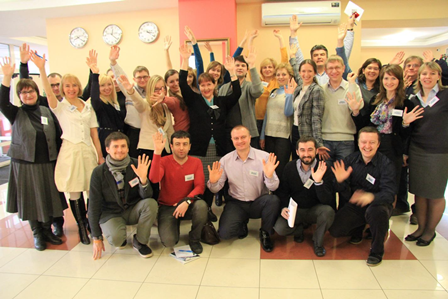 In total, this program helped reach 208 alumni of US Government programs. Alumni represented a variety of different programs including Open World, FLEX, Fulbright, UGRAD, Partners in Education (PiE), Teachers to Teachers Program (TTTP), TEA, Muskie, Business for Russia, Work and Travel, LTMS, Elsa, Junior Faculty Development Program JFDP, Regional Scholars Exchange Program, Community Connections, International Visitor Leadership Program, USRVI, LFP/LEAP, LTMS, Social Sciences Exchange Research Board, SABIT and other local Russian-American University exchanges.