Congratulations to the winners of the 2022 FLEX Alumni Photo/Video Contest! The FLEX Alumni Photo & Video Contest is an annual competition that encourages FLEX alumni to highlight their alumni experiences. This year, the competition had five categories:
Leading and Learning
Unforgettable Moments
Friendship and Community
Virtual Engagement
Videos, Reels, Shorts
A team of judges from the U.S Department of State Bureau and Educational and Cultural Affairs reviewed all the submissions and chose two winners for each category, first and second place.
Thank you to all who submitted, and congratulations once again to our winners!
Leading and Learning
First Place: "Learning Flex-Ability and Sharing it With Others!"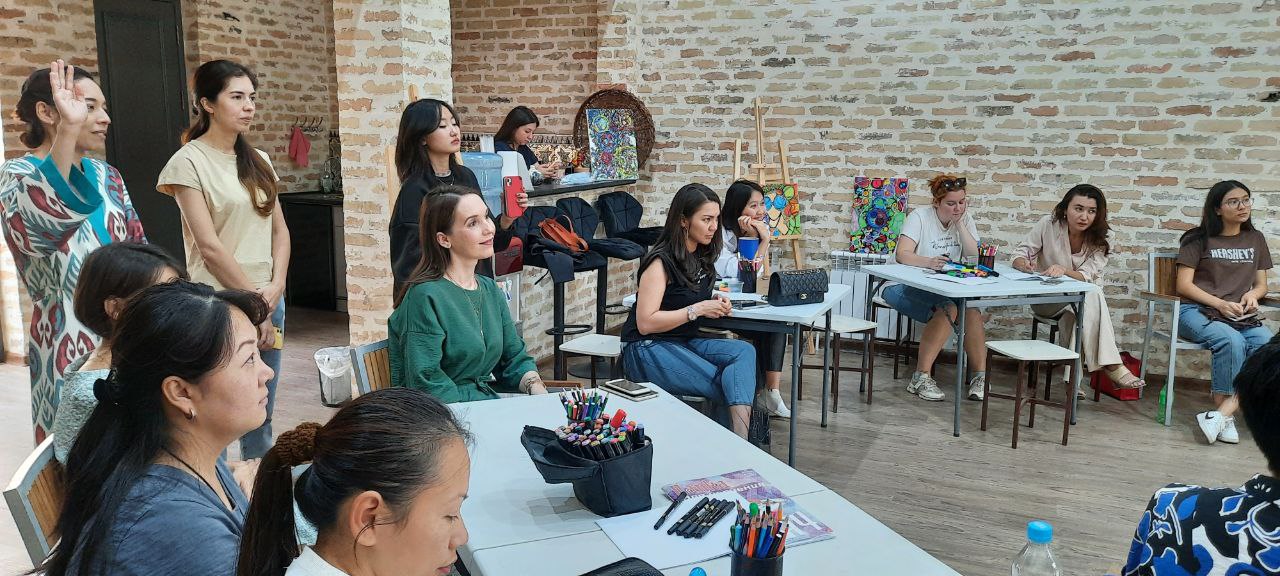 Having participated in the FLEX-Ability Workshop in the spring of 2022, together with FLEX Alumni of Uzbekistan, we decided to share our experience with our community. After successfully winning the FLEX Alumni grant, we organized a mental health workshop for FLEX alumni and whoever was willing to participate. We not only shared what we learned, but also established new connections and produced a work of art. During the workshop, I resonated with my current self, enjoyed the process of supporting other participants, and gained meaningful psychological support! It seems I got more than I shared. – Evelina Absatarova '05 
Runner-Up: "High Achievers!"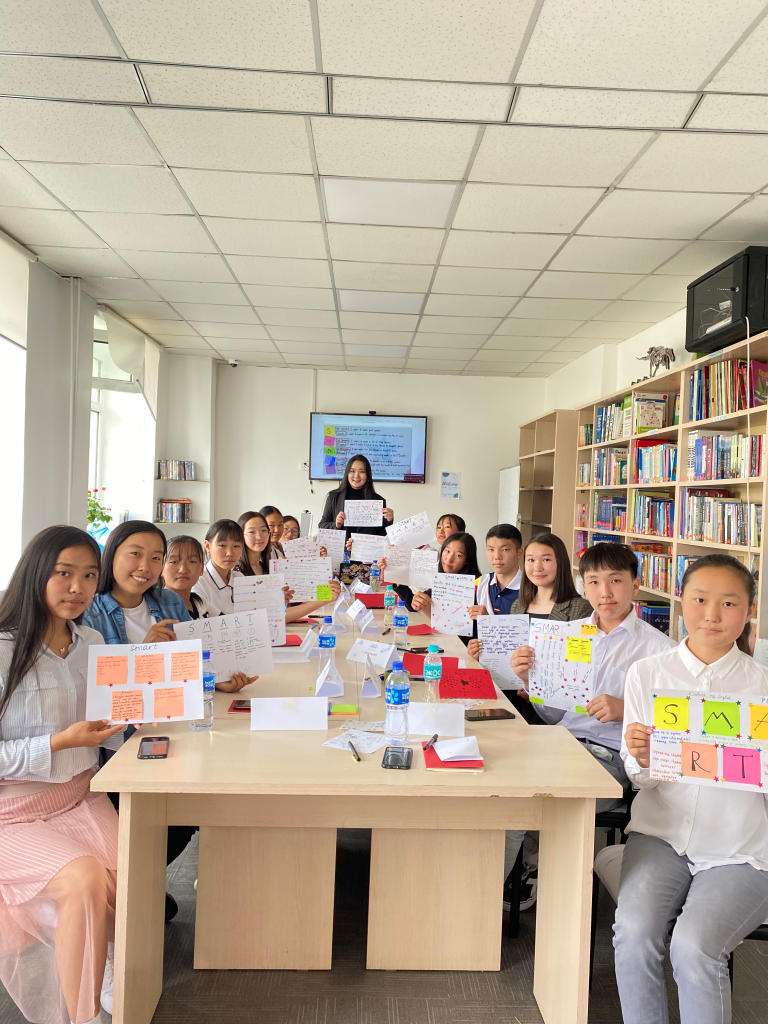 This is a photo taken during my GYSD project "Youth Synergy" in Uvs, Mongolia. The project's purpose was to educate the youths and learn useful soft skills and SMART goal-setting steps. During the three–day-long project, we learned so much about leadership and personal development through lectures, discussions, fun activities, and guest speakers. Goal setting was one of our most important, useful, and fun activities. Everyone defined their goals within 5 years and each of them presented them to their teams. In this photo, participants are showing their project drafts. This project was a huge learning opportunity for youths and a great leader-preparing event! – Uyanga Dorj '20
Unforgettable Moments
First Place: "Jailoo Camp '22"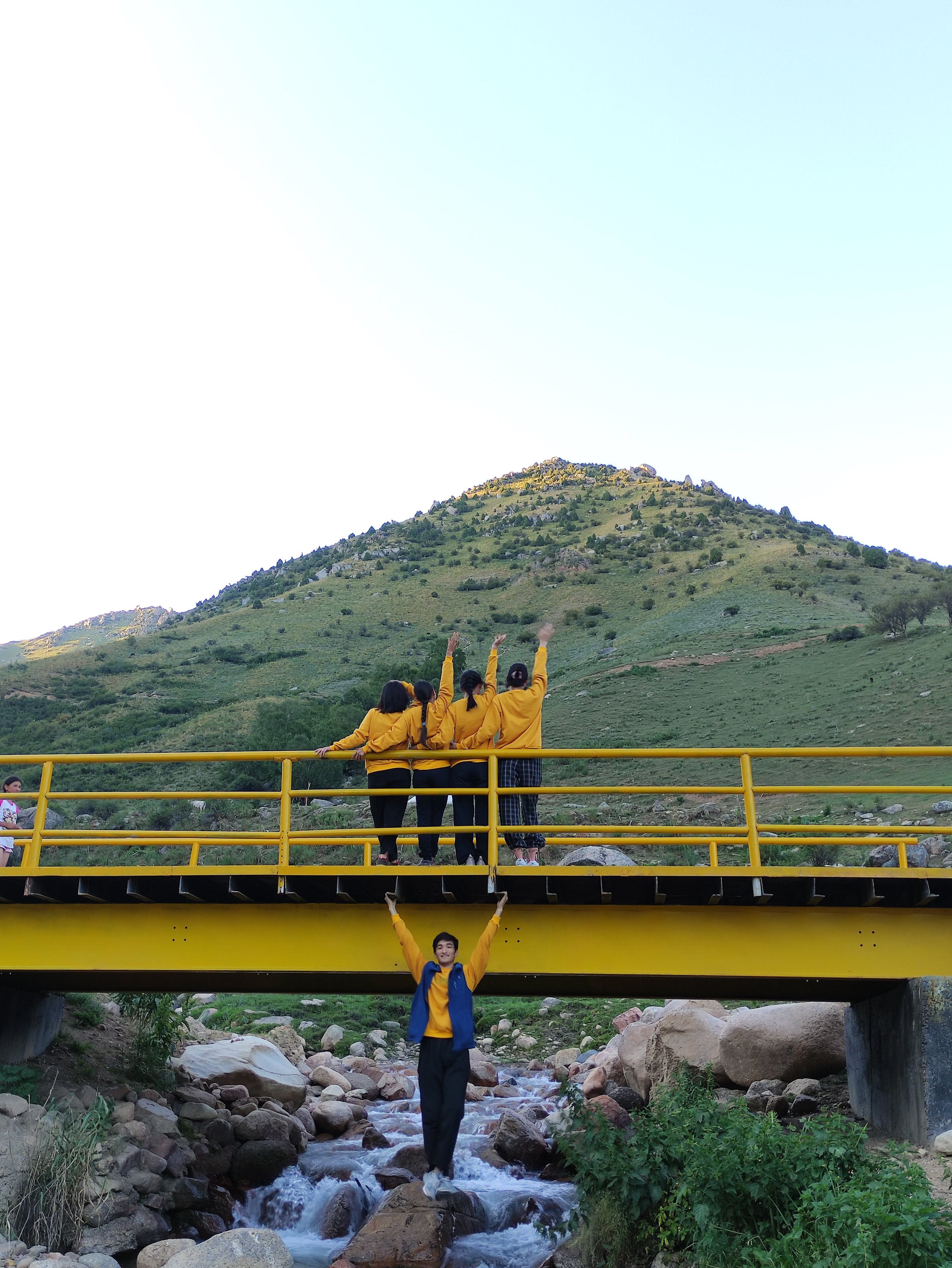 This summer, we conducted a summer camp for kids whose parents moved to the mountains from late spring until fall. This 7-day camp brought a lot of happiness to the kids. Study sessions with games afterwards along with American–style lunches and activities (like pottery, painting, and a treasure hunt) allowed us to have a great time with them. We had been searching for a person with a camera to take great pictures. Unfortunately, we didn't find any. However, during this camp, I learned more about mobile photographing! – Yryskeldi Biimurzaev '20 
Runner-Up: "Circle of Unity"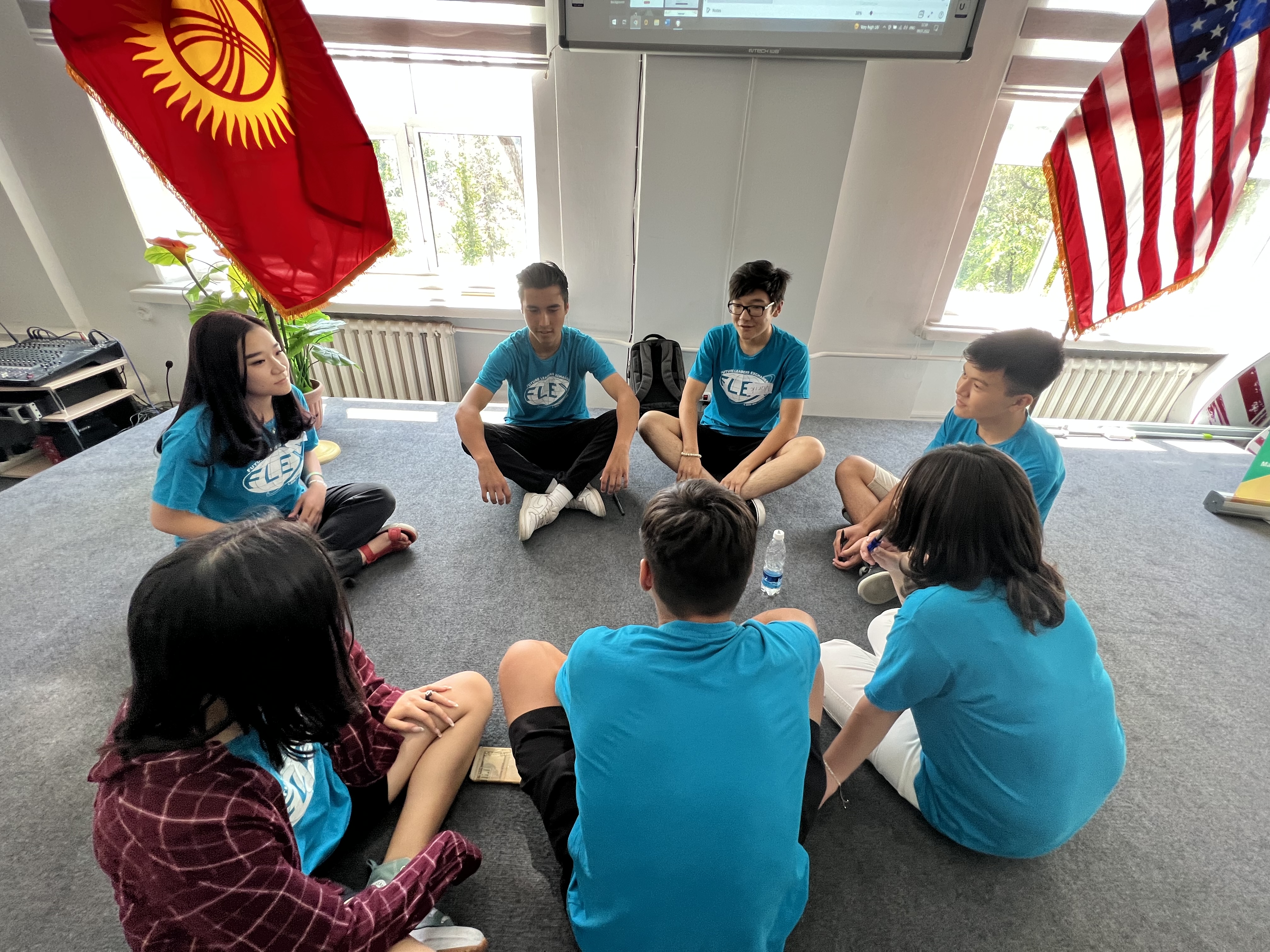 In July, I was invited to the re-entry 2022 as a mentor by the FLEX Alumni Coordinator in Kyrgyzstan, Salkynai Emilbekova. It was an amazing experience for me, as I have never been a mentor to anyone. I had my own group of FLEX alumni with whom I worked with the whole day. One of the assignments was to recreate different stages of situations that would happen to FLEX alumni once they come back. In the process, I took a picture of them working together and brainstorming. – Saliya Khurova '19 
Friendship & Community
First Place: "Tiny Drops in the Ocean"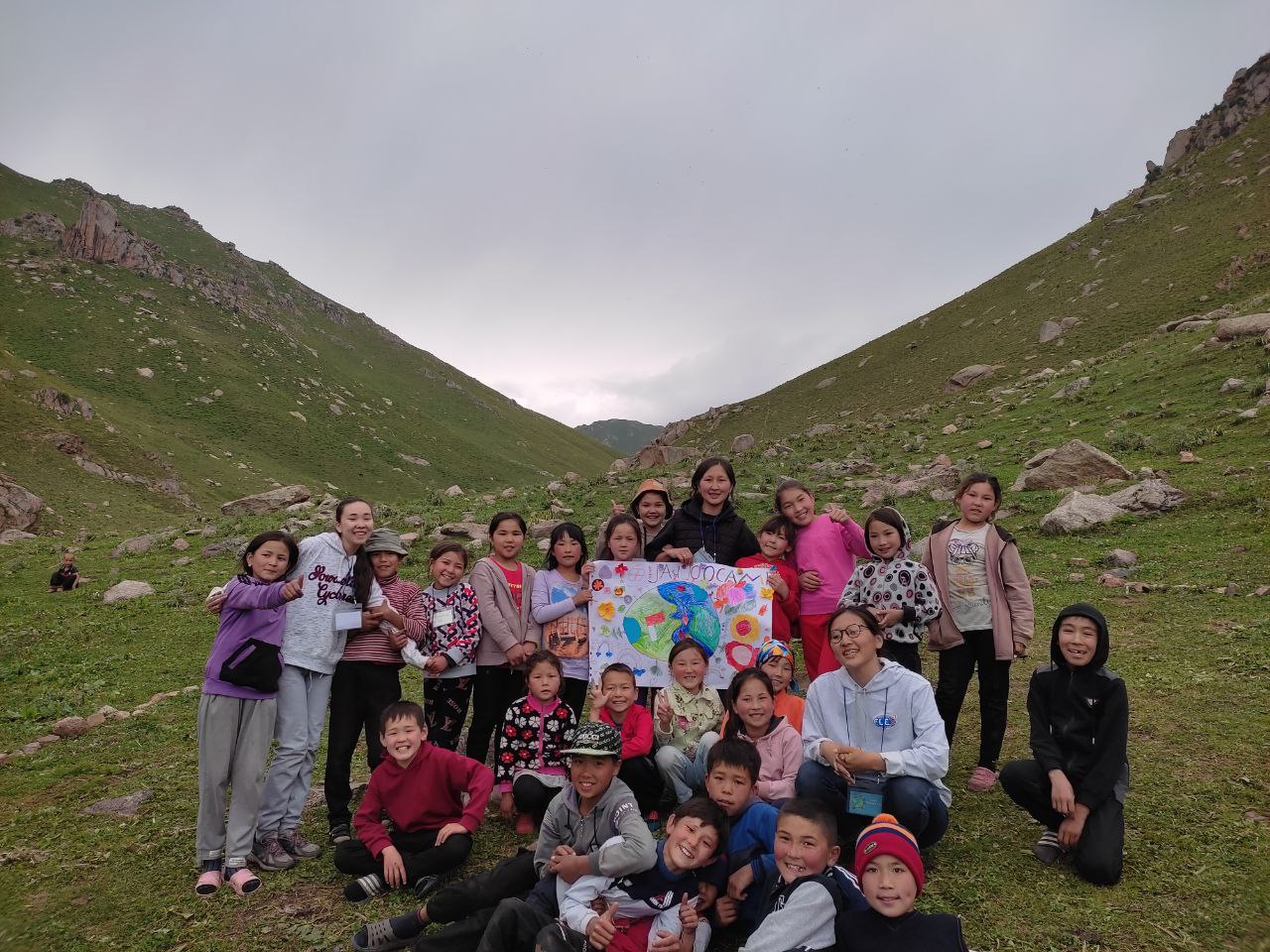 Alumni community is a safe place where everyone supports your initiative and ideas. It's a place where you can make your dreams or plans come true because you always know that they will always support you and be willing to be there and make a tiny difference or change in the community we are living in. This is a super strong community. It's like in Harry Potter: ordinary people, like muggles, just don't get it because you can only feel the spirit of the community by being an actual FLEX Alumnus. – Albina Taalaibekova '17 
Runner-Up: "My Three Charlie's Angels that I Hired for Life"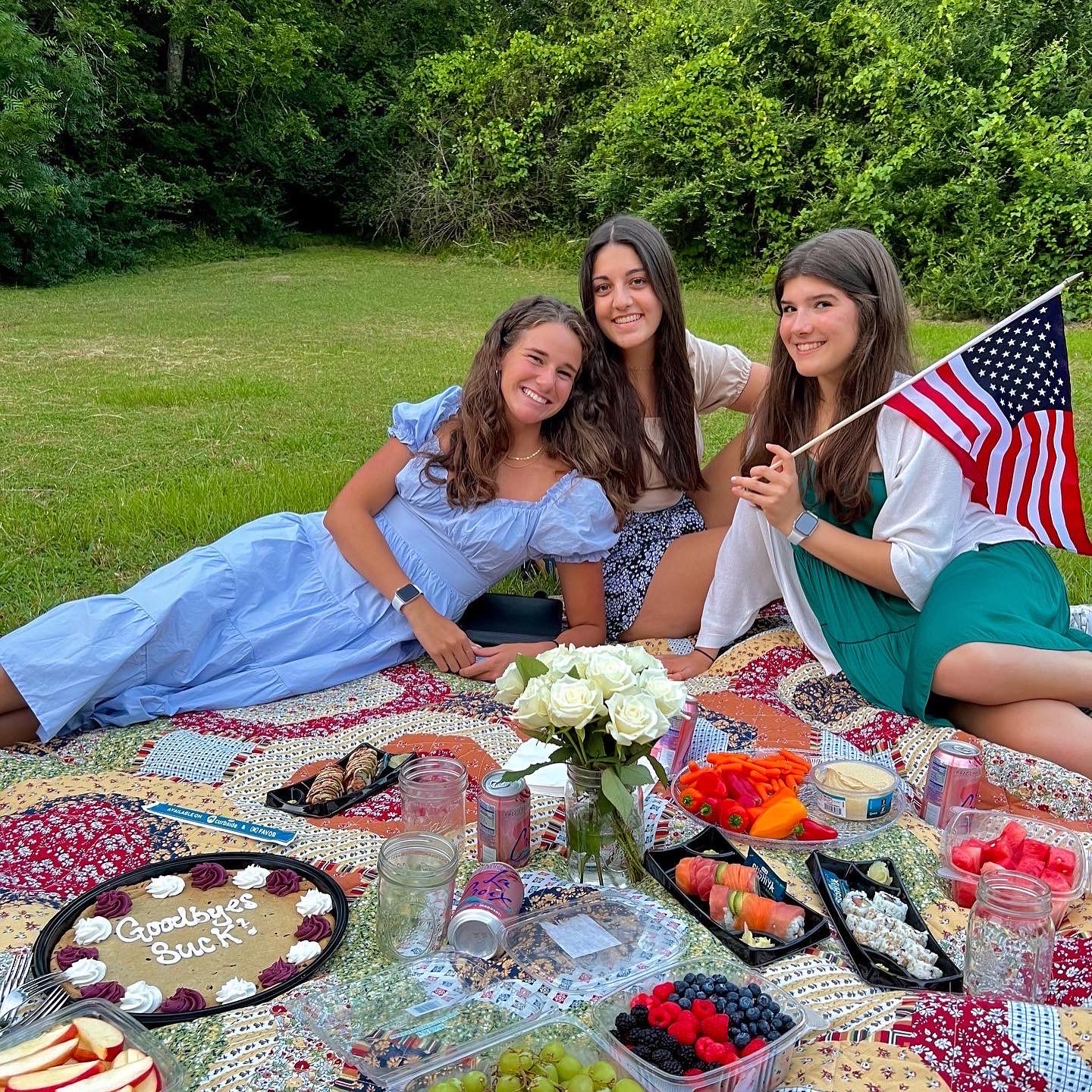 During my exchange year, I was lucky enough to have other exchange students near me. I met them in the cafeteria line, and we didn't even need to say a single word- we became inseparable instantly. After that day we shared every single detail and thought, organized charity events, made connections with other people, and simply had fun. I really do believe that one of the biggest blessings of being an exchange student is the community. Each and every exchange student is so talented and unique. – Gabija Dadasovaite '22 
Videos/Shorts/Reels
First Place: Backpacks for Ukraine 
Watch video here!
When Russian invasion on Ukraine started, I knew that I must do as much as possible for those poor children who had no choice but to leave their homeland. I decided to collect some money from my friends and family and make backpacks with essentials for each kid who was waiting in lines to get their personal identity number. They contained school supplies, snacks, toys, and a book that explained how to deal with war and emotions (it was written by a psychologist). Then, I was also able to get FLEX grants and even more donations. It made us so happy to see all the kids screaming and jumping for joy because they were so excited. This project was the highlight of my life – we prepared 645 backpacks and much more. – Kaja Figlarska '17  
Runner-Up: "Memories of a Lifetime"
Watch video here!
In 2019, I gained the most valuable thing in my life FLEXer Friends. Having them is such a joy, and I'm happy to have them as my close friends. We understand each other, support each other like no other, and have a bond. The FLEX Alumni community is like my family. When I have a question or a desire to do something, FLEX is where I go. Looking back at the pictures with my fellow Alumni is always pleasant because it brings me joy and brings me to that moment when the photo was taken. Thank you, FLEX, for creating such a great and unique community! – Tinatin Natroshvili '22 
Honorable Mention – Virtual Engagement: "Online Opportunities"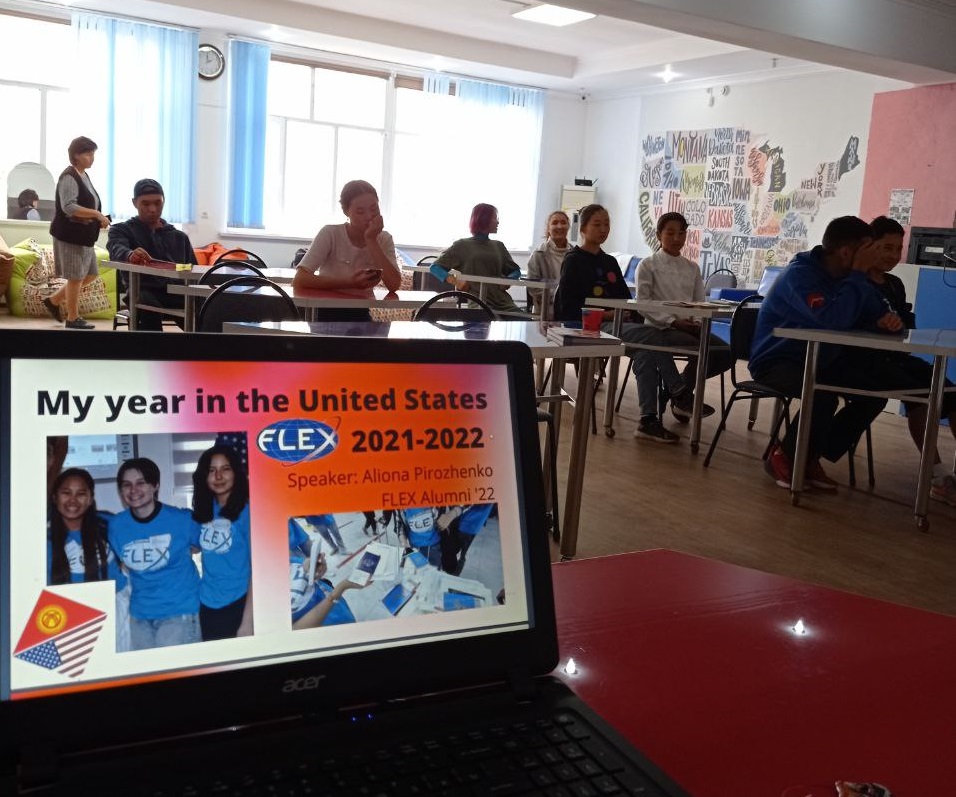 The first event that I organized after my return home was the presentation about my exchange year. Not many people who were interested in watching my presentation could come, so I shared it with them online and gave those people a chance to learn about my exchange year. I believe that virtual engagement is a very accessible thing nowadays that supports everyone who is not able to reach some types of information in person. I loved that I could present my exchange year to both groups online and in person as well. – Aliona Pirozhenko '22 
Congratulations to all the winners!