Since returning to Uzbekistan from her FLEX year, Gulnaz Bektemirova '02 (Tashkent, Uzbekistan/Courtland, VA) has gone on to become the Director of Student Support Services at Westminster International University in Tashkent (WIUT). She has used this role to help students with disabilities at her university receive the support they need to be successful in the classroom and achieve their academic goals. The following is an interview with Gulnaz on how she has made an impact at her university and her hopes on inclusivity for students with disabilities in the future.
Why do you think it is important to build an inclusive education system?
I am currently working at my university to ensure that the needs of students with disabilities are accommodated to help them learn. Everybody finds it normal that technology is used to enhance the student learning experience. Why not apply that same principle to help students with disabilities? I am convinced that it is the responsibility of all schools and institutions of higher learning to create environments in which all students regardless of their physical, intellectual, emotional, or other disability can fully benefit from learning.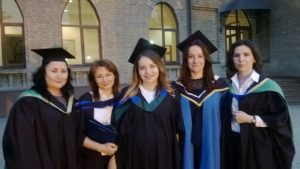 Currently, what is the inclusivity level in schools in Uzbekistan? And how are you contributing make the Westminster International University in Tashkent a more inclusive learning environment?
In Uzbekistan students with disabilities are normally recommended to attend specialized schools. A lot of reforms are being undertaken, but currently, the legislative framework does not allow for students with disabilities to apply to universities upon graduation from specialized schools.  The curricula at these schools are modified with a strong emphasis on teaching certain basic manual labor. Admission to "mainstream" schools and institutions of higher learning is administered based on medical evidence and will not accept children with disabilities for many reasons.  Some reasons include lack of proper equipment, facilities not having the equipment needed to allow people with disabilities access, the lack of specialized support structures, a lack of staff and teacher training, and most importantly a need for an attitudinal change – a willingness to embrace the world in its diversity.
At my university, WIUT, we are taking the first steps towards creating an inclusive environment. A few years ago, I initiated the restructuring of the university's student support services. During the restructuring, one of the issues I wanted to address, that had long been bothering me, was that we did not have a service that would help students with disabilities or special needs. With my initiative, a new policy on supporting inclusivity and diversity was adopted last year, and the structures and procedures that stem from the policy are currently being developed. What I am particularly happy about is that the University's senior leadership is showing a commitment to development in this area.
What is something anyone can do to help improve inclusivity or support rights for people with disabilities? How can we help to grow towards an inclusive society? What kind of attitude does that require?
There is a very simple thing that everyone and absolutely anyone can do – it is to understand and accept that every child is unique, and all children are equal. They all deserve the right to equitable access to education. Equitable meaning that it is not them who should overcome the barriers of our standardized educational approach, but that the educational environment should adapt and meet the diverse needs of its learners. If we embrace the world in its diversity; that in itself would be the greatest achievement.
Thank you for the interview, Gulnaz, and for your hard work towards helping people with disabilities. We wish you the best of luck!
Written by Dilnoza Mamadaliyeva '05 (Namangan, Uzbekistan/Salem, OR)