Lida Asilyan '19 (Ijevan, Armenia/Adel, IA) spent her FLEX year in a small town in Iowa. In this interview, Lida shares her relationship with her host family, the reverse culture shock she had when she returned home to Armenia, and what her American Christmas was like.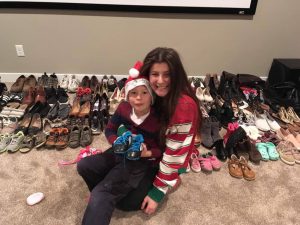 Tell us about your host family. 
I spent my exchange year with the Ryan family. I had two siblings, a brother, and a younger sister, and let me tell you my experience would not have been as great without them. They were amazing and I still keep in touch with them today. My host mother was like my sister and best friend. She was not my biological mother, but she did everything in her power to make me feel like I was at home. We were close and she always supported me with everything.
When did you return from the U.S.? 
It has been two years – I returned home in June of 2019. Two exciting years full of reverse culture shock.
Why was it full of reverse culture shock?
There are many people that remind me that I have lived in Armenia for 18 years, so there is no reason to be shocked, but the problem is I changed a lot in the U.S. during my exchange. When I came back, I thought people here had changed too. It was very disappointing to have discussions with people and hear their opinions on certain issues. I always wanted to explain to them about what I had learned in the U.S., but it was very difficult to do so. Overtime I discovered that some things are easy to change, while others take a long time.
This is not something that is specific to my experience.  Many exchange students face similar situations with reverse culture shock.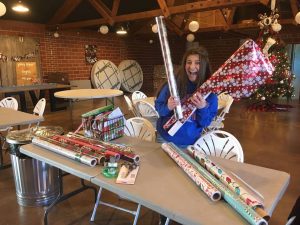 Could you share a memory of a holiday in the U.S. and how you celebrated? 
I remember when we put up the Christmas tree on December 1. We were just sitting in the living room one evening and suddenly we decided as a family to put up the tree. But the Christmas spirit for me is not only the decorations, the food, and the presents – it is also the Christmas festivals, the Christmas market, preparing food, and giving gifts. This is what I call the Christmas spirit because I got to know a lot of people. I will never forget frying German sausages with my Polish friend and times I spent over the Christmas holidays with my host family. These memories are very precious for me.
A lot of my Christmas memories relate to volunteering.  I volunteered a lot with my host community during the holiday season. I organized a community service project with the organization "Soles for Souls" by collecting shoes and sending them to those in need in Africa.  The project was very dear to my heart because I was able to provide many people, including children, with much needed footwear My host brother and I packed 125 pairs of shoes! I ended up receiving emails from families that received my boxes and I still hold on to the emails today because they make me smile.
Thanks so much for sharing your memories with us, Lida!