Branko Backovic '07 (Despotovac, Serbia, Lisle, IL), management consultant turned entrepreneur, recently released a venture that he co-founded with partner Paul Orland.  Epi.School is a twelve-week digital course that will launch its summer program from June 1 – August 31, 2021.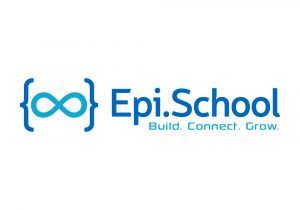 Epi.School will teach members how to build a web application (e.g., Instagram) along with the fundamentals of tech entrepreneurship. Participants will l have an opportunity to work directly with accomplished mentors such as start-up founders and seasoned software engineers. No prior coding and tech entrepreneurship experience is required to join the program.
The FLEX Alumni program offers alumni of all program years the opportunity to apply for professional development and travel grants of up to $250.  From April 13-May 13, 2021, alumni may apply for funding and EpiSchool is one of many professional development opportunities out there that alumni to take to accelerate your professional skill sets!
More about Epi.School co-founders Paul Orland and Branko Backovic:
Paul Orland is a software engineer and entrepreneur, and lead instructor at EpiSchool.  Paul cofounded Tachyus, a predictive analytics software company for the energy industry, and served as its CTO and then CEO over 7 years.  Before that, he was an engineer at Microsoft and studied math at Yale.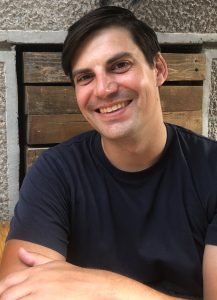 Branko is a proud alumnus of the A-SMYLE program (now FLEX) in 2006-2007. The American Councils team met Branko and shared information about the A-SMYLE program while he was attending a Math and Science high school in Central Serbia. From there, Branko spent an amazing year living with a host family in the suburbs of Chicago and returned to the U.S. to attend Yale. Following college graduation in 2012, Branko worked as a consultant at McKinsey & Company serving large financial services clients. Together with Paul, Branko co-founded EpiSchool with a mission to empower driven leaders with technical skills to succeed in the new economy.
Learn more about Epi.School and apply to be part of the summer 2021 program at: https://www.epi.school/
The FLEX Alumni Travel and Professional Development Grants program will cover up to $250 of the cost of the program. The application will open again on April 13 and will close on May 13. Apply for the FLEX Alumni Travel and Professional Development Grants program at: ais.americancouncils.org/flexalumni