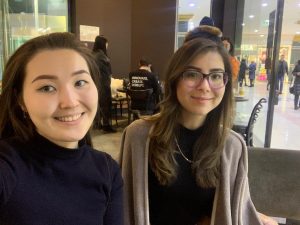 In March, FLEX alumni in Kazakhstan took part in the annual Alumni Mentoring program throughout the country. This mentoring program connects alumni from different exchange programs and drives professional development for the mentees and mentors.
The 28 FLEX and U.S. Government alumni who took part in the program, were paired according to their interests, needs, and specialization areas, which they indicated in an application. At the beginning of each week, participants received a list of alumni with whom they were assigned for a mentoring session. This gave participants the chance to network with up to 16 alumni during the month
One of the most active participants, Karina Adamova '19 (Nur-Sultan, Kazakhstan/ Hubbard, OH), shared her experience on the program, "The Alumni Mentoring Program was an exciting adventure where I met incredible fellow alumni.  Thanks to my mentors, I learned more about international organizations, various universities, writing a resume, and steps to secure an internship. All of my mentors worked in different professional areas, but the common theme was that they are very passionate about what they do".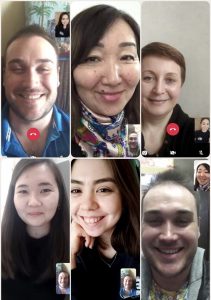 CIVIC alumna Tamara Dosanova '97, a mentor, shared the impact of the program, "It was a new professional experience for me.  It was a great chance to get acquainted with young alumni from recent years and learn about their life aspirations. The meetings were useful, interesting, and memorable in their own way.  I was happy to learn about modern youth traditions, their peculiarities, communicative culture, and to watch how one small gesture from their communication skills turns you from an absolute stranger into a good friend in just a few minutes."
Overall, 28 alumni of FLEX, Fulbright, Open World, IVLP, SUSI, CIVIC, and TechWomen, from 7 cities in Kazakhstan took part in the Alumni Mentoring Program. The program was a huge success with both mentors and mentees gaining new knowledge, developing communication skills, expanding their social circles, and spending quality time together.
Written by Anel Zhuvanizhbayeva '18 (Nur-Sultan, Kazakhstan/Phoenix, AZ)