A group of 56 FLEX alumni from Kazakhstan, Kyrgyzstan, Mongolia, Tajikistan, and Uzbekistan attended the News Literacy Workshop from February 15-17 in Almaty, Kazakhstan.
American Councils Senior Program Officer for Camp and Media Literacy Programs Benjamin Thurn together with consultant David Malana and the FLEX Alumni team of Azat Toroev '14 (Bishkek, Kyrgyzstan/Fort Collins, CO), Aygerim Kagarmanova '10 (Nur-Sultan, Kazakhstan/ Hoboken, NJ), Azat Ruziev '14 (Bishkek, Kyrgyzstan/Worthington, OH), and Yekaterina Sysoyeva '15 (Kazan, Russia / Dunkirk, MD) lead participants through 16-hours of training, discussion, and project design focused on news literacy concepts.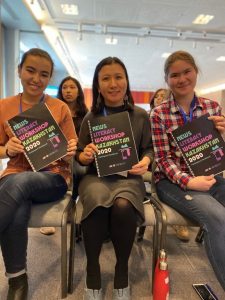 Participants engaged in a mix of interactive lectures, hands-on activities, and spirited discussion. Topics included how to differentiate between news and opinion, identifying the techniques used to spread misinformation (with practical examples related to the COVID-19 coronavirus disease), practicing professional fact-checking techniques such as reverse image searches and lateral reading, and planning take-home projects for their home communities.
Participant feedback was overwhelmingly positive. Ninety-six percent of participants rated the training on News Literacy as "Extremely Useful" and "Extremely Informative" One-hundred percent of participants agreed that they better understand the difference between fact and opinion, 98% agreed that they better understand the different types of misinformation and how to combat them effectively, as well as feel better prepared to determine when fact-checking is necessary.  Finally, 100% reported that they plan to share the information they learned with others in their home countries.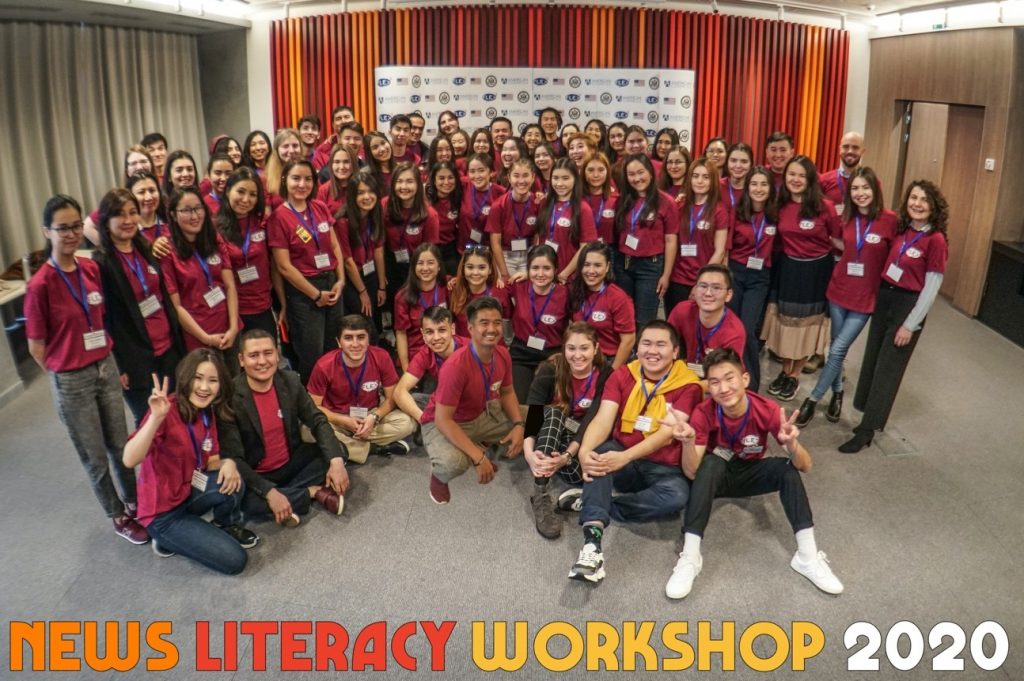 One participant summarized the workshop's focus on encouraging skepticism, rather than cynicism, by writing that "we all have some kind of bias and need to check a lot of things, but that doesn't mean we have to be suspicious of everything we read and consume." Another said, "We come from young developing democratic countries, and as a future generation of leaders we should know what is trustworthy – thank you for investing in our future!"
Workshop participants and administrators shared highlights of this workshop on social media by using the hashtag #NLW2020.